Grab chickpeas and other pantry ingredients to make this easy chickpea fritters sheet pan dinner.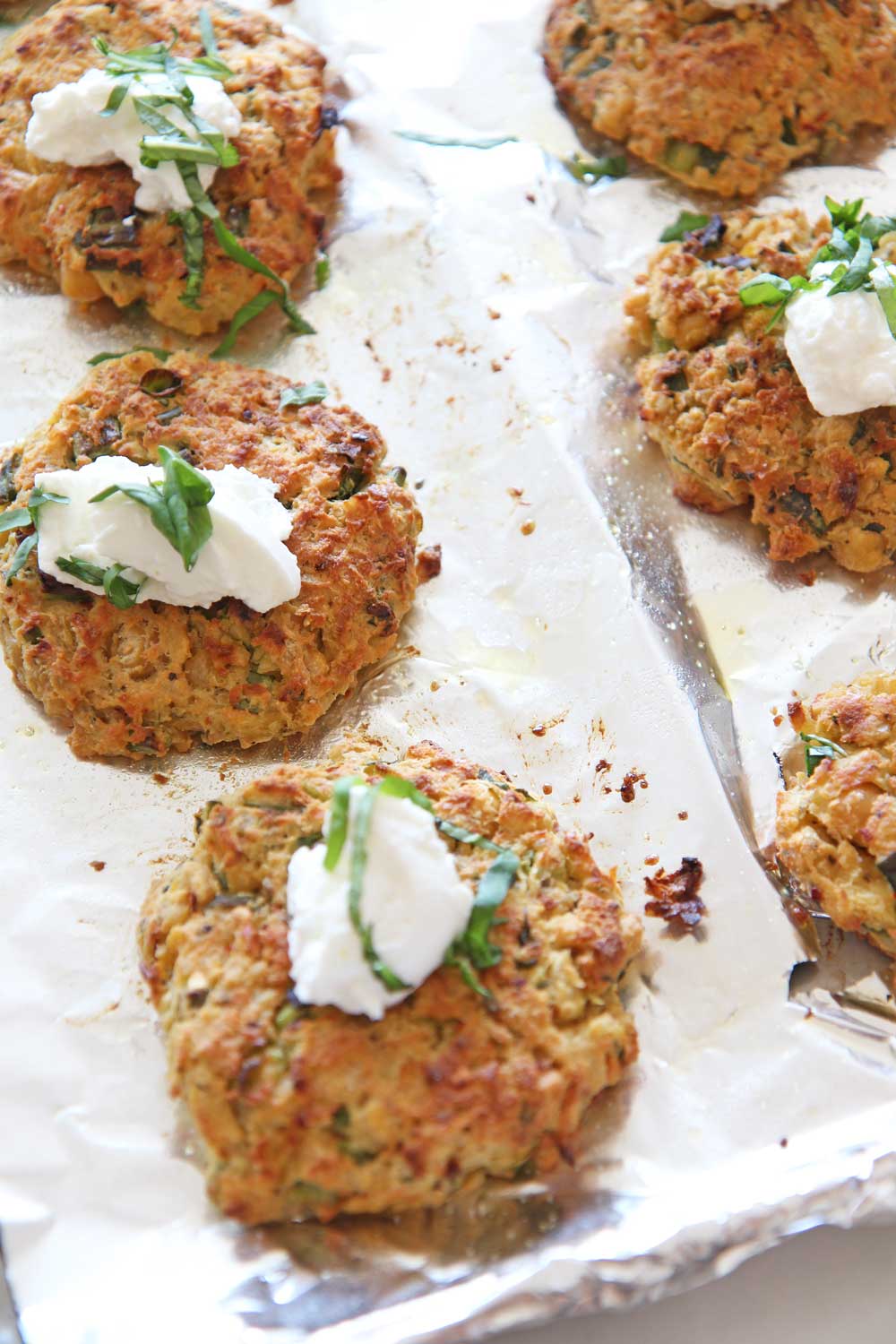 When we ask ourselves what can I make for dinner? Just look inside your pantry for an easy recipe. Chickpeas, Italian seasonings, ricotta, egg, and bread crumbs are the basis for a creamy garlicky chickpea fritter. I like to make this on a sheet tray. There is less mess because no oil will splattering  all over the kitchen from frying. Also, its makes this a healthier dinner recipe. My secret ingredient is ricotta cheese. I use this in my
meatballs
and
meatloaf
to get that extra creamy and juicy texture. Just a couple of tablespoons really changes the flavor to tangy fabulous. Also, I use my Italian trio of spices. Spicy red pepper flakes, sweet oregano, and garlic powder fabulous. These spices are my go to pantry spices to season anything Italian.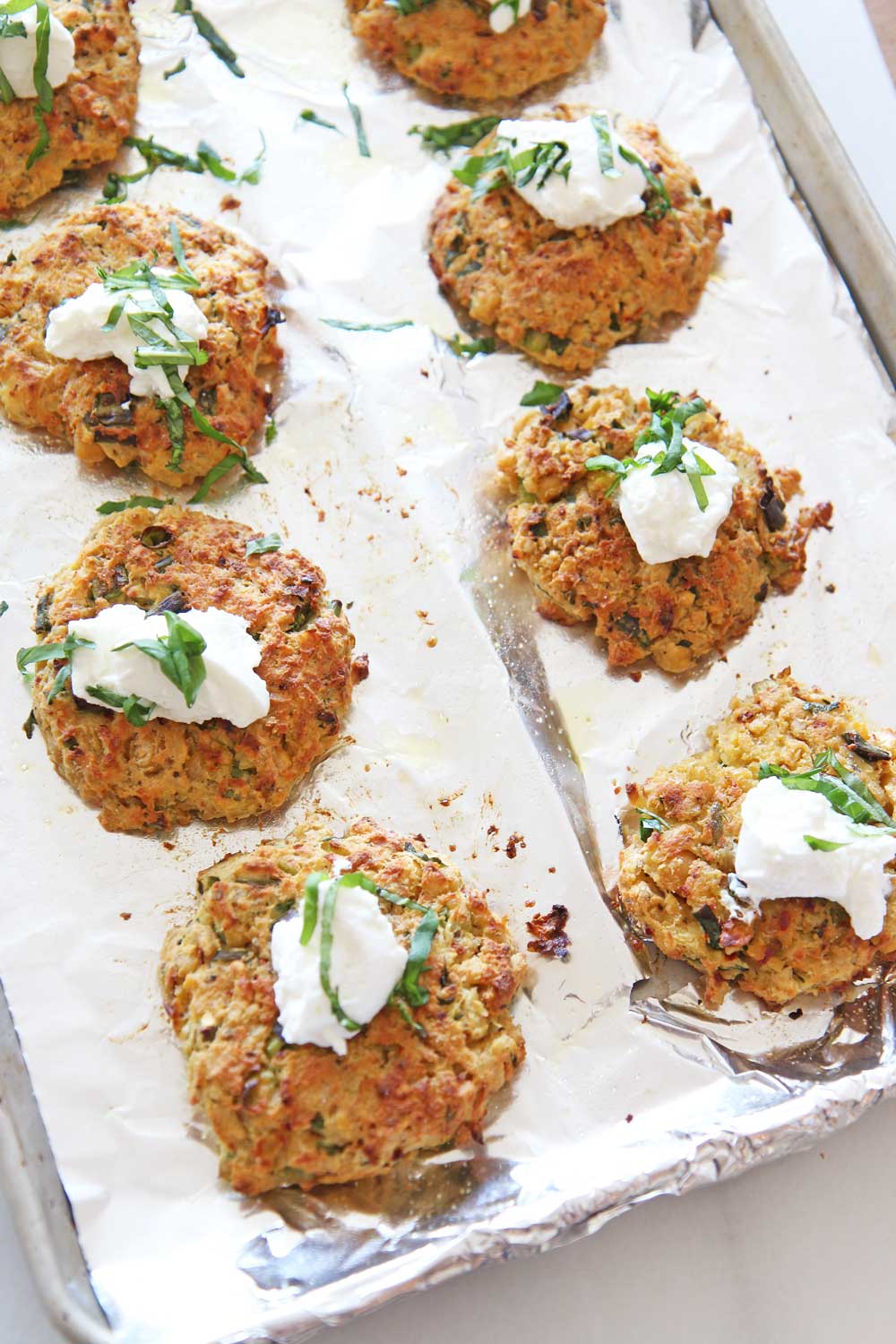 Mama Goldstein was always trying to make us healthy dinners growing up. She always thought it was important to have a balance between a juicy
steak
and something healthy like chickpea fritters and
salad
. The best part is we never noticed her recipes were healthy. The key was she added lots of our favorite spices to the dishes she made. That is why I use red pepper flakes, oregano, and garlic powder allot. The 3 seasonings dance well together and can go on chicken, fish, or pasta. What are your go to seasonings? Comment below and inspire me to use new stuff in
my spice draw
.
Hope you love this recipe as much as me and Tom do! Happy cooking!
Recipe Hack / Cooking Tips:
Favorite Seasonings Up Front: rearrange your spice cabinet so that the most used seasonings are right in front of you when you open the cabinet. This will make it easier and stress free when figuring out what to cook. Also, if they are the most used they will be easier to find. Check out this article I wrote on: Organizing Your Kitchen!
Use Canned Chickpeas: save time and buy canned chickpeas. There is no need to soak chickpeas overnight and then cook them. The canned kind does that all for you. Saving time in the kitchen gives your more self care time!

Things you will need:
Watch how to make this easy recipe: 
Cheesy Italian Chickpea Fritters (easy pantry recipe)
Ingredients
Fritter Ingredients:
2 cans chickpeas (drained)
1 teaspoon salt
1 teaspoon pepper
1/2 teaspoon red pepper flakes
1 teaspoons oregano
1 teaspoon garlic powder
2 tablespoons ricotta cheese
1 egg
1/2 cup panko bread crumbs
10 basil leaves (chopped)
3 scallions (chopped)
Toppings:
1 cup Greek Yogurt
5 basil leaves (chopped)
Instructions
Preheat oven the to 400 degrees.

First, mix all the fritter ingredients in a bowl.

Next, form patties (the size of a 1 inch burgers) and put them on a sheet pan lined with parchment paper or non-stick tinfoil.

Now, spray the fritters with cooking spray.

Next, cook the chickpea fritters for 20 minutes on middle rack.

Finally, sprinkle more salt (while the fritters are hot), dollop each fritter with Greek yogurt, and add more basil to the top.
Other Easy Recipes:
Any question comment below or email! I love helping change the recipe!
My Favorite Ways To Save Money In The Kitchen: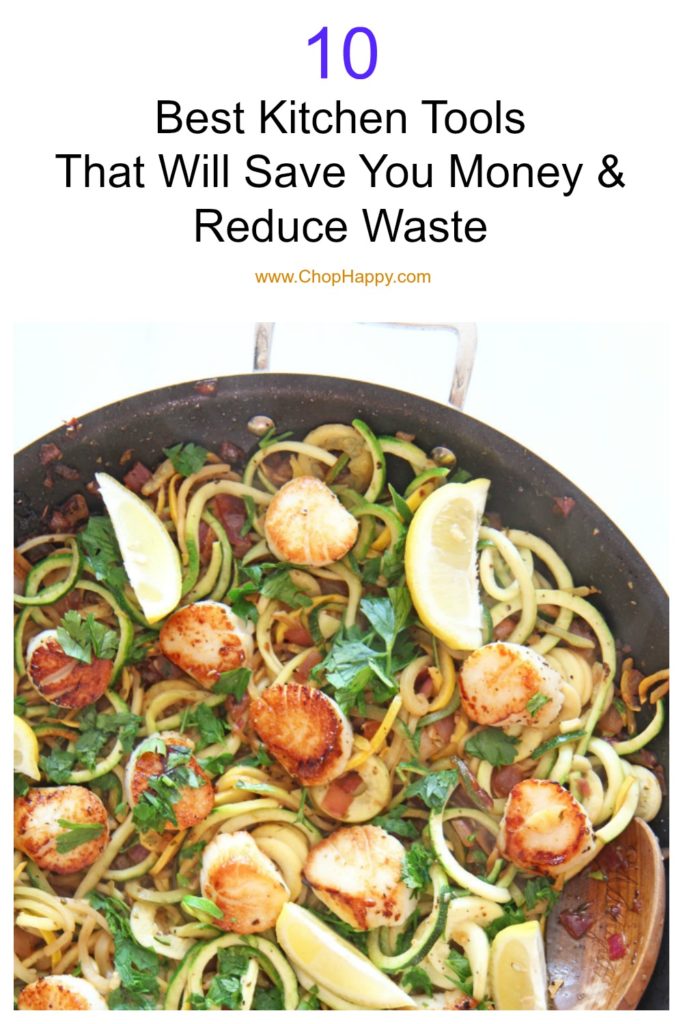 Totally Recommend This Food Processor:
Check Out This book! It changed my life and keeps me centered:
ANY QUESTIONS OR COMMENTS? COMMENT BELOW 🙂
With a grateful heart and an amazing tummy – Jay
(Visited 1,631 times, 1 visits today)
Subscribe for tasty, free recipes!