This slow cooker buffalo chicken meatball recipe helps you not cook when you get home from work!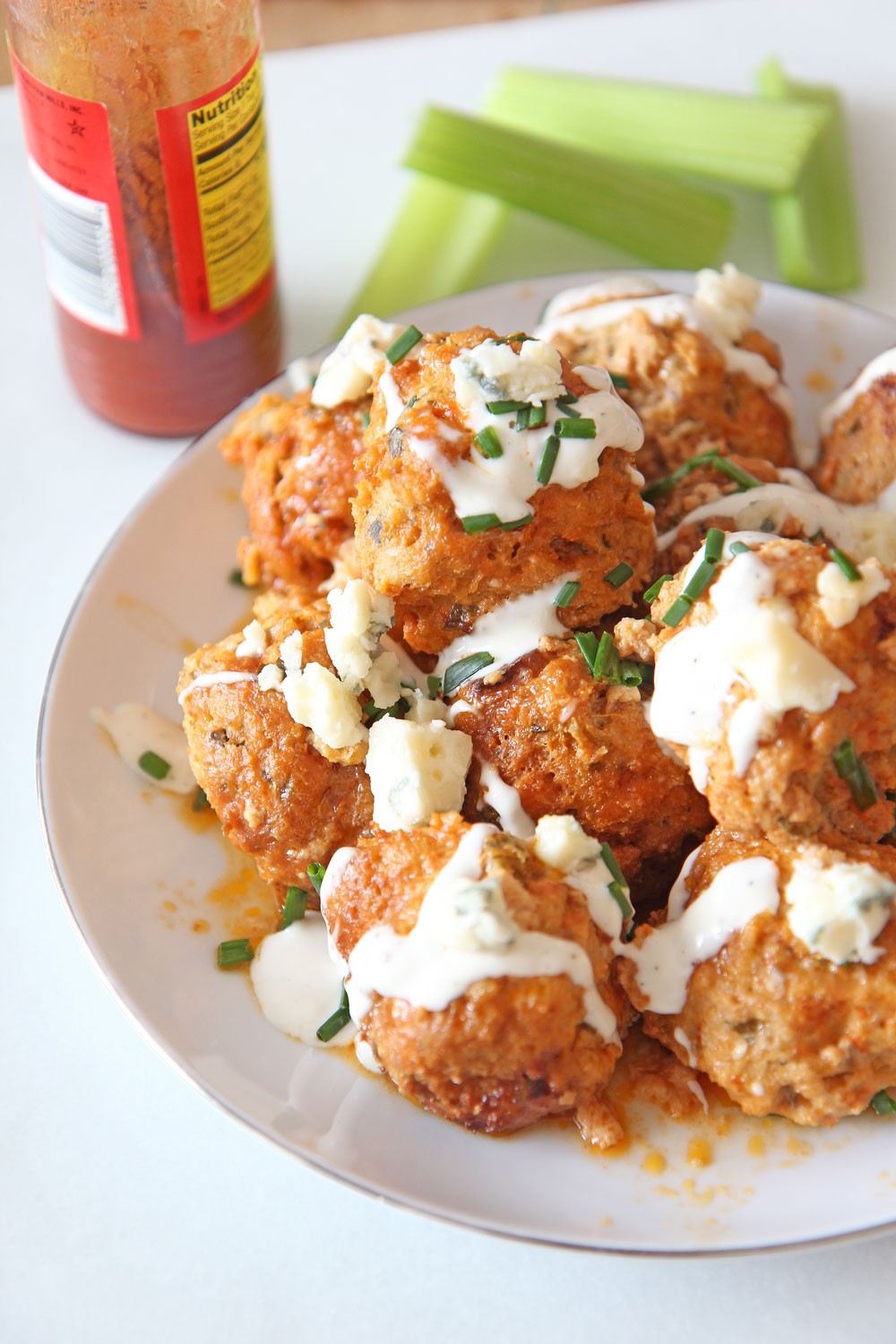 Life can feel crazy and overwhelming and it is totally important to let loose and get cheesy! This recipe cooks while you are at work so when you get home you can
relax and get to do something that makes you happy.
One thing I have learned is to not take myself too seriously. When something is overwhelming I stop and say what can I do to decompress. Even if for only a minute. Sometime it is as little as walking home from work or making a 
slow cooker
dinner (so I do not have to cook when I get home). Whatever it is for you, I hope this recipe creates space in your busy life to be cheesy and smile. Happy Cooking!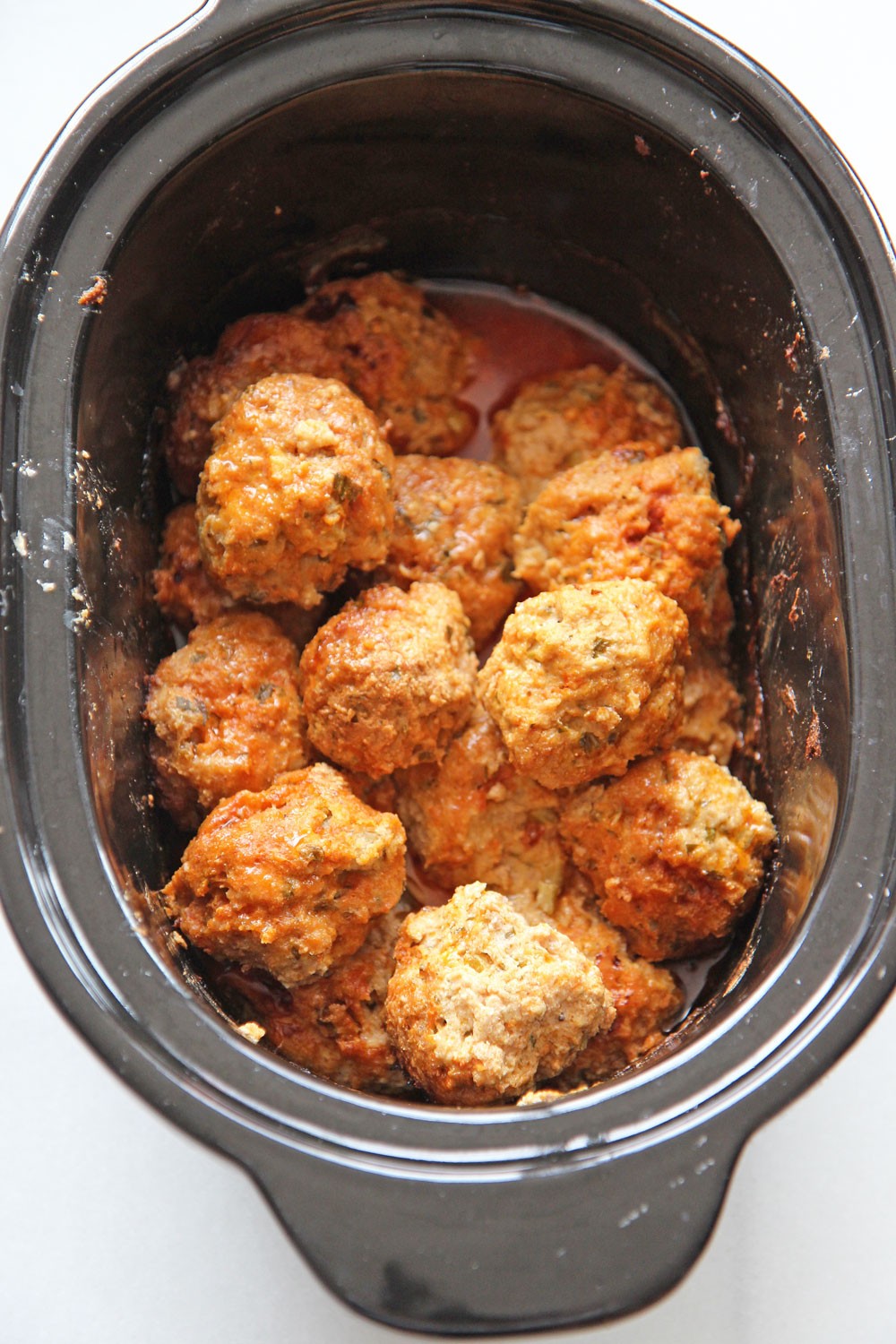 Watch how to make this awesome dinner: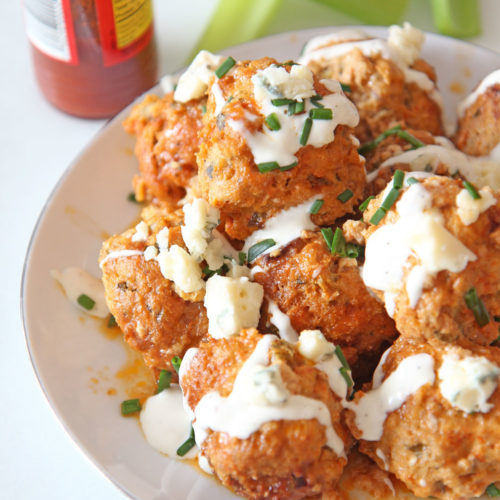 Slow Cooker Buffalo Chicken Meatballs Recipe
Ingredients
Buffalo Chicken Meatball Ingredients:
2 pounds ground chicken
1 handful parsley
1 handful blue cheese crumbles
2 celery stalks (chopped finely)
2 cloves garlic (chopped finely)
1/4 cup ricotta cheese
1 egg
1/2 cup bread crumbs
1 teaspoon salt
1 teaspoon pepper
2 tablespoons hot sauce
Buffalo Sauce Ingredients:
1/2 cup hot sauce
1 stick butter (melted)
1/2 lemon squeezed
Extra Ingredients:
1/2 cup ranch dressing (for drizzling and dunking)
1 bunch chives (chopped)
Instructions
First, combine all the Buffalo chicken ingredients together. Mixing with your opposite dominate hand so you do not over work the meat (If righty then use left hand and vice versa).

Next, form golf ball size meatballs and stack in the slow cooker.

Now, combine all the Buffalo sauce ingredients and pour all over the meatballs.

Next, cover and cook on low for 6 hours (can cook longer if at work later then 6 hours).

Finally, take out of slow cooker, pour the sauce over meatballs, sprinkle ranch dressing, and chives. Happy Cooking!
My Fave Hot Sauce:
Check Out This book! It changed my life and keeps me centered:
QUICK NO BAKE DESSERT  FOOD RECIPE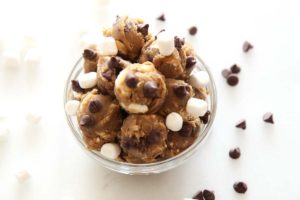 Your Dash Of Gratitude:
                                                                                                                                   
ANY QUESTIONS OR COMMENTS? COMMENT BELOW 🙂
With a grateful heart and an amazing tummy – Jay
(Visited 2,013 times, 1 visits today)
Subscribe for tasty, free recipes!