Sweet sauce, spicy pepperoni, and drizzled with sweet honey is your grilled honey pepperoni pizza dinner!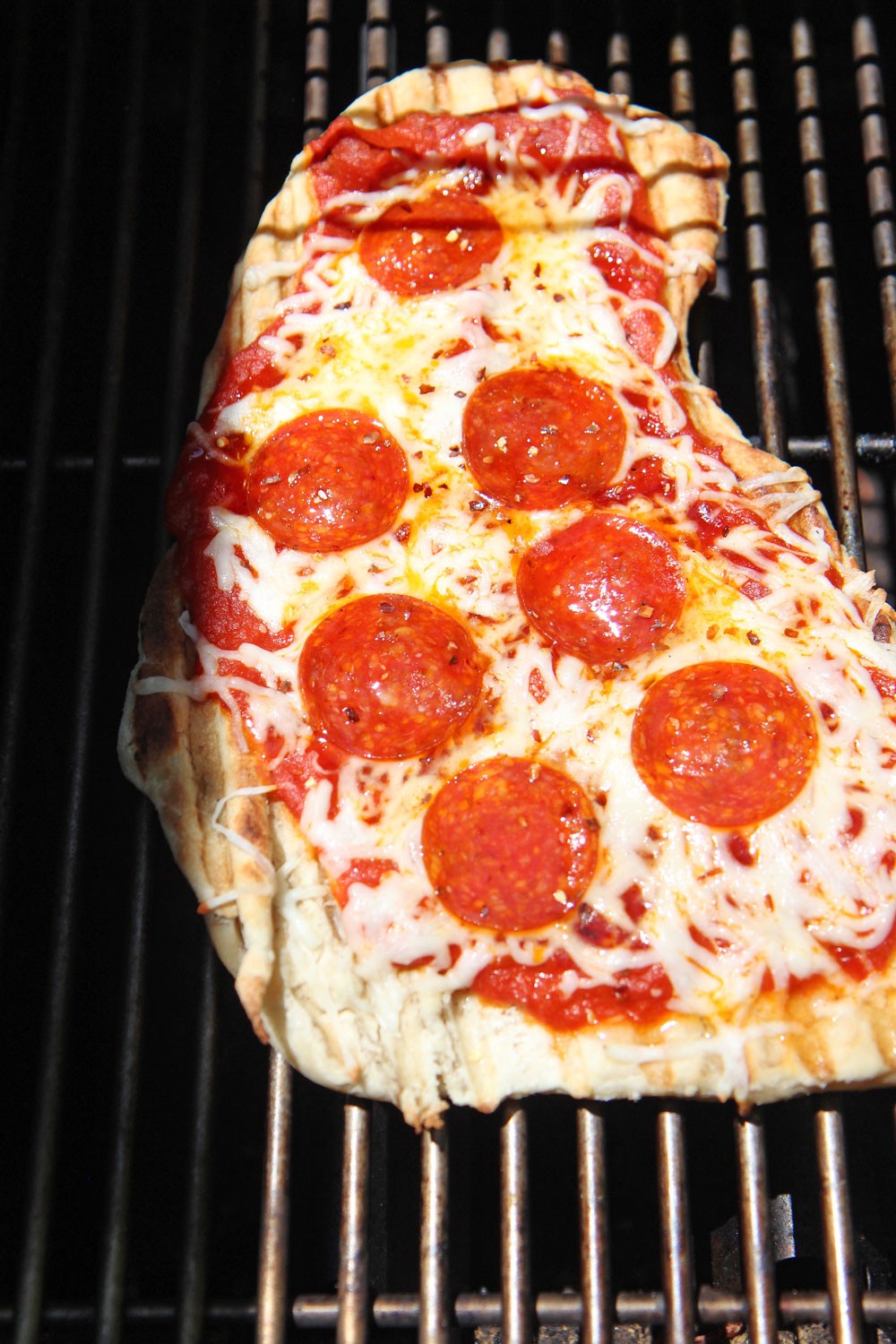 If any food can make you happy, it is definitely pizza! The cheesy smile, crunchy crust cheers, and the epic cheese pull parade. When life gets super crazy throw yourself a pizza party. Stop all the madness and celebrate you! There is no reason why you cant have a party for yourself just because! Another fun idea is to surprise your family or friend with a pizza party for no reason! I do this all the time with Tom. I find fun ways to surprise him on non holidays. Sometimes I surprise him his favorite ramen when he thinks we are eating leftovers, flowers for no reason, or with flying his best friend in from Oakland for the weekends. Have a fun celebration just because! Hope this grilled pizza recipe brings you
happiness
and celebrates you!
This Recipes Hack (Pizza in 6 minutes):
This pizza takes less time then to wait for delivery! You turn the grill on really hot and 3 minutes one side and flip for 3 minutes other side and you are done! This can also be done on a grill pan in doors!
Watch how to make this awesome pizza recipe: 
Pepperoni Honey Grilled Pizza
Ingredients
1 pizza dough (raw)
1/2 cup tomato sauce
1 cup mozzarella cheese
1/4 cup olive oil
1/4 teaspoon red pepper flakes
4 drizzles honey
Instructions
First, place grill pan or BBQ on high heat.

Next, brush oil on both sides of rolled out pizza dough.

Now, place on grill 2 minutes uncovered.

Next, flip pizza dough, add sauce, cheese, and pepperoni. Cook another 2 minutes with grill covered.

Finally, sprinkle red pepper flakes and drizzle honey on the hot pizza. Cheers to pizza happiness!
My Favorite Ways To Add More Gratitude In My Life: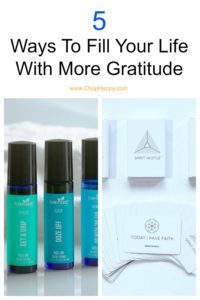 Totally Recommend This Food Processor:
Check Out This book! It changed my life and keeps me centered:
QUICK NO BAKE DESSERT  FOOD RECIPE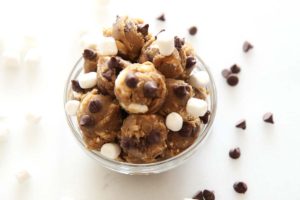 Your Dash Of Gratitude:
                                                                                                                                   
ANY QUESTIONS OR COMMENTS? COMMENT BELOW 🙂
With a grateful heart and an amazing tummy – Jay
(Visited 1,126 times, 1 visits today)
Subscribe for tasty, free recipes!