Garlicky, cheesy, and faster then take out grilled pesto pizza dinner!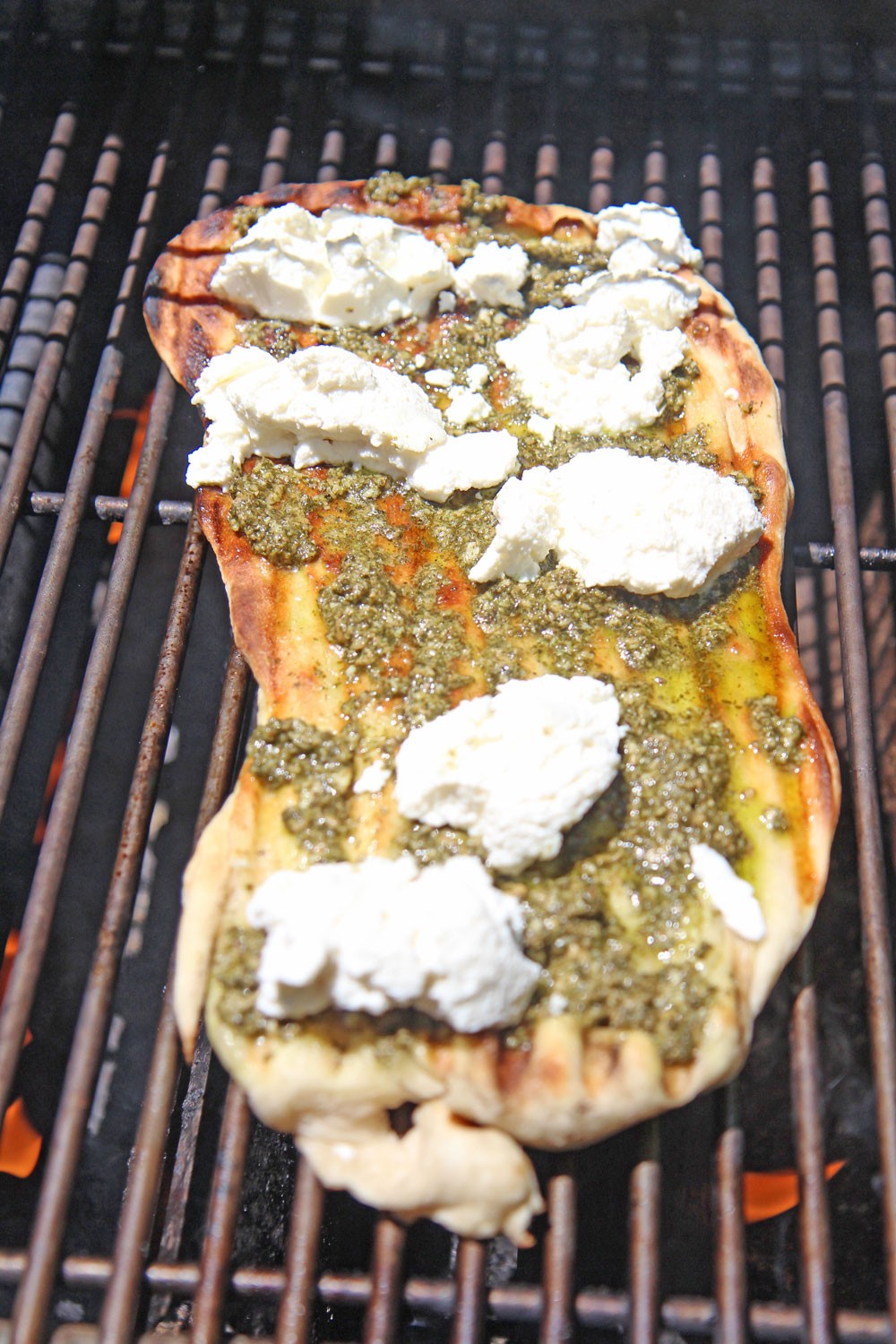 There are very few foods that invoke instant happiness like pizza. Its something everyone can agree on and everyone has happy memories of. Growing up my Mom and Dad would surprise us with pizza for dinner. The slightly greased cardboard boxes would arrive like a dinner trophy. We would always get everything pizza (all the meats and veggies). It felt like we were having a party. Now when me and Tom get pizza we get everything pizza to. We always do this as a celebration of the week. Weather it was crazy or fun it was a time just to celebrate nothing and everything.  Hope this grilled pizza recipe brings you
happiness
and celebrates you!
This Recipes Hack (Pizza in 6 minutes):
This pizza takes less time then to wait for delivery! You turn the grill on really hot and 3 minutes one side and flip for 3 minutes other side and you are done! This can also be done on a grill pan in doors!
Watch how to make this awesome pizza recipe: 
Grilled Pesto Pizza
Ingredients
1 pizza dough (raw)
5 tablespoons pesto
1/2 cup ricotta
1/4 teaspoon red pepper flakes
1 teaspoon black pepper
1/4 cup olive oil
Instructions
First, place grill pan or BBQ on high heat.

Next, brush oil on both sides of rolled out pizza dough.

Now, place on grill 2 minutes uncovered.

Next, flip pizza dough, add pesto, dollops of ricotta. Cook another 2 minutes with grill covered.

Finally, sprinkle red pepper flakes and black pepper on the hot pizza. Cheers to pizza happiness!
My Favorite Ways To Add More Gratitude In My Life: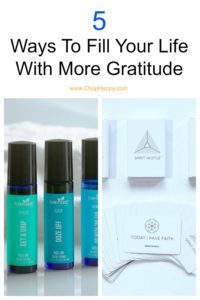 Totally Recommend This Food Processor:
Check Out This book! It changed my life and keeps me centered:
QUICK NO BAKE DESSERT  FOOD RECIPE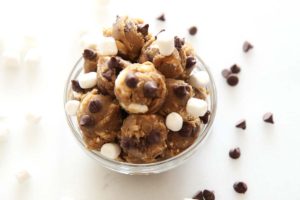 Your Dash Of Gratitude:
                                                                                                                                   
ANY QUESTIONS OR COMMENTS? COMMENT BELOW 🙂
With a grateful heart and an amazing tummy – Jay
(Visited 501 times, 1 visits today)
Subscribe for tasty, free recipes!