There is nothing as blissful then a crunchy creamy bite into a grilled cheese sandwich.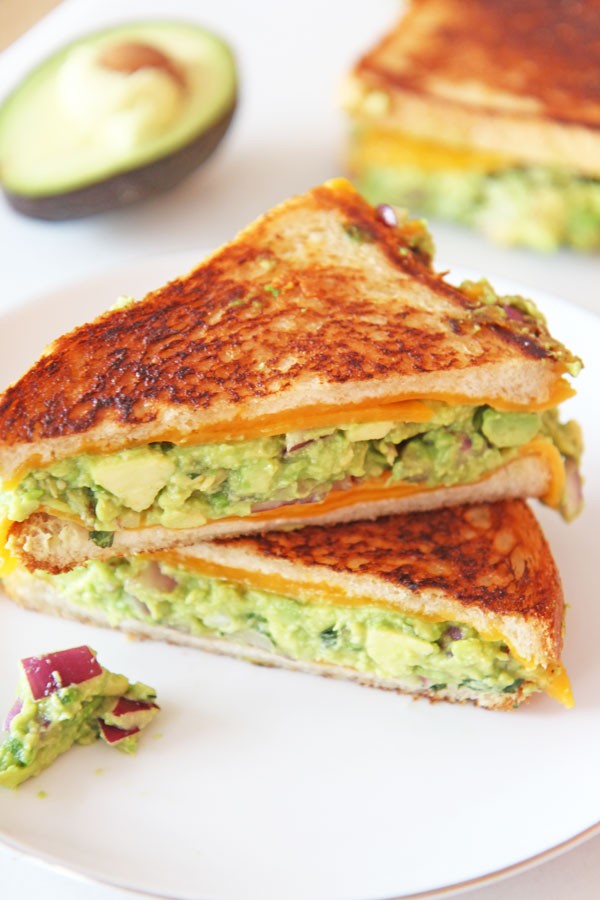 Hope this recipe reminds you that life can be crazy so it is ok be a little cheesy! This is the perfect way to
treat yourself
to a reward after working all day! There is an awesome ratio of super crunchy and creamy happiness. This recipe has a fun hack for perfect crispy buttery bread. I learned these techniques growing up going to the NJ dinners. Going to the dinner is totally a Jersey thing. You ask people in NJ they are from by what mall are they by or dinner they go too lol! My other favorite thing about this recipe is what we use for acid. Instead of limes I use apple cider vinegar. This add a
awesome
brightness and zing that is so much better then limes.
Perfect Grilled Cheese Tips:
Spread the outside with mayo instead of butter. This is a NJ dinner trick to perfectly crisp grilled cheese crunch!
Heat the skillet to medium! Then 2-3 minutes per side to crisp the bread. When you smell toast its time to flip!
Watch how to make this awesome sandwich: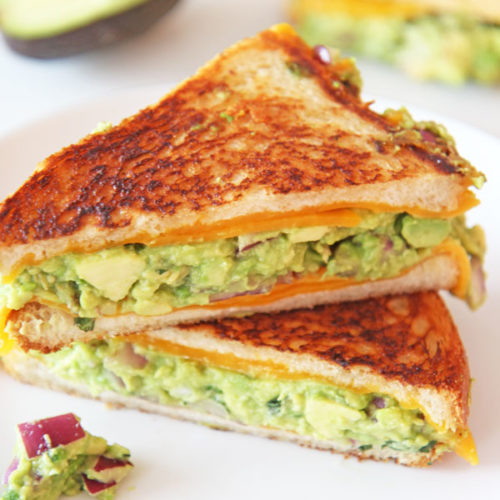 Guacamole Grilled Cheese
Ingredients
4 slices sourdough bread
4 tablespoons mayo
3 avocados
1/4 red onion (chopped)
1 jalapeno (de-seeded and chopped)
1 handful mint
1 tablespoon apple cider vinegar
1 teaspoon salt
8 slices cheddar cheese slices
Instructions
First, spread mayo on both side of the bread.

Now, to make the guacamole, mix and break up the avocado, red onion, jalapeno, mint, apple cider vinegar and salt in a bowl. Leave slightly chunky.

Next, top both inside slices of bread with 2 slices of cheese each.

Now add avocado 1/2 guacamole on top of cheese. Close the sandwich (repeat above instructions for second sandwich).

Next, cook on a dry medium heat skillet 2-3 minutes per side (Tip: when smell toast its times to flip).

Slice in half and Happy Eating!
Check Out This book! It changed my life and it is how I elevated my home cooking:


I can't wait for you to try this recipe!!! Cheers to easy comfort food.  Happy Cooking!
QUICK NO BAKE DESSERT  FOOD RECIPE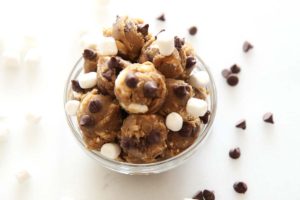 Your Dash Of Gratitude:
                                                                                                                                   
ANY QUESTIONS OR COMMENTS? COMMENT BELOW 🙂
With a grateful heart and an amazing tummy – Jay
(Visited 2,138 times, 1 visits today)
Subscribe for tasty, free recipes!