Crispy salty glorious bacon roses that makes everyone feel loved.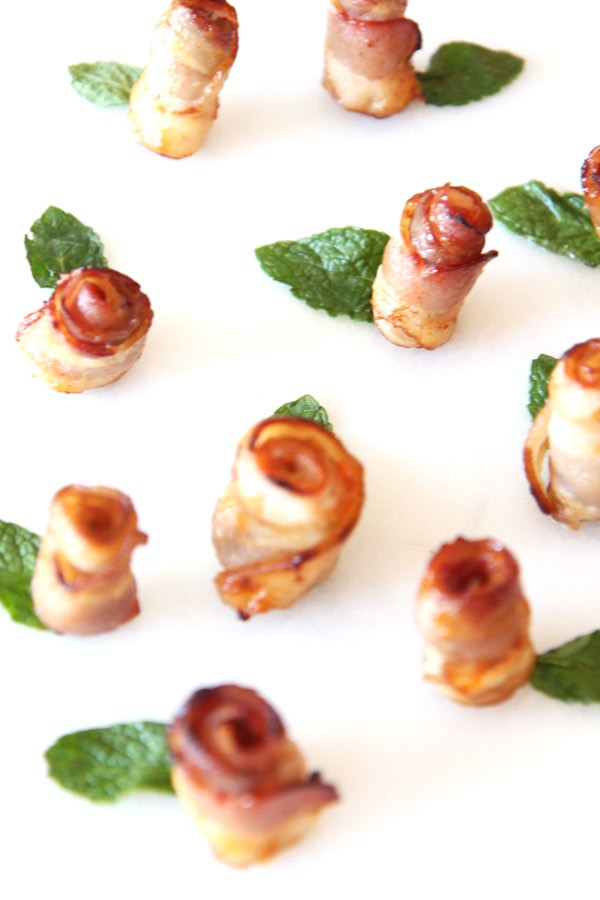 Bacon is my favorite veggie. Whenever me and Tom go to brunch he always lets me have his bacon. That is true love. So bacon roses would be something I would love Tom to give me for my birthday or valentines day. This looks so fancy but is surprisingly easy! Check out how to surprise someone you love with a fun bouquet of bacon smiles. Or make them for yourself. You should treat yourself and celebrate you. You work so hard, help others, and accomplish so much. Why not tell yourself how awesome you are.
How To Make Perfect Bacon:
Bake Your Bacon!!! Place bacon in 400on a sheet tray on 400 degree oven for 10 minutes. This gets the bacon to cook evenly to perfect salty crisp. Also avoids messing up the counter with grease from frying your bacon.
Brush jam on your bacon. Add fruity jam to bacon as it cooks. This makes it sweet and salty fabulous. Also, it adds a beautiful shiny glistening to the bacon.
Watch how to make Bacon Roses: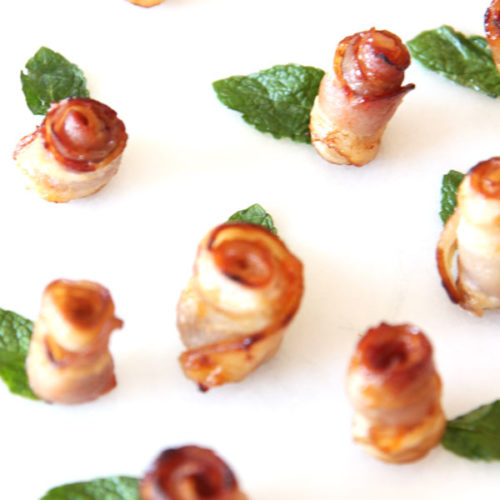 Bacon Roses
Ingredients
8 slices bacon
1/4 cup orange jam
16 tooth picks
Instructions
Preheat oven to 400 degrees.

First, lay bacon out flat on a cutting board.

Next, starting from one end, roll the bacon up to the other end (see video above). This will make fun bacon rose shapes.

Now, place tooth pick through the bottom of the bacon rose.

Next, creating an x, place the other tooth pick at the bottom of the bacon. Continue with rest of the bacon.

Place all the bacon roses on (a wire rack covered) baking sheet.

Now, brush jam all over the bacon roses.

Next, place the sheet tray on the middle rack of oven for 20-25 minutes.

Finally, remove the tooth picks and put on a plate. You can use mint leaves to make it look more like roses.
Check Out This book! It changed my life and it is how I elevated my home cooking:


I can't wait for you to try this recipe!!! Cheers to easy comfort food.  Happy Cooking!
QUICK NO BAKE DESSERT  FOOD RECIPE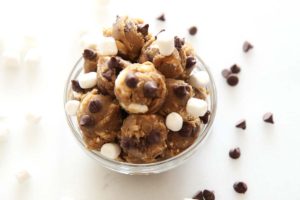 Your Dash Of Gratitude:
                                                                                                                                   
ANY QUESTIONS OR COMMENTS? COMMENT BELOW 🙂
With a grateful heart and an amazing tummy – Jay
(Visited 945 times, 1 visits today)
Subscribe for tasty, free recipes!