Super fast sweet hearty pesto fun for a busy day dinner idea!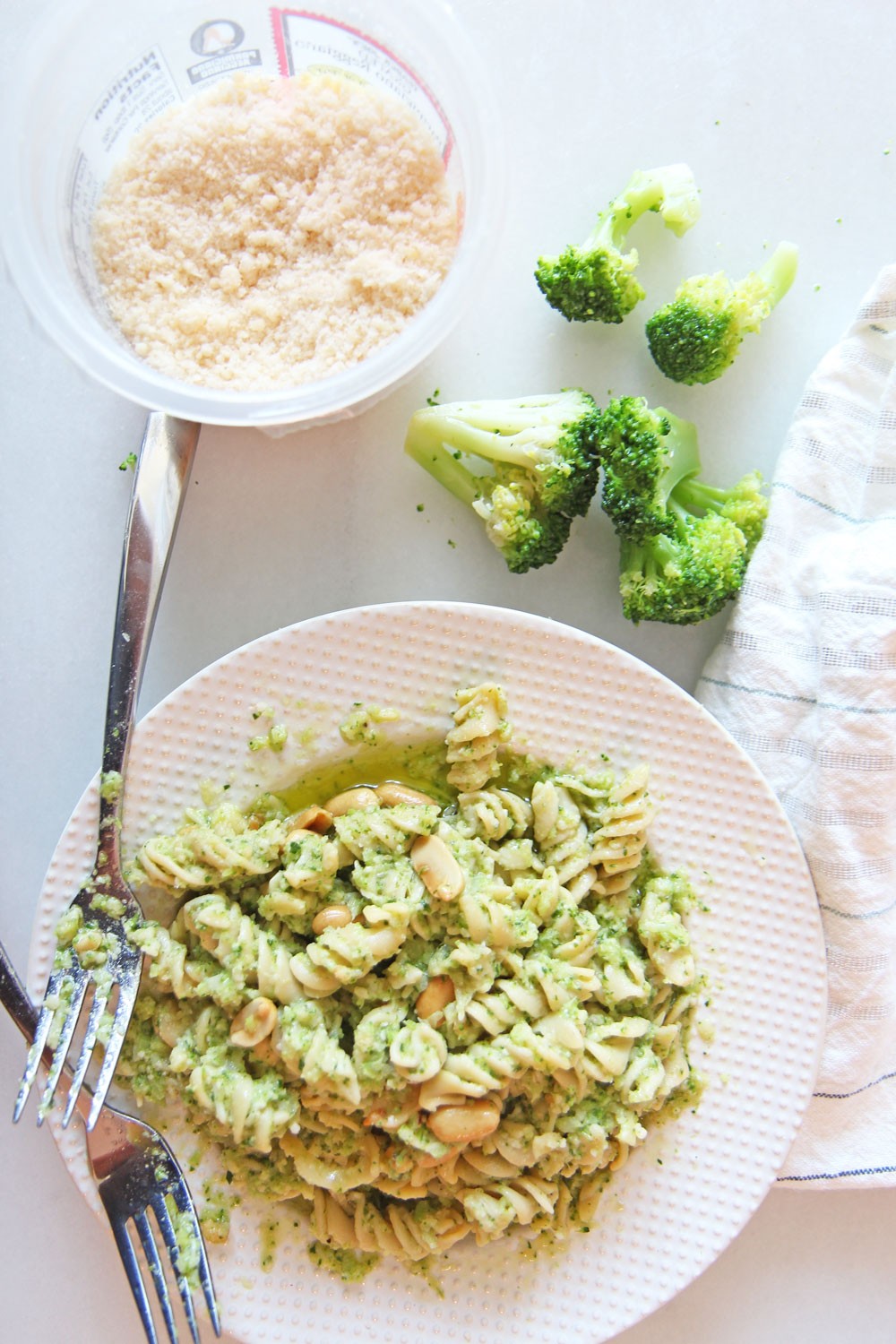 We all get to the same routine and can sometimes be on auto pilot in our lives and dinners. Small fun changes can brighten our day and make a crazy week more exciting. Me and Tom very much get into a routine and eat lots of the same things on weeknights. I had frozen broccoli in the freezer and decide tonight we are going to change up our pest routine. So I made broccoli pesto and we even ate it on the good plates. It was small change from basil but it really made a big difference to spice up our weekday! What other things can you do to change it up? Go for a walk after work, eat lunch outside, or watch a movie on a Wednesday! Comment below what you are going to change up and inspire everyone! Cheers to recipes that inspire and celebrate you!
This Recipes Hack (make it faster):
Frozen broccoli! This is a culinary gift to busy days. I use frozen broccoli so there is no need to cut or blanch fresh broccoli. This saves me a good 20 minutes chopping and cleaning. Also, you can add the broccoli frozen to the blender. Cold broccoli helps keep the broccoli bright green!
Watch how to make this awesome pesto recipe: 
How To Make Broccoli Pesto
Ingredients
2 cups defrosted broccoli
1 handful arugula
1 roasted peanuts (small handful)
2 tablespoons red wine vinegar
1/2 cup extra virgin olive oil
1/2 cup Parmesan
1 teaspoon salt
1/2 teaspoon pepper
Instructions
First, cook pasta (1 minute less then package instructions) and reserve 1/2 cup of the pasta water. Set aside.

Next, add broccoli, arugula, garlic, peanuts, red wine vinegar, salt and pepper into the blender.

Now, as you blend add in the extra virgin olive oil.

Next, add Parmesan cheese and blend to combine.

Finally, add to pasta, eggs, or use as a dip!
My Favorite Ways To Add More Gratitude In My Life: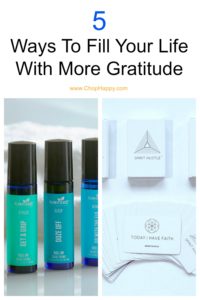 Totally Recommend This Food Processor:
Check Out This book! It changed my life and keeps me centered:
QUICK NO BAKE DESSERT  FOOD RECIPE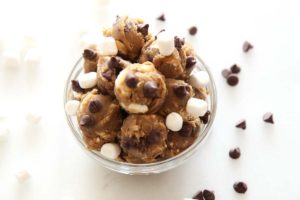 Your Dash Of Gratitude:
                                                                                                                                   
ANY QUESTIONS OR COMMENTS? COMMENT BELOW 🙂
With a grateful heart and an amazing tummy – Jay
(Visited 543 times, 1 visits today)
Subscribe for tasty, free recipes!