I normally drink more hardcore drinks with vodka in it, but I have fallen in love with frozé (frozen rosé cocktails). There is nothing better while lounging under the summer sun.
My favorite frozé, the inspiration for this recipe, comes from a restaurant in the Hamptons called Sunset Beach located right by the water. There's sand under the tables, and they have a great view of the water and sunsets. They add rum to the drink, and that little addition instantly whisks you away to the islands.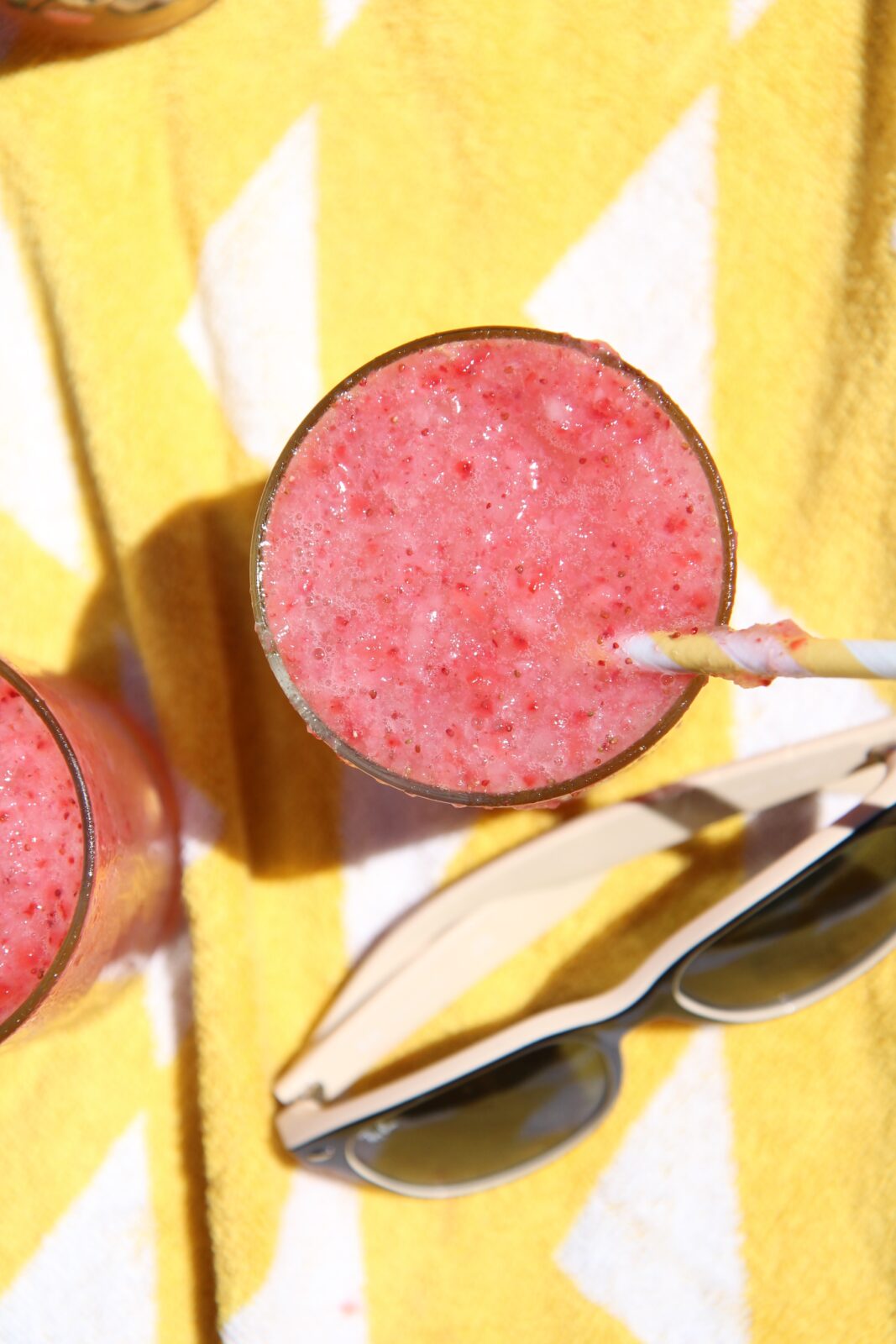 In true Chop Happy style, I'm going to show you how quick and easy it is to make. Lots of recipes require you to freeze the fruit or the rosé in ice cube trays. Although those are all great ideas, I did not want to wait for things to freeze. Instead, I added more ice and frozen strawberries from the freezer section in the store to make an instant drink.
Cheers to all of you out there in Chop Happy Land. You should be so proud of how hard you work, of all you do every week, and of the fabulous meals you are making. You are awesome, and I am proud to cook with you!
Happy Cooking!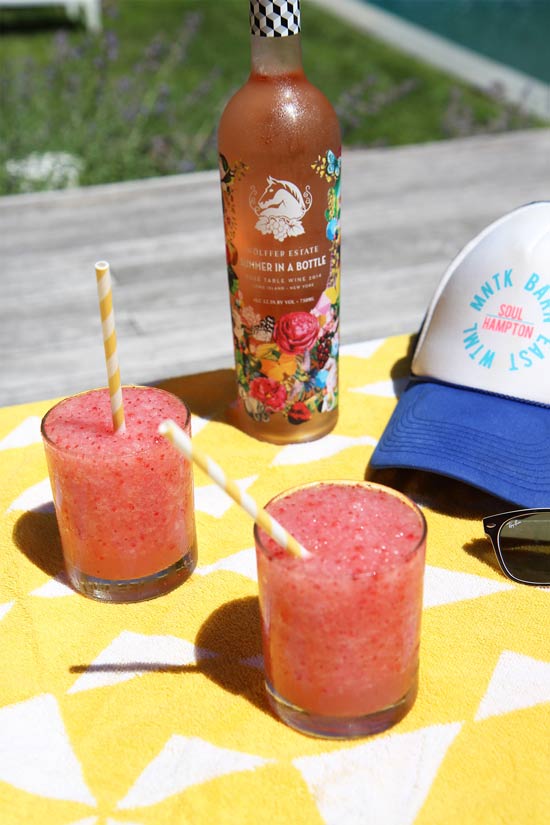 ---
Tips for Happy Cocktail Making:
Always use wine you like to drink. It really matters. Try the Rosé you are going to use before making this cocktail. If the wine tastes great to you so will the cocktail.
Always choose cocktail recipes you can make in bulk so you can spend more time relaxing. Here are 3 of my top cocktails for a crowd: Cocktail Recipes For a Crowd.
Easy cocktails will make you love making your own, and it's cheaper!
As always, these recipes are part of my mission to provide you with 2 goals:
1) To make amazingly simple homemade comfort food.
2) To learn useful tips to make cooking fun.
---
Your Dash Of Gratitude:

How to Make Island Frosé (Frozen Rosé)
Ingredients
1 bottle Rosé
2 cups ice
1 10 oz bag of frozen strawberries
1 cup rum
1/4 cup sugar (optional)
Instructions
Place all the ingredients into a blender.

Now pulse till slushy consistency. This takes approximately 30 seconds to a minute.

Finally cheers to a Rosé yummy drink!
ANY QUESTIONS OR COMMENTS? COMMENT BELOW 🙂
With a grateful heart and an amazing tummy – Jay
(Visited 1,614 times, 1 visits today)
Subscribe for tasty, free recipes!