This cheesy pepperoni garlic bread is a super easy, happy comfort food! There is something about garlicky, cheesy, hot bread that makes everything ok. I can't wait to see the smiles on your faces when you bite into this garlic bread.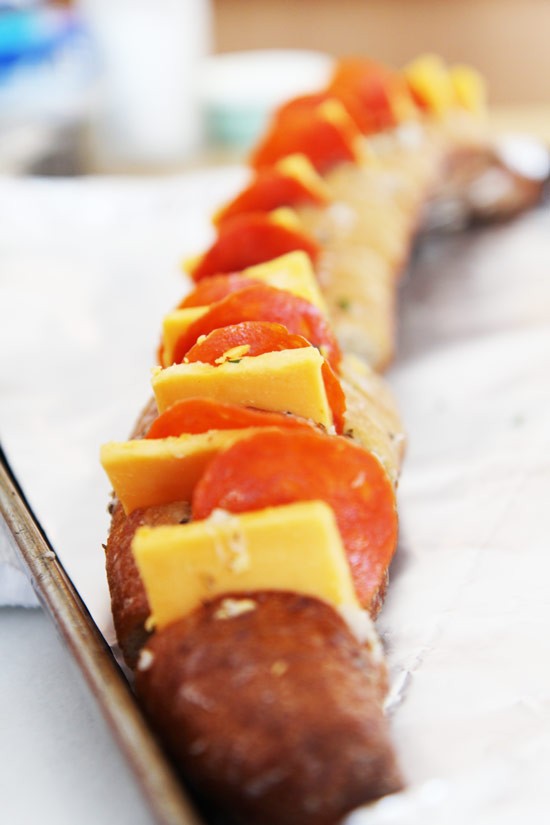 This recipe started with my friend Amy, who taught me how to make garlic bread this way at a pasta night party at my apartment. I was amazed at how easy it was to make and how amazingly the garlic and cheese melt into every nook and cranny of the bread.
The best part of this garlic bread recipe is I no longer worry about burning the bread. I have been known to set my smoke alarm off a lot, lol! I even burn cake! This is the perfect fool-proof method to perfectly cooked garlic bread. I added the pepperoni as an ode to my love of NYC (where I live). The cheese's sharp bite and the spicy pepperoni balance out the glorious garlic for the ultimate bite.
Why I use French bread: I love to use French bread because of its beautiful crispy outside and fluffy inside, which makes it a perfect vessel for garlic bread.
I want to dedicate this recipe to my favorite bakery (and where I got this bread from)! Carissa's Bakery in East Hampton, NY is filled with unbelievably amazing breads, pies, and the famous polenta cake. Tom and I go every Saturday in the summer right after SoulCycle. We exercise for 45 minutes and then walk two doors down to the bakery to eat as much cake and bread as we can. It has become a weekend Hamptons tradition! Carissa is awesome and I had to get her bread to make this recipe! Don't worry if you don't live in NY. Go to your favorite bakery for French bread. BUT if you are in the Hamptons, definitely go here!
I really hope you love cheesy garlic bread as much as we do.
Happy eating and I am always so grateful to cook with you!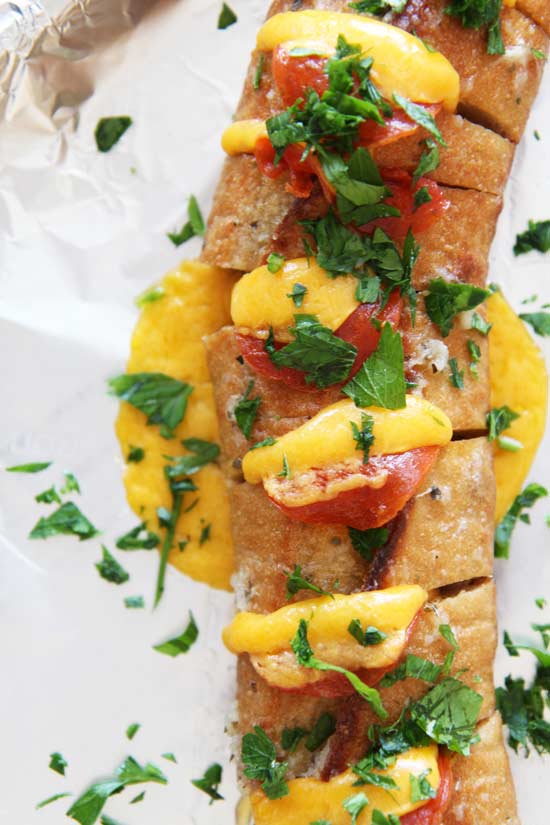 Easy Cheesy Pepperoni Garlic Bread
Ingredients
4 garlic cloves (grated or chopped finely)
4 tbs butter (unsalted)
1 tsp salt
1 tsp dried oregano
1 loaf french baguette
8 oz sharp cheddar cheese (sliced)
16-18 slices of peperoni
Instructions
Preheat oven at 300 degrees.

In a bowl add butter, salt, garlic, and oregano.

Microwave for 30-40 second until melted. Then mix the melted butter to combine and set aside.

Next cut the bread from top of the loaf down 2/3 the way leaving the bread intack.

Continue cutting slits that are approximately 1 inch apart. You should end up with 13-16 slits down the bread. (See video on top of the page for demonstration on how to do this)

Now pour or brush the garlic butter in each slit and on top of the bread.

Next place a slice of cheese and pepperoni tucked into the slit in the bread.

Now place the bread on the sheet tray and to stand it up wedge cheese under the bread.

Place in the oven for 15 minutes and then enjoy!
MAKE THIS TO EAT WITH THE GARLIC BREAD: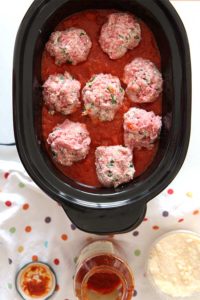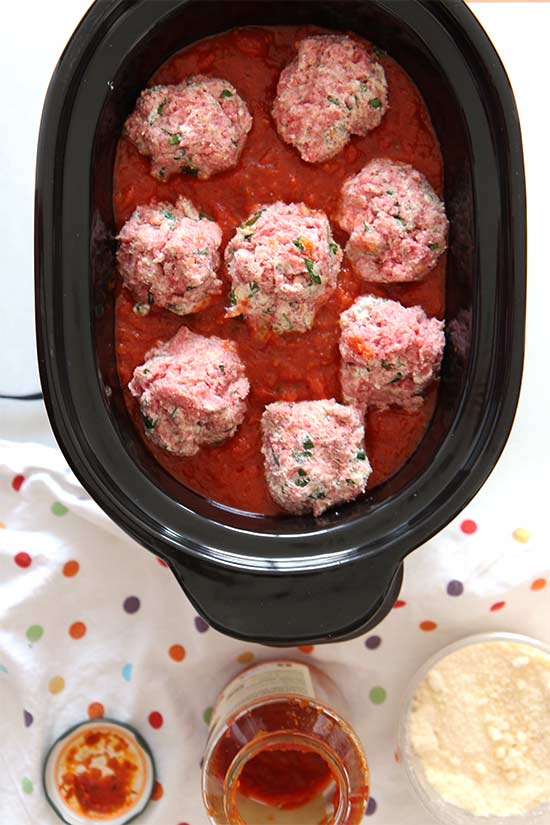 Your Dash Of Gratitude:

ANY QUESTIONS OR COMMENTS? COMMENT BELOW 🙂
With a grateful heart and an amazing tummy – Jay
(Visited 1,411 times, 1 visits today)
Subscribe for tasty, free recipes!