Coming home to a cozy hot bowl of pasta soup after a long day, is pure dinner bliss.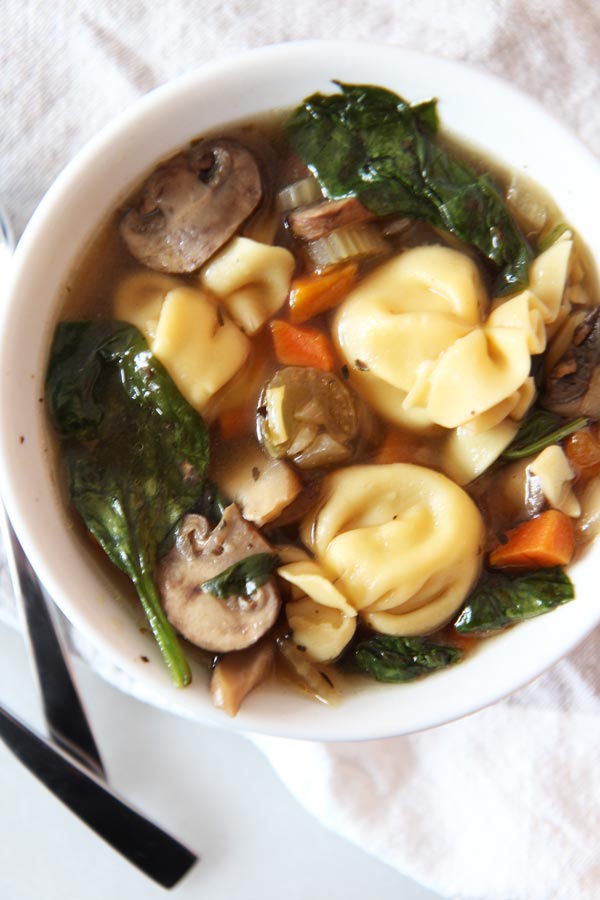 As a kid my mom "Pam the Great," would make huge batches of soup in her metal tin pot. As it cooked, the smell of sweet garlicky chicken soup permeated the whole house like a warm comforting blanket. This recipe reminds me of that same smell of my mom's soup from when I was a kid.
I love coming home from cracking (I am a Chiropractor) to a dinner that cooked for me while I was at work. Also, Tom loves this soup because it includes his favorite veggie is spinach. I hope this recipe makes life so much easier for you. Remember you can do anything and deserve a delicious meal to celebrate you!
Cooking Hack That Makes This Recipe Weeknight Worthy:
Put all the ingredients in the slow cooker the night before and place in the fridge overnight! This serves two fun purposes. First, when you wake up plug it in and go to work easy. Secondly, letting it sit overnight gives the veggies time to marinade and the seasoning the broth. This will make it super tasty!
Watch how to make this Simple Dinner Recipe: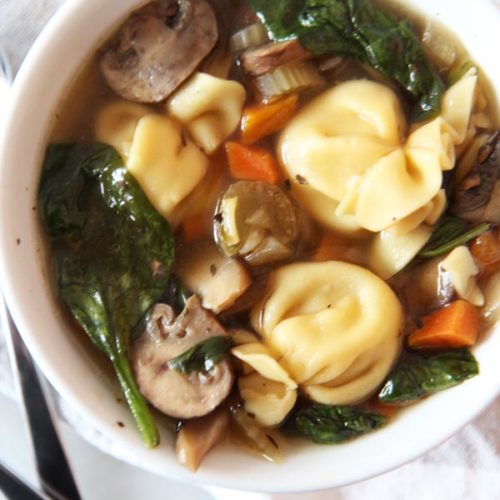 Simple Slow Cooker Tortellini Soup Recipe
Ingredients
2 celery stalks (chopped)
2 carrots (chopped)
1 onion (chopped)
2 garlic cloves (smashed)
1 tablespoon oregano (dried)
1 handful fresh sage (chopped) or (1 tablespoon dried sage)
1 8 ounces Baby Bella mushrooms (chopped)
1 8 ounces shiitake mushrooms (chopped)
1 handful fresh thyme (or 1 teaspoon dried thyme)
1 Parmesan rind
4 cups chicken stalk
1 teaspoon pepper
1 teaspoon salt
1 handful fresh spinach
1 package tortellini (fresh or frozen)
Instructions
First, add celery, carrots, onions, garlic cloves, oregano, pepper, baby Bella mushrooms, shiitake mushrooms, Parmesan rind, and chicken stalk to the slow cooker and mix.

Next, add fresh thyme to the top (so it is easy to fish out/see video above).

Now, cover and cook on low for 8 hours (or as long as you are at work).

Next, take out the thyme bundle and add spinach and tortellini for 15 minutes.

Finally, add a teaspoon of salt and enjoy!
Here is the Slow Cooker I Love and Recommend:
Check Out This book! It changed my life and it is how I elevated my home cooking:


I can't wait for you to try this recipe!!! Cheers to easy comfort food.  Happy Cooking!
QUICK NO BAKE DESSERT  FOOD RECIPE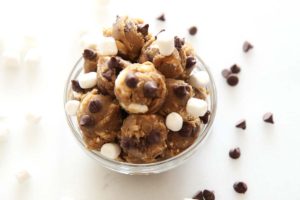 Your Dash Of Gratitude:
                                                                                                                                   
ANY QUESTIONS OR COMMENTS? COMMENT BELOW 🙂
With a grateful heart and an amazing tummy – Jay
(Visited 1,765 times, 1 visits today)
Subscribe for tasty, free recipes!