Crunchy, buttery, and garlic kissed bread done in 15 minutes!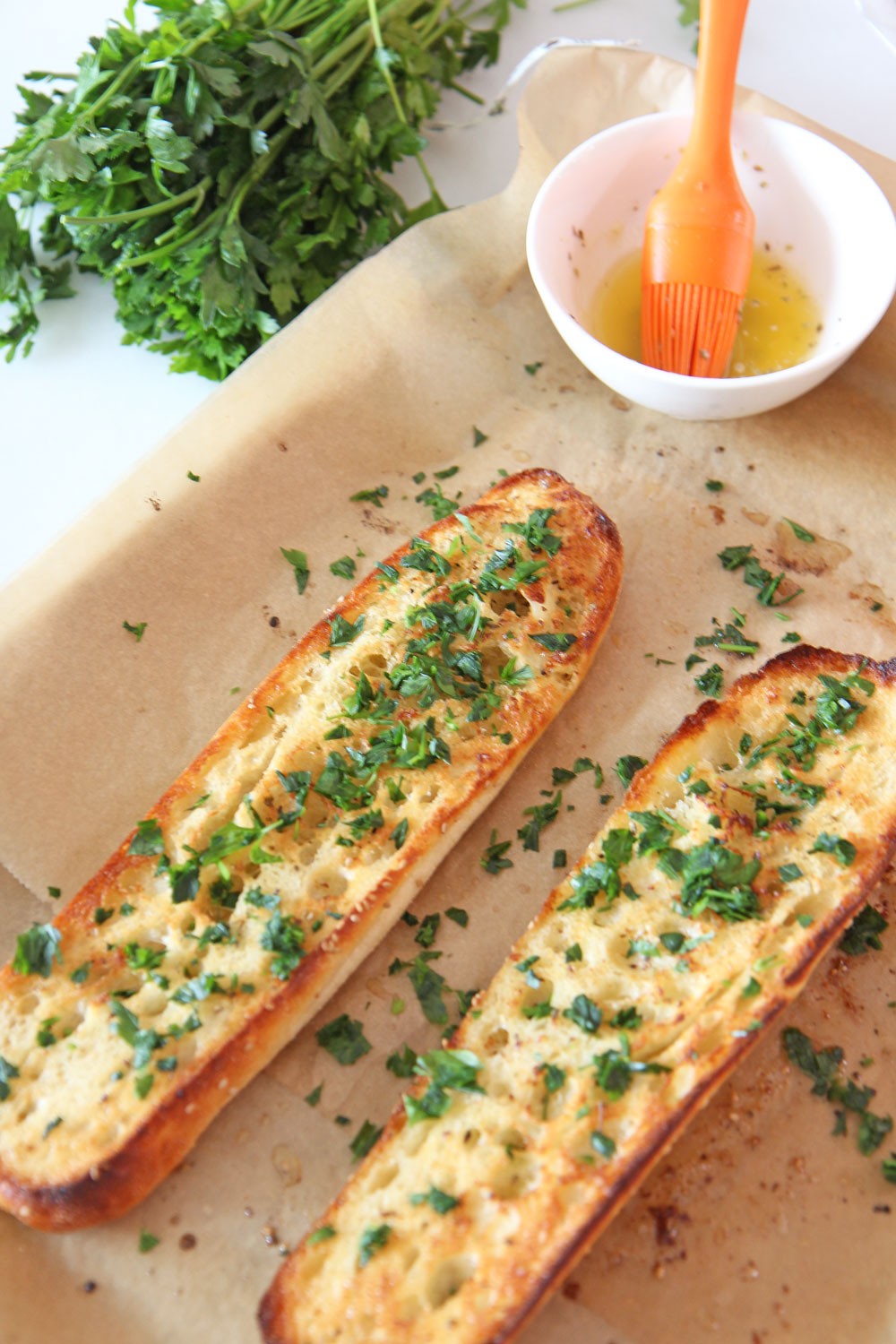 When life gets complicated I have a fun way to bring you back to peace. First, eat this whole garlic bread on the couch (watching
The Food Network
). Secondly, taking a deep breath in of gratitude and deep breath out releasing my doubts and negativity.  I hope this recipe celebrate you and brings you peace! Just the act of stopping in a stressful moment and as you take a breath declaring these intentions can calm you de-clutter life for a moment. My mom Pam use to say growing up deep breath to get your bearings. Hope this recipe brings you
happiness
and celebrates you!
Watch how to make this awesome sheet pan recipe: 
Old School 15 Minute Garlic Bread
Ingredients
1 loaf bread sliced in half (french bread or baguette)
1 stick unsalted butter (melted)
1 tablespoon garlic powder
1 teaspoon dried oregano
1 teaspoon salt
1 teaspoon pepper
1 handful fresh parsley (chopped)
Instructions
First, preheat oven to 350 degrees.

Now, mix together butter, oregano, garlic powder, salt,and pepper.

Next, brush butter all over both sides of the bread (also the crusts too).

Now, put in oven on top rack for 15 minutes. Make sure you watch so bread does not burn.

Finally, sprinkle with parsley and enjoy!
My Favorite Ways To Add More Gratitude In My Life: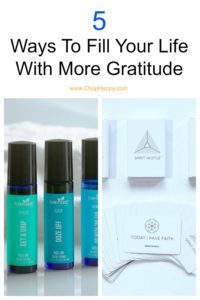 Totally Recommend This Food Processor:
Check Out This book! It changed my life and keeps me centered:
QUICK NO BAKE DESSERT  FOOD RECIPE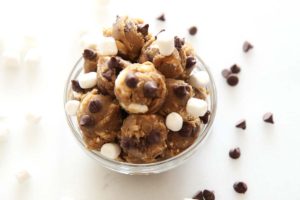 Your Dash Of Gratitude:
                                                                                                                                   
ANY QUESTIONS OR COMMENTS? COMMENT BELOW 🙂
With a grateful heart and an amazing tummy – Jay
(Visited 1,707 times, 1 visits today)
Subscribe for tasty, free recipes!