Big fried rice comfort food hug in less time then the delivery person could show up!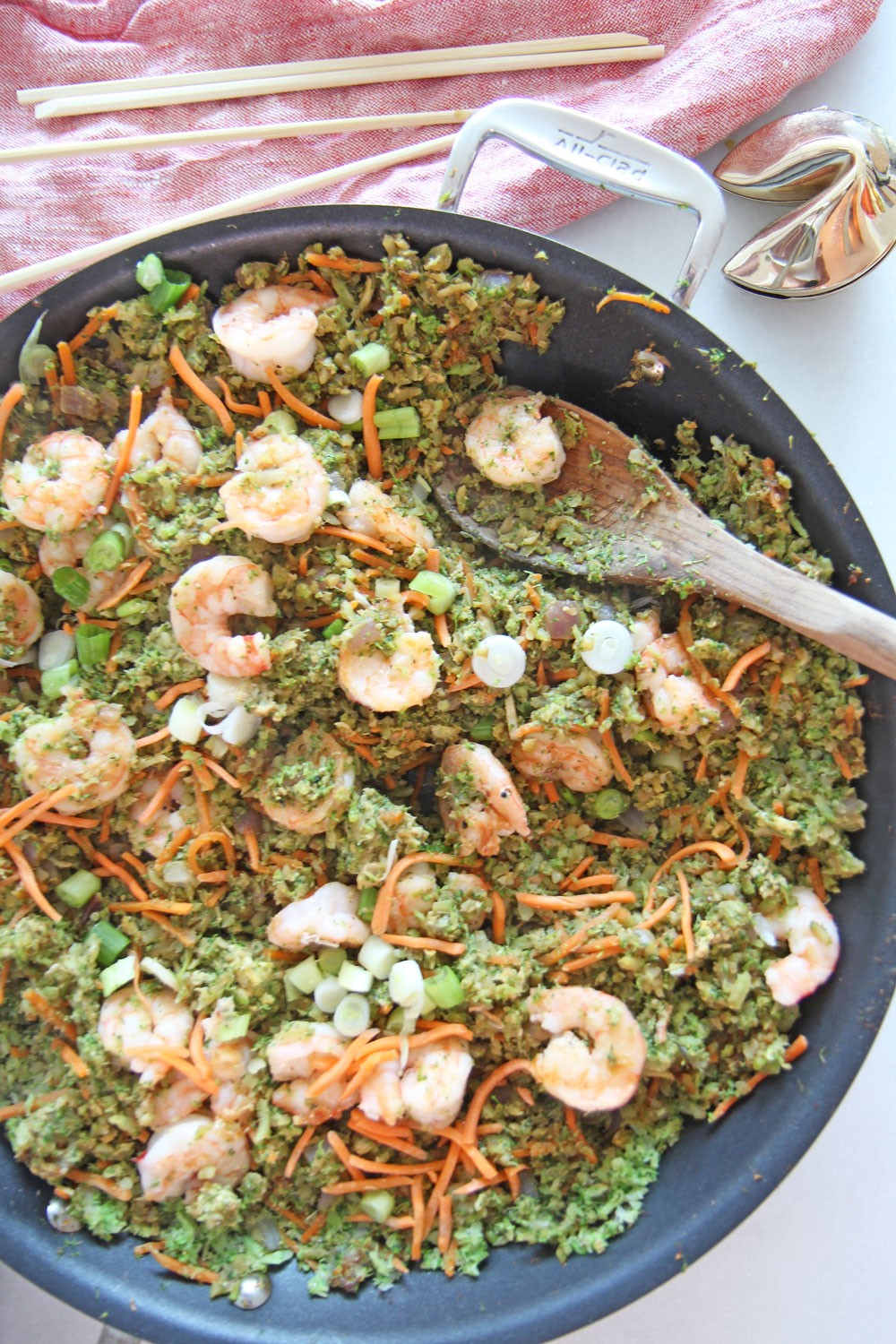 I love to find fun ways to celebrate the day. Especially when its a challenging day, adding a ray of sunshine is necessary. Here is a big bowl of happiness to help you decompress from the day and dream big tonight. Growing up, our Sunday dinners was always Chinese takeout. The rows of cartons on the table were like motivational food to get ready for a great week! They always made me so excited. Now I try to have my faves mid week so I remember to celebrate everyday not just rush to the weekend. This is a fabulous one pot dinner that is easier because no watching water boil. Cheers to recipes that inspire and celebrate you!
This Recipes Hack:
Get to eating faster! Substituting broccoli rice saves the 20 minutes of cooking regular rice.
Skip boiling and shocking in water (this keeps broccoli green). Use frozen broccoli because already comes boiled and blanched (check out this video)!
Watch how to make this awesome fried rice recipe: 
Shrimp and Broccoli Fried Rice
Ingredients
3 cups broccoli rice
1 cup carrots (shredded)
1 onion (chopped)
5 cloves garlic (sliced)
1 tablespoon ginger (grated)
2 eggs
1 teaspoon soy sauce
1 tablespoon salt
1 tablespoon pepper
2 tablespoons butter
2 tablespoons oil
4 scallions (chopped)
1 handful mint (chopped)
Stir Fry Sauce
1 tablespoon hoisin
3 tablespoons soy sauce
1 tablespoon rice wine vinegar
2 teaspoon Sriracha (more if like spicy)
Instructions
First, add butter and oil to a pan on medium heat. Add shrimp, 2 teaspoons salt, and pepper. Cook 2 minutes per side and then take out of the pan and set aside (see video above).

Now, add onions, garlic, ginger, salt, pepper, and butter. Saute for a minute.

Next, turn heat to high and add broccoli rice, carrots, and teaspoon salt. Mix for one minute.

Now, create a well in the middle of pan. Pour eggs and soy sauce in the middle (see video) and mix the eggs until scrambled.

Now, add all the sauce ingredients and shrimp to the pan. Mix with all the other ingredients for 30 seconds.

Finally, add scallions and mint and enjoy
My Favorite Ways To Add More Gratitude In My Life: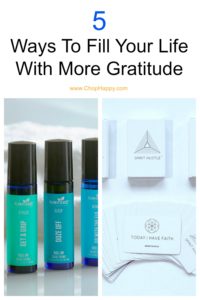 Totally Recommend This Food Processor:
Check Out This book! It changed my life and keeps me centered:
QUICK NO BAKE DESSERT  FOOD RECIPE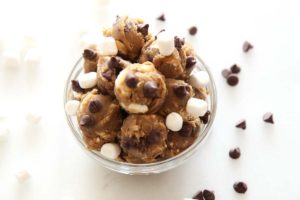 Your Dash Of Gratitude:
                                                                                                                                   
ANY QUESTIONS OR COMMENTS? COMMENT BELOW 🙂
With a grateful heart and an amazing tummy – Jay
(Visited 1,229 times, 1 visits today)
Subscribe for tasty, free recipes!