Super fast zoodles lo mein that is faster then takeout!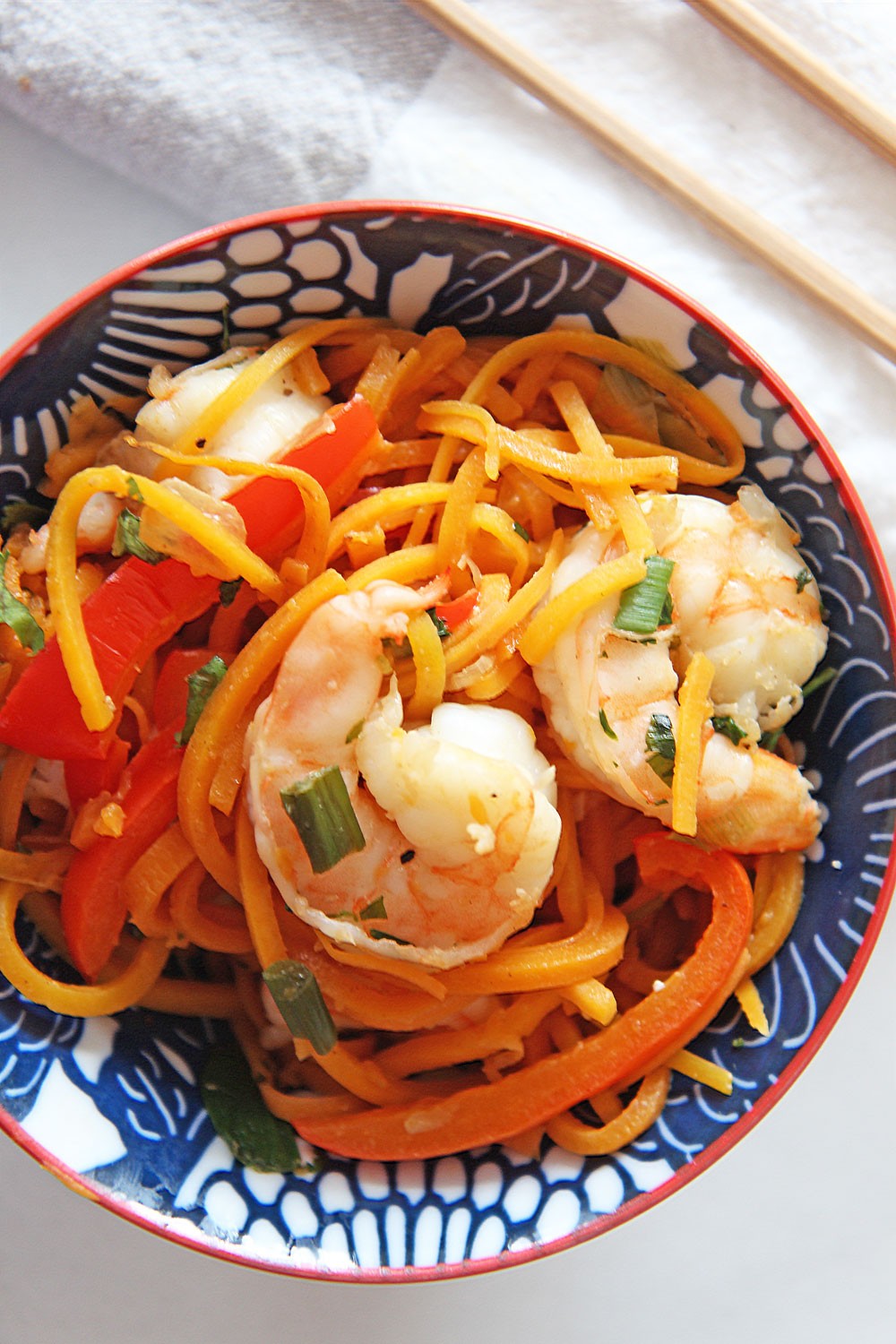 Some foods just give you happy food memories! For me, growing up, we would have Chinese takeout every Sunday. It was my families big Sunday dinner. Anytime I eat takeout I feel happy and remember the fun times at the dinner table. Me and Tom try to continue that tradition. Most of the time we take out but I have been on a mission to create my own recipes! What foods give you happy memories? When ever you are having a tough week or need some sunshine inspiration make those recipes. Its a delicious way to change your mood! Cheers to recipes that inspire and celebrate you!
This Recipes Hack (make it faster):
Zoodles cut the time in half! Not only are they healthy but no need to watch water boil, cook for 10 minutes, or drain! With zoodles you stir fry 1 minute and you are all set.
Watch how to make this awesome lo mein recipe: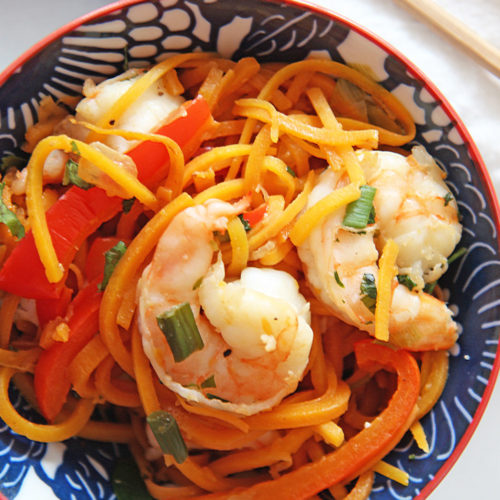 Shrimp Zoodles Lo Mein
Ingredients
1 1/2 pounds shrimp
2 tablespoons oil
1 onion (chopped)
4 cloves garlic
1 red pepper (sliced)
4 cups zoodles (butternut squash, carrot, zucchini)
3 scallions (chopped)
1 handful cilantro (chopped)
1 teaspoon salt
1/2 teaspoon pepper
Lo Mein Sauce
1 tablespoon soy sauce
1 tablespoon hoisin sauce
1 tablspoon rice wine vinegar
1 teaspoon Sriracha
Instructions
First, add shrimp, salt, pepper and oil to medium high pan. Cook for 1 minute per side and set aside.

Next, turn pan on high. Add onions, red peppers, garlic, zoodles, 1 teaspoon salt, and 1/2 teaspoon pepper. Stir for 30 seconds

Now, mix all the sauce ingredients and add to the zoodles.

Next, add the scallions and cilantro. Mix for 1 minute.

Finally, enjoy this easy takeout dinner!
My Favorite Ways To Add More Gratitude In My Life: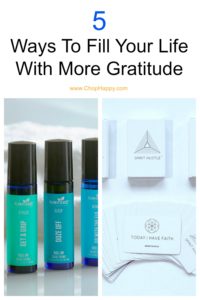 Totally Recommend This Food Processor:
Check Out This book! It changed my life and keeps me centered:
QUICK NO BAKE DESSERT  FOOD RECIPE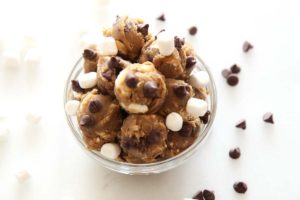 Your Dash Of Gratitude:
                                                                                                                                   
ANY QUESTIONS OR COMMENTS? COMMENT BELOW 🙂
With a grateful heart and an amazing tummy – Jay
(Visited 1,058 times, 1 visits today)
Subscribe for tasty, free recipes!