Wednesday night eggplant stir fry fast dinner idea!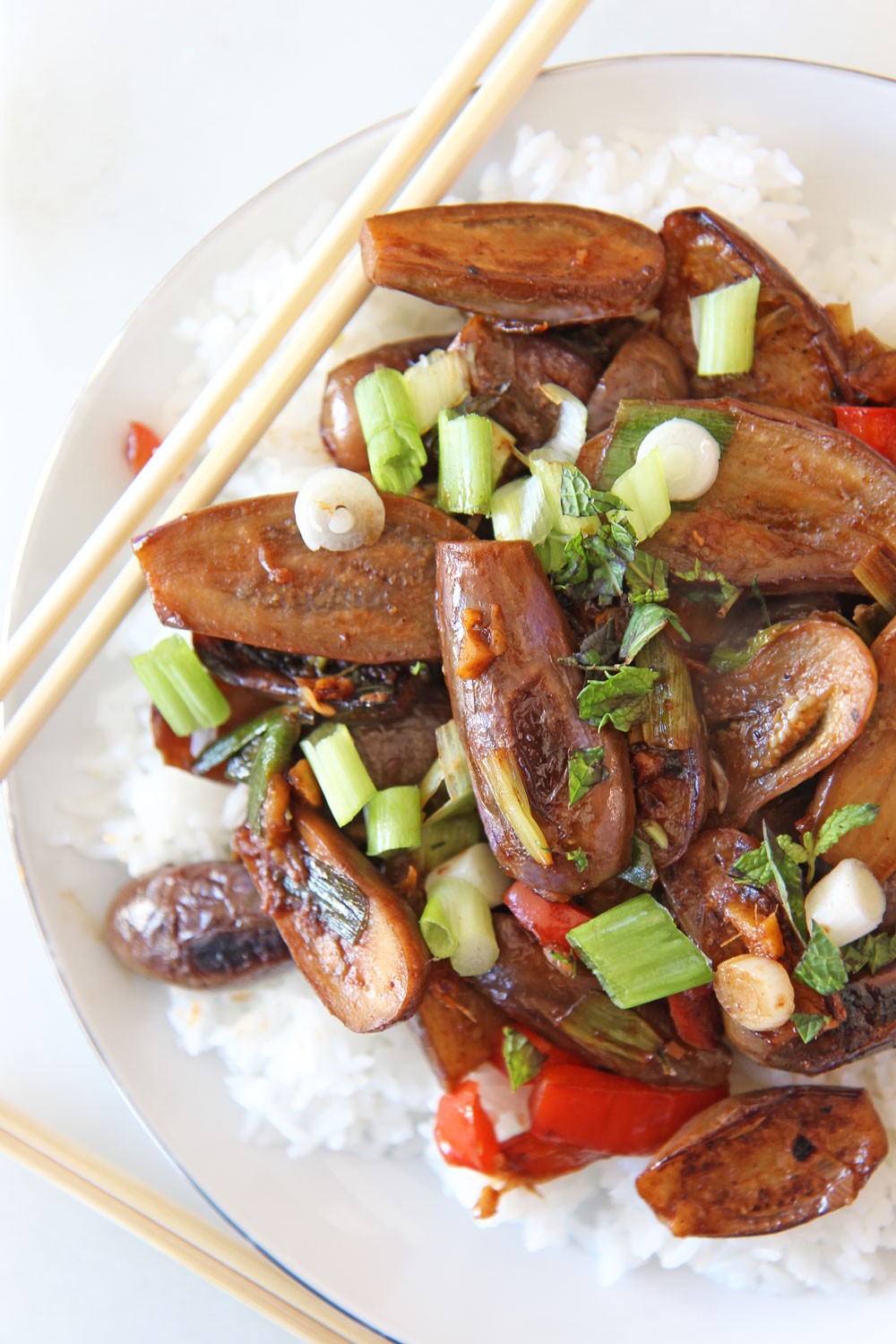 In life there is always time for a glimmer of hope and peace, even if just for a moment. Find even a few minutes to decompress and align your mind. Living in busy NYC I have become the master of 15 minute zen out times. In a taxi, while waiting on line at a store, and even while cooking. My favorite way to carve out time is by making really quick dinners so that I have extra time later for myself. This week spend sometime figuring out what you do in the day that can be a moment to yourself. Comment below and lets help each other make our day more peaceful.
This recipe is dedicated to me and Tom's Sunday night take out place in NYC
Pinch Chinese
. Growing up Chinese food was always tradition in my family! So I wanted to make a homemade version for us to have together too! Cheers to recipes that inspire and celebrate you!
Watch how to make this awesome stir fry recipe: 
Quick Eggplant Stir Fry
Ingredients
1 pound Chinese eggplant (cut in half or chunks)
2 tablespoons oil
1 teaspoon salt and pepper
1 red pepper (chopped)
1 teaspoon ginger (grated)
3 cloves garlic (chopped)
3 scallions (chopped)
1/2 lime (juice)
1 handful mint or cilantro (chopped)
Stir Fry Sauce
1 teaspoon Sriracha
2 teaspoons soy sauce
1 tablespoon hoisin sauce
1 teaspoon honey
Instructions
First, (on medium high heat) add 1 tablespoon oil, salt, pepper, and eggplant to a wok or large pan.

Now, stir and cook for 3 minutes until the eggplant turns brown.

Next, add an additional tablespoon oil, red peppers, scallion, garlic, and ginger. Stir and cook for 1 minute.

Now, add all the stir fry sauce ingredients and mix for 30 seconds. Then add lime juice and mint.

Finally, enjoy over rice or great meal prep lunch for the week.
My Favorite Ways To Add More Gratitude In My Life: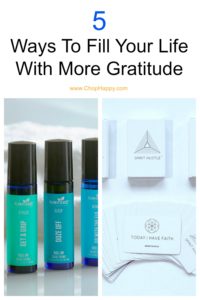 Totally Recommend This Food Processor:
Check Out This book! It changed my life and keeps me centered:
QUICK NO BAKE DESSERT  FOOD RECIPE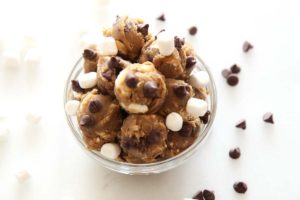 Your Dash Of Gratitude:
                                                                                                                                   
ANY QUESTIONS OR COMMENTS? COMMENT BELOW 🙂
With a grateful heart and an amazing tummy – Jay
(Visited 1,528 times, 1 visits today)
Subscribe for tasty, free recipes!