This decadent creamy and spicy chicken salad is so easy it gives you more time to relax. Grab two fluffy pieces of bread and lets have a sandwich party for dinner.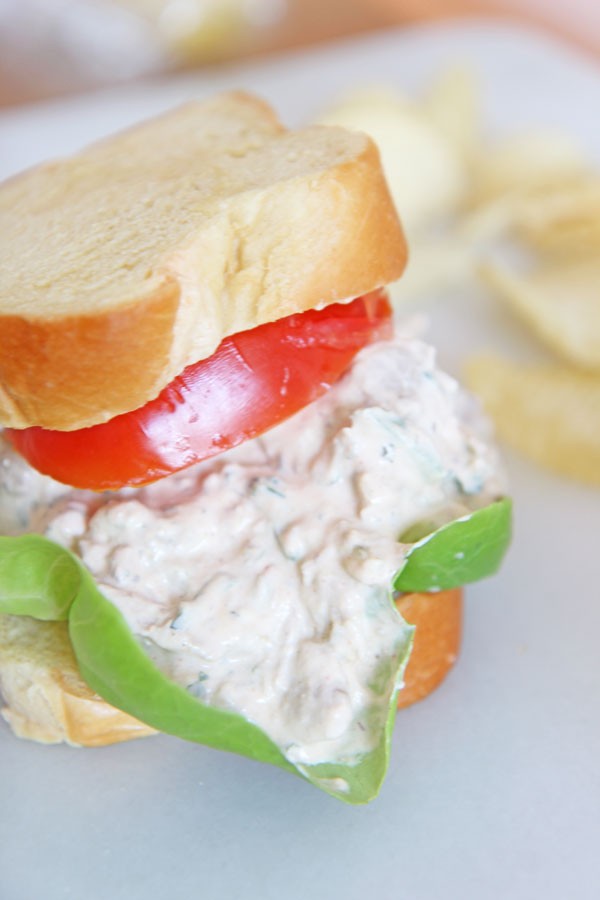 Sometimes life can get complicated but dinner can be a great way to simplify life. Start with some help from the store. I use store bought rotisserie chicken to avoid having to cook anything.  Now as you stir the ingredients, think of one way to to simplify your life (make it your goal for the week). Finally, use the extra time you saved (by making this instead of something complicated) to decompress, celebrate you, and zen out.
I hope this recipe makes you a super star in the kitchen and carve out some extra time for you to do things to center yourself. Comment below what you would do with extra time if dinner was made for you? Happy Cooking!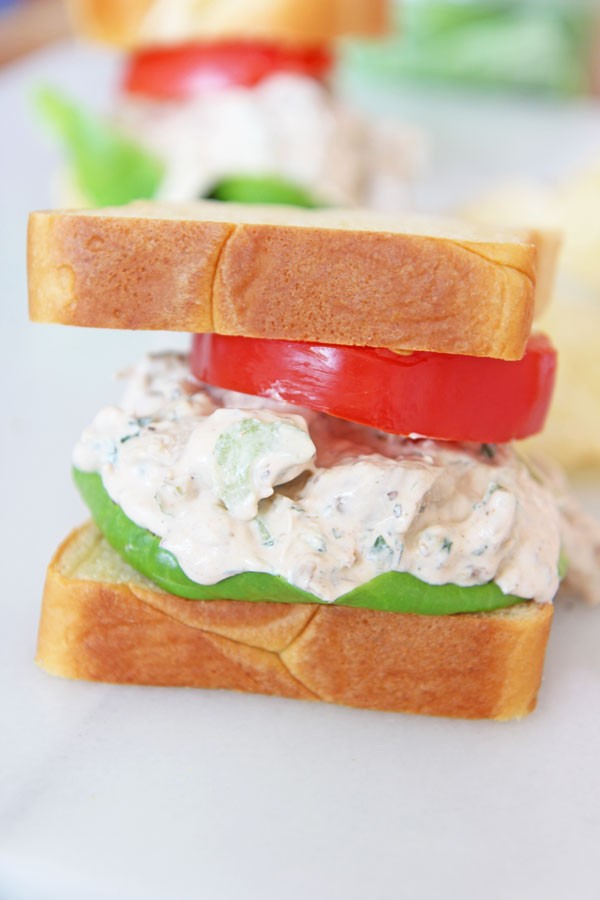 Watch how to make this awesome sandwich: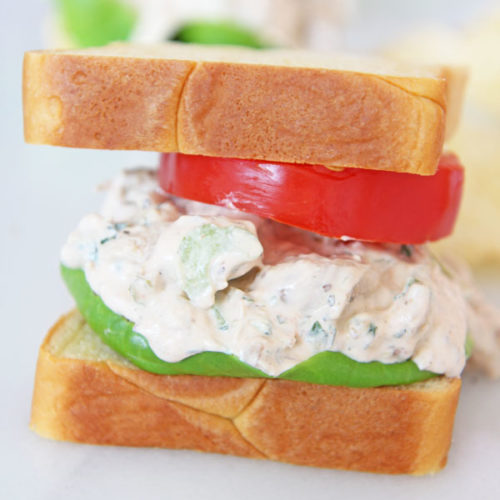 The Best Buffalo Chicken Salad Recipe
Ingredients
1 rotisserie chicken (shredded)
1/4 cup hot sauce
1/2 cup Greek yogurt
1/4 cup sour cream
1/2 lemon (juice)
1 teaspoon salt
1 teaspoon pepper
1 handful mint
1/4 cup blue cheese
3 celery stalks (chopped)
Sandwich Ingredients
4 slices tomato
4 lettuce leaves
4 tablespoons Greek yogurt
Instructions
First, mix hot sauce, sour cream, yogurt, lemon juice, salt, pepper, and mint.

Next, mix blue cheese and celery to the bowl.

Now, fold in the chicken to combine.

Finally place on bread with tomato, Greek yogurt, and lettuces. Enjoy!
Check Out This book! It changed my life and keeps me centered:
QUICK NO BAKE DESSERT  FOOD RECIPE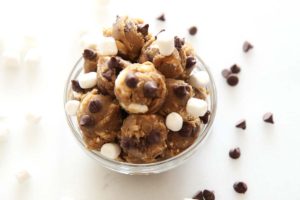 Your Dash Of Gratitude:
                                                                                                                                   
ANY QUESTIONS OR COMMENTS? COMMENT BELOW 🙂
With a grateful heart and an amazing tummy – Jay
(Visited 1,232 times, 1 visits today)
Subscribe for tasty, free recipes!