Saucy, spicy and sweet chili poured all over a hot dog hugged by a fluffy bun is treat yourself awesome!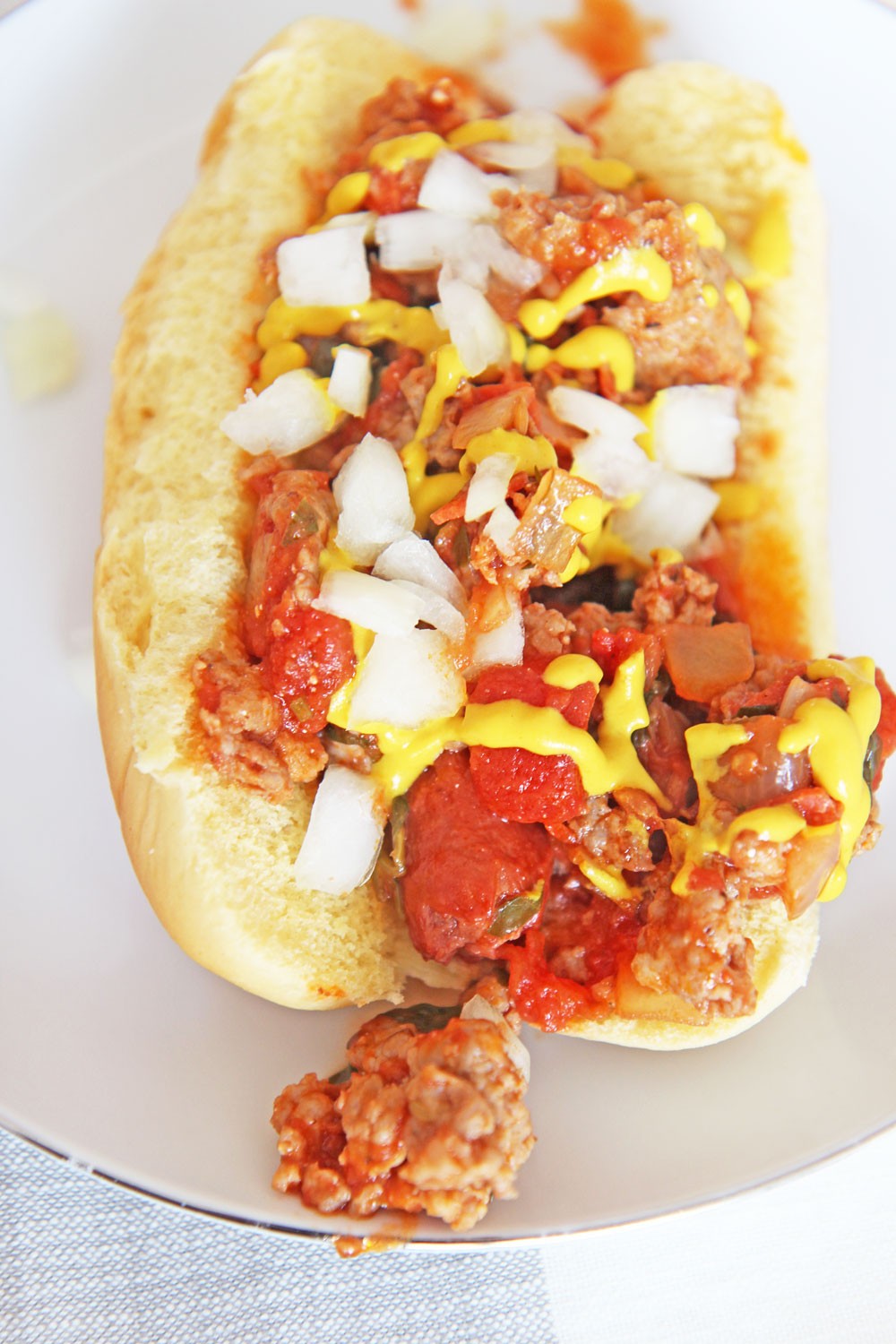 It is time to reward yourself for being awesome! Sometimes simple things make the best reward. We wait to long for a big occasion, promotion, or birthday to celebrate us. Making it through Monday, going to the gym, and working extra hours are all great reasons to celebrate you working hard.  This juicy saucy chili dog is your trophy of fabulous. Make it a goal to randomly celebrate you just because as much as possible and your life will be even brighter. Happy Cooking and cheers to you!
Watch how to make this awesome hot dog:
The Best Chili Hot Dog
Ingredients
30 Minute Chili Ingredients:
3 tablespoons extra virgin olive oil
1 pound sweet Italian sausage (out of casing)
1 pound spicy Italian sausage (out of casing)
1/2 cup pepperoni (chopped)
1 onion (chopped)
1 tablespoon oregano
1 tablespoon red pepper flakes
1 garlic cloves (chopped)
1 28 oz can crushed tomatoes
1/2 cup water
1 handful parsley (chopped)
10 basil leaves (chopped)
Hot Dog Ingredients:
4 hot dogs
4 buns
4 tablesoons mustard
1/2 cup chopped onions
Instructions
30 Minute Chili Recipe:
First, turn pot on high and add extra virgin olive oil, and the sausages. Break up sausages (with spoon or potato masher) and spread at bottom of pot.

Now, leave sausage alone (no stirring) for 3 minutes.

Next, put the sausage to the side of the pan and add the onions, garlic, oregano, pepperoni and red pepper flakes. Cook and stir 30 seconds.

Now, add crushed tomatoes, water, basil, and parsley. Let sit on low heat for 20 minutes.

Set aside to pour on juicy hot dog.
Chili Dog Assembly:
First, grill or pan fry hot dog to cook.

Next, place on soft bun and pour chili on top.

Finally, drizzle mustard and onions on top and cheers to you!
My Fave Pot To Cook With:
Check Out This book! It changed my life and keeps me centered:
QUICK NO BAKE DESSERT  FOOD RECIPE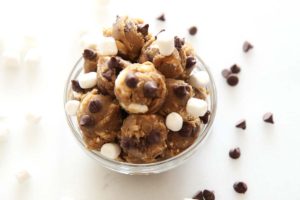 Your Dash Of Gratitude:
                                                                                                                                   
ANY QUESTIONS OR COMMENTS? COMMENT BELOW 🙂
With a grateful heart and an amazing tummy – Jay
(Visited 1,276 times, 1 visits today)
Subscribe for tasty, free recipes!