Creamy, butter, perfect scrambled eggs shining like the sun rise in the morning!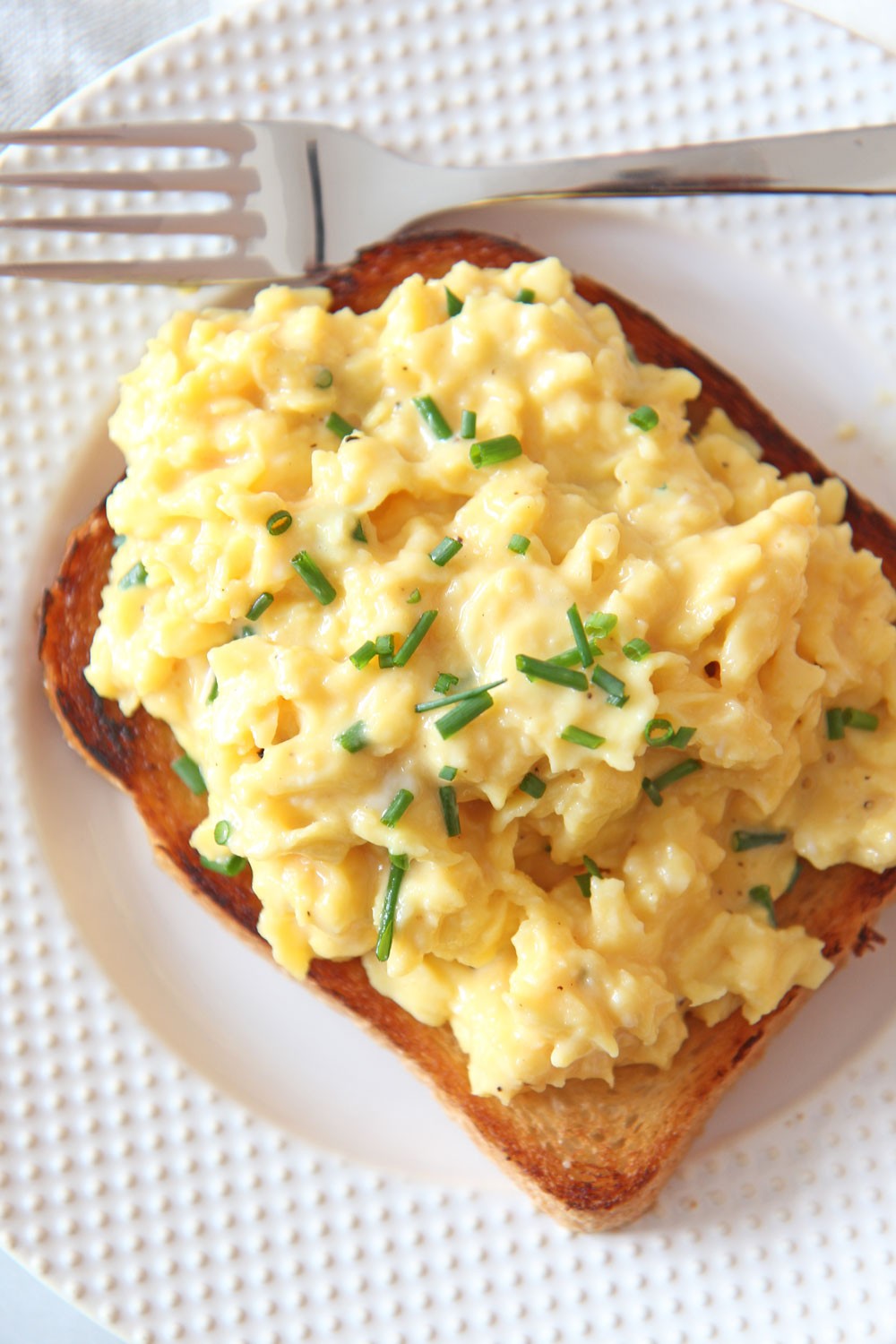 Sometimes a simple plate of food makes me the happiest! We complicate life so easily. Trying to find joy in simplifying daily tasks can lead to soo much happiness. Taking a moment for yourself with a meal that has very few dances can be just what a busy life needs. Scrambled eggs make me so happy and are so easy to make. There is very little effort and simple steps to perfection! Even after a long day the kitchen can be your happy place. Your creative studio. Also the place you zen out and treat yourself. Hope this recipe makes you smile!
Growing up my mom Pam would have birthday breakfast for all of us. I always choose bagel and lox. My mom always choose eggs and bacon. Now when I eat scrambled eggs I think of how excited she would be for us to make her food for once. Cheers to recipes that celebrate you and make life happier!
Watch how to make this awesome egg recipe: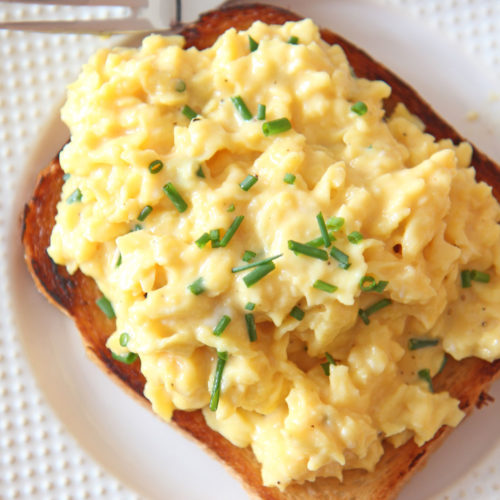 How to Make Creamy Scrambled Eggs
Ingredients
6 eggs (3 eggs per person)
3 tablespoons butter
1 teaspoon sour cream
1 teaspoon salt
1 teaspoon pepper
2 tablespoons chives (chopped)
Instructions
First, beat eggs and pour into a pan on medium low with 2 tablespoons butter (No salt or pepper yet because it will hinder them becoming super creamy).

Next, mix gently for for 2-3 minutes until you get wet curds (almost ready but still wet).

Now, turn off the heat and add 1 tablespoon butter, sour cream, salt, pepper, and chive. Mix to combine.

Finally mix to combine and enjoy!
Totally Recommend This Food Processor:
Check Out This book! It changed my life and keeps me centered:
QUICK NO BAKE DESSERT  FOOD RECIPE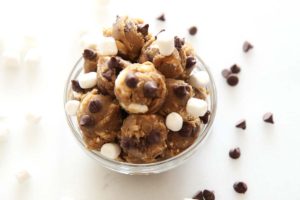 Your Dash Of Gratitude:
                                                                                                                                   
ANY QUESTIONS OR COMMENTS? COMMENT BELOW 🙂
With a grateful heart and an amazing tummy – Jay
(Visited 10,842 times, 1 visits today)
Subscribe for tasty, free recipes!