This is a 30 second tip on how to roast perfect vegetables. If you learn one fun thing about roasting, this is it. I can't tell you how many times I have roasted soggy veggies until I learned this simple trick. (I have also burned a lot of things too, but that's another blog post lol!)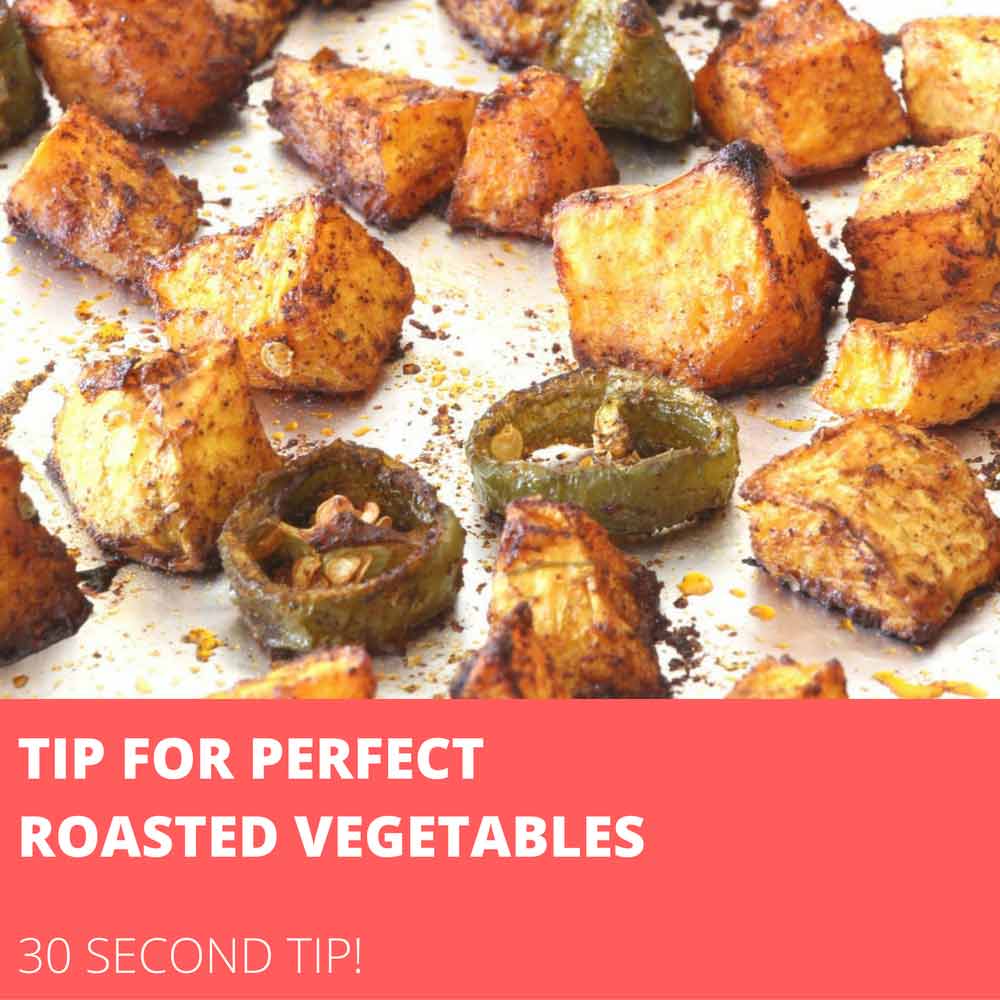 Here are my two fave roasted recipes you can try this tip with:
Roasted Chili Butternut Squash – a drop and heat recipe with a secret ingredient
Crispy Sage Roasted Potatoes – a "crispy on the outside – creamy in the middle" recipe
I SO have your back and promise to help make you love cooking.  
Try this out and comment below with any questions. Together we will roast perfect vegetables to go as a side for our bacon lol!
---
Let me know if these tips help you out. 🙂
With a grateful heart – Jay
---
(Visited 395 times, 1 visits today)
Subscribe for tasty, free recipes!