Juicy plump gloriously happy shrimp done in 8 minutes!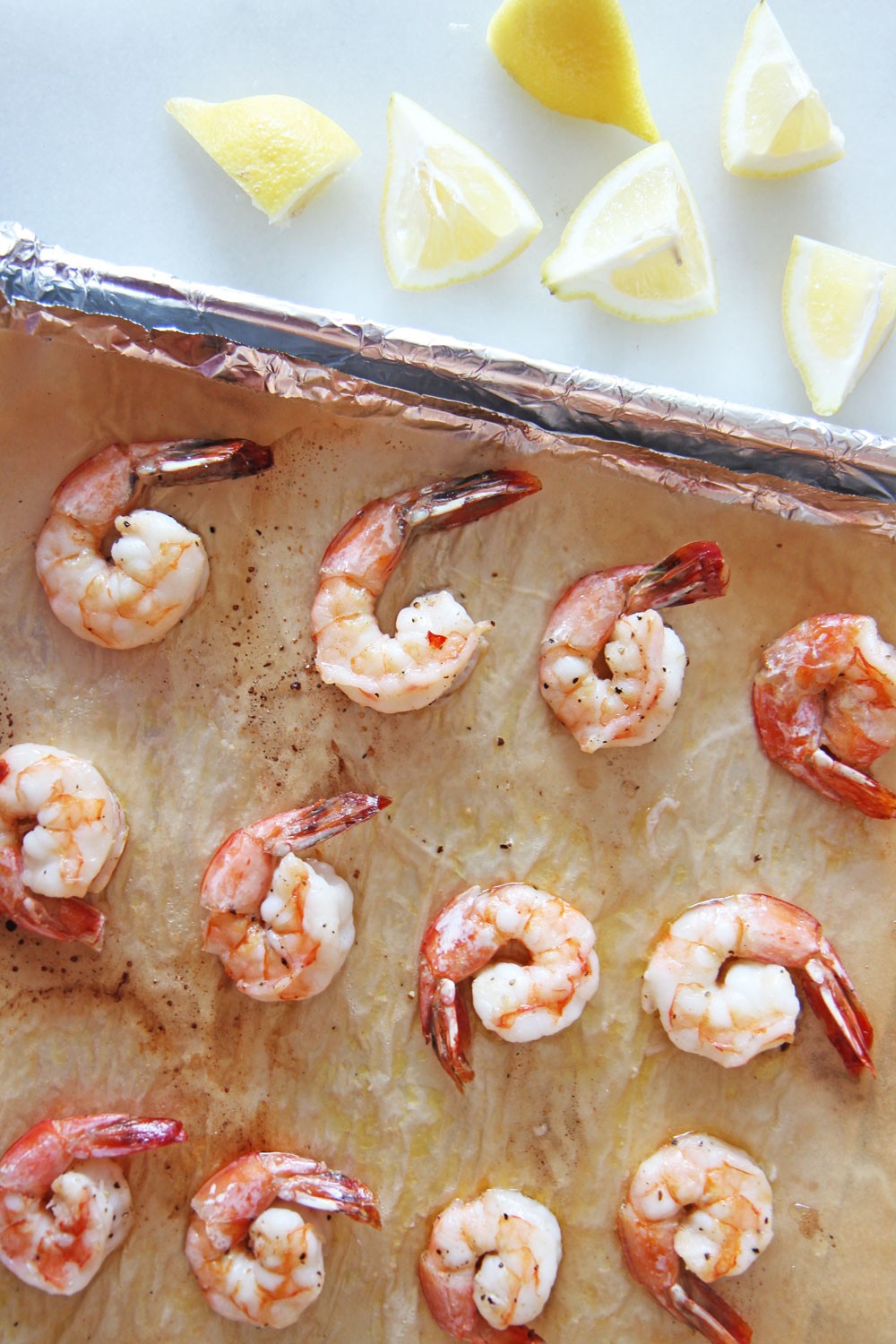 Cook what makes you joyful and gives you more free time. Even when your busy it is super important to carve out time for you! Little time savers add up to extra time to do what you love. This  recipe (was inspired by Ina Garten's Roasted Shrimp recipe) is so easy and creates space for you to do fun things! I hope you have the best dinner and get to do something awesome with your extra free time! I hope this recipe brings you joy and helps to celebrate you!
Watch how to make this awesome recipe: 
How to Make 8 Minute Sheet Pan Shrimp
Ingredients
1 pound shrimp (peeled and deveined)
3 tablespoons extra virgin olive oil
1 teaspoon salt
1 teaspoon pepper
1 teaspoon garlic powder
Instructions
First, add all ingredients to a sheet pan, mix and spread out (this helps roast and not steam).

Next, in a preheated oven, cook for 8 minutes.

Finally, eat as shrimp cocktail, in a salad, or in pasta!
My Fave Sheet Pans Because of the Handles:
Check Out This book! It changed my life and keeps me centered:
QUICK NO BAKE DESSERT  FOOD RECIPE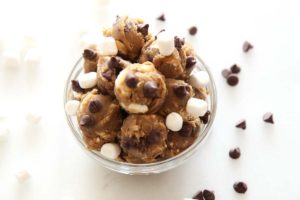 Your Dash Of Gratitude:
                                                                                                                                   
ANY QUESTIONS OR COMMENTS? COMMENT BELOW 🙂
With a grateful heart and an amazing tummy – Jay
(Visited 1,481 times, 1 visits today)
Subscribe for tasty, free recipes!