This hack for making broccoli rice makes life sooo much easier!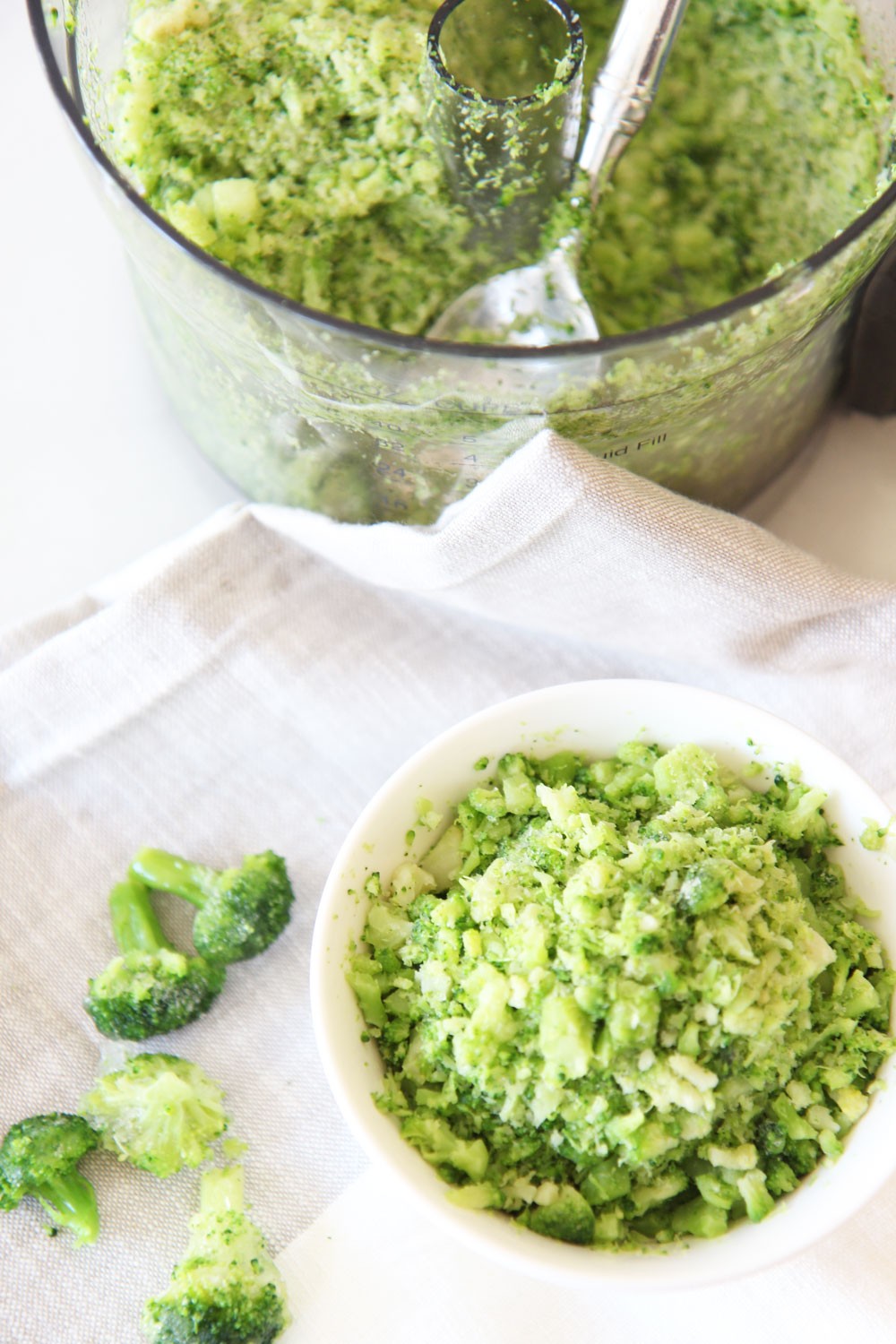 This hack makes me so happy! When life gets busy, fun solutions make life fabulous! One of my favorite veggies is broccoli. I love the sweet hearty flavor. I also love fried rice but I don't want to watch water boil after work. Broccoli rice is an amazing dinner hero because it takes 30 seconds and dinner is ready super fast. I hope this hack makes dinner less stressful for you and makes you smile! Cheers to recipes that inspire and celebrate you!
This Recipes Hack (Use Frozen Broccoli):
Skip boiling and shocking in water (this keeps broccoli green). Frozen broccoli already comes this way (see video)!
Watch how to make this awesome broccoli rice recipe: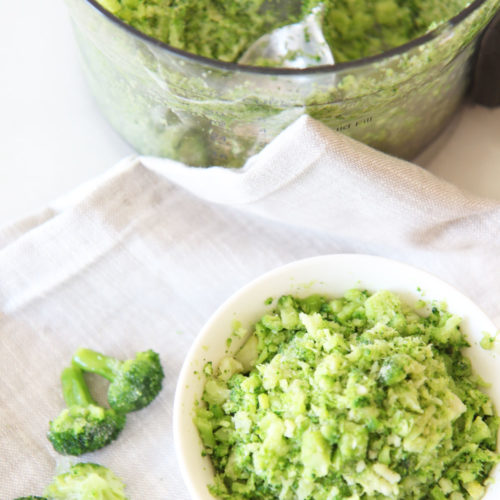 How to Make Broccoli Rice
Ingredients
1 (16 oz) frozen broccoli
Instructions
First, place frozen broccoli in food processor.

Next, pulse to break up for about a minute until the broccoli looks like rice.

Finally, use in fried rice, as a side, or anytime you would use rice.
My Favorite Ways To Add More Gratitude In My Life: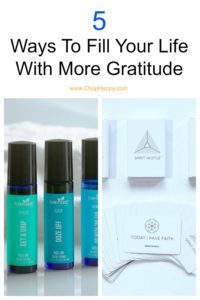 Totally Recommend This Food Processor:
Check Out This book! It changed my life and keeps me centered:
QUICK NO BAKE DESSERT  FOOD RECIPE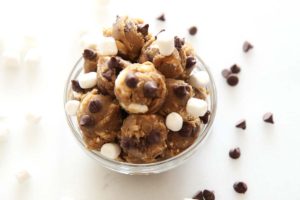 Your Dash Of Gratitude:
                                                                                                                                   
ANY QUESTIONS OR COMMENTS? COMMENT BELOW 🙂
With a grateful heart and an amazing tummy – Jay
(Visited 791 times, 1 visits today)
Subscribe for tasty, free recipes!