No bake candy cane cookie dough recipe with a Christmas flare. Hi my name is Jason and I am dessert challenged. I burn cake before I even turn the oven on lol. This cookie dough recipe is a no bake dream come true.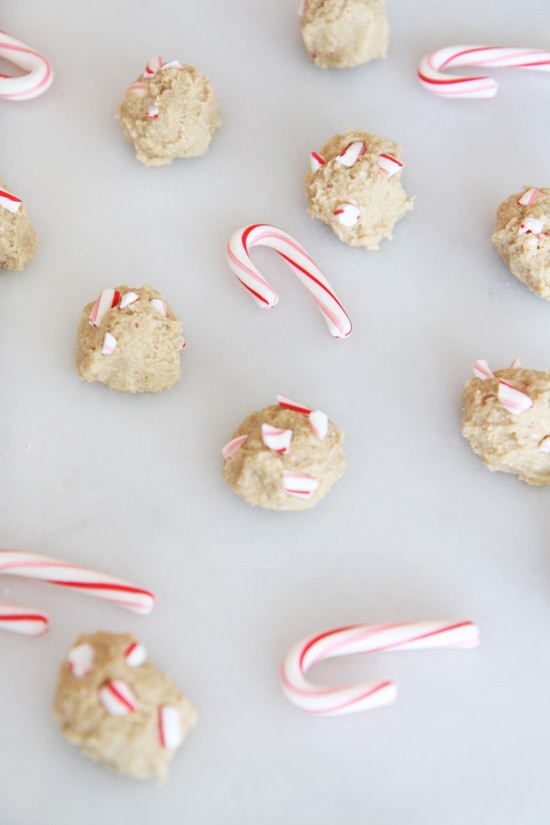 I have made many versions of this easy cookie dough. I have made this for friends in the Hampton's on a rainy day movie night, for my cousin Mindy's kid when she visited us in NYC, and whenever I am asked to make dessert (which is almost never lol).
If I can make this and everyone likes it so can you! No need to turn of the fire alarm. Grab a glass of wine and stir to yummy perfection!
I hope you love this candy cane cookie dough recipe and that it makes your comfort food world and Christmas smile with tasty yums!
For more easy, happy comfort food recipes, check out our Pinterest Page
Happy eating, and I am always so grateful to cook with you!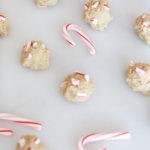 Print Recipe
Candy Cane Cookie Dough Recipe
This is a no bake, make ahead, easy dessert. This is perfect for cookie exchange or just as a fun dessert at your holiday party.
Prep Time5 mins
Cook Time5 mins
Total Time10 mins
Ingredients
2 sticks unsalted butter (at room temperature)
1 cup almond flour
1 1/2 cups brown sugar
1 tsp vanilla extract
1 tsp salt
2 tbsp heavy cream (or milk)
3 large candy canes (crushed)
Instructions
First, add all the ingredients to a bowl, except the candy canes.

Next, mix all the ingredients until they are fully combined. It should look like cookie dough. This takes approximately a minute or two.

Finally, add the candy canes and mix to combine.

Eat out of the bowl, roll into cookie dough balls, or dip into melted chocolate for an awesome no bake dessert.

NOTE: I recommend you refrigerate for 20 minutes if not eating from bowl.
CHECK OUT THIS NO BAKE S'MORES COOKIE DOUGH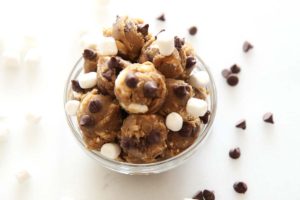 Your Dash Of Gratitude:

ANY QUESTIONS OR COMMENTS? COMMENT BELOW 🙂
With a grateful heart and an amazing tummy – Jay
(Visited 1,039 times, 1 visits today)
Subscribe for tasty, free recipes!