Learn these super easy techniques that can make a non-cook into an all star with little effort! These fun tips, tricks and recipes will elevate your cooking game and you'll uncover amazing flavor secrets. I love these tips! In fact – one of them got me to top 10 in a Rachael Ray contest!
… but the best reward is the smiles and cheers I get from my friends and family 🙂  Check out these techniques yourself – so we can cheers to flavor fun!
---
Flavor Enhancers City 🙂
Sexy Roasted Garlic – Magical Breadcrumbs – True Hollywood Story: Ginger
These awesome ingredients will make your recipes so good your taste buds will cry for more lol! Check out how these ingredients can be used in dishes as a flavor enhancer with super simple steps. I'm excited for you to add these to your cooking tool belt. Let me know how it goes! 🙂
Click on images for the recipes.
---
Secret Ricotta Recipe That Will Make Your Italian Dishes Flavor-Tastic 🙂

This secret garlicky, herbaceous, cheesy and salty mixture got me to the top ten on Rachael Ray's Next Cook Book Author in 2014. Now you can use it to win your family and friends' praise as "Best Cook".
First – check out how how easy and yummy this recipe is – and then below I've linked some recipes where you can use this amazing cheesy masterpiece.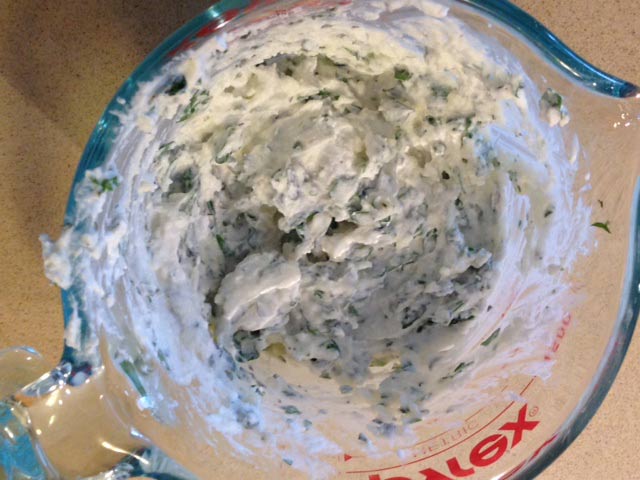 Click on image for the recipe.
Here are some fun recipes you can use with "Italian Glue" …
Puff Pastry Calzone – Best Baked Meatballs Ever – Magical Frozen Ravioli Lasagna
Click on images for the recipes.
---
Garlicky Blue Cheese – Dip, Sauce and Dressing All in One 🙂

"Crazy Lick Your Spoon" Blue Cheese Dressing
Picture a Blue Cheese Dressing that is tangy and cheesy with a fresh dill flavor running throughout. This is sure to make you never go back to bottled dressings. The secret is Greek yogurt and other fun ingredients. This can be a topping on a hot dog (Crunchy Blue Cheese Chorizo Dogs), be used as salad dressing, or be a potato chips dip-tastic! Give it a try and find out how the awesome ingredients make it so special!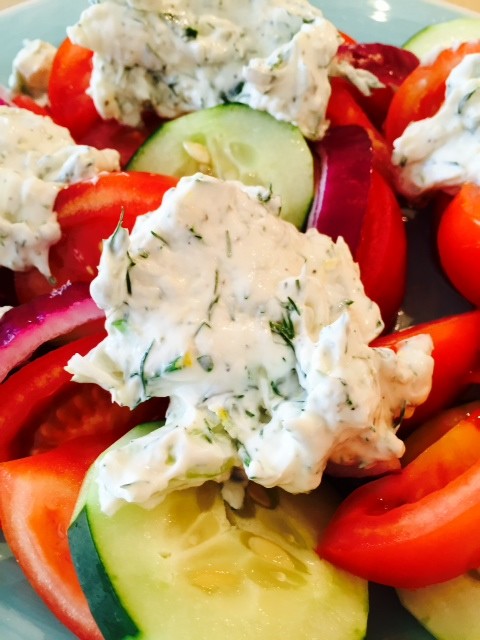 Click on image for the recipe.
---
Let me know which technique you like the most!  I am curious what flavor tips you have … please share them in the comments section. Cheers to flavor fun! 🙂
With A Grateful Heart And A Flavor Yum Tummy – Jay
(Visited 323 times, 1 visits today)
Subscribe for tasty, free recipes!