I am so lucky to celebrate both Christmas and Hanukkah so gifts for foodies is right up my alley. That means more presents! Tom and my Mom always ask what can they get me. They have come up with some awesome gifts. Below are my fave gifts I have gotten or have given to others for the holidays. Send me pictures of you with these gifts! I will post it on my Chop Happy Instagram Stories!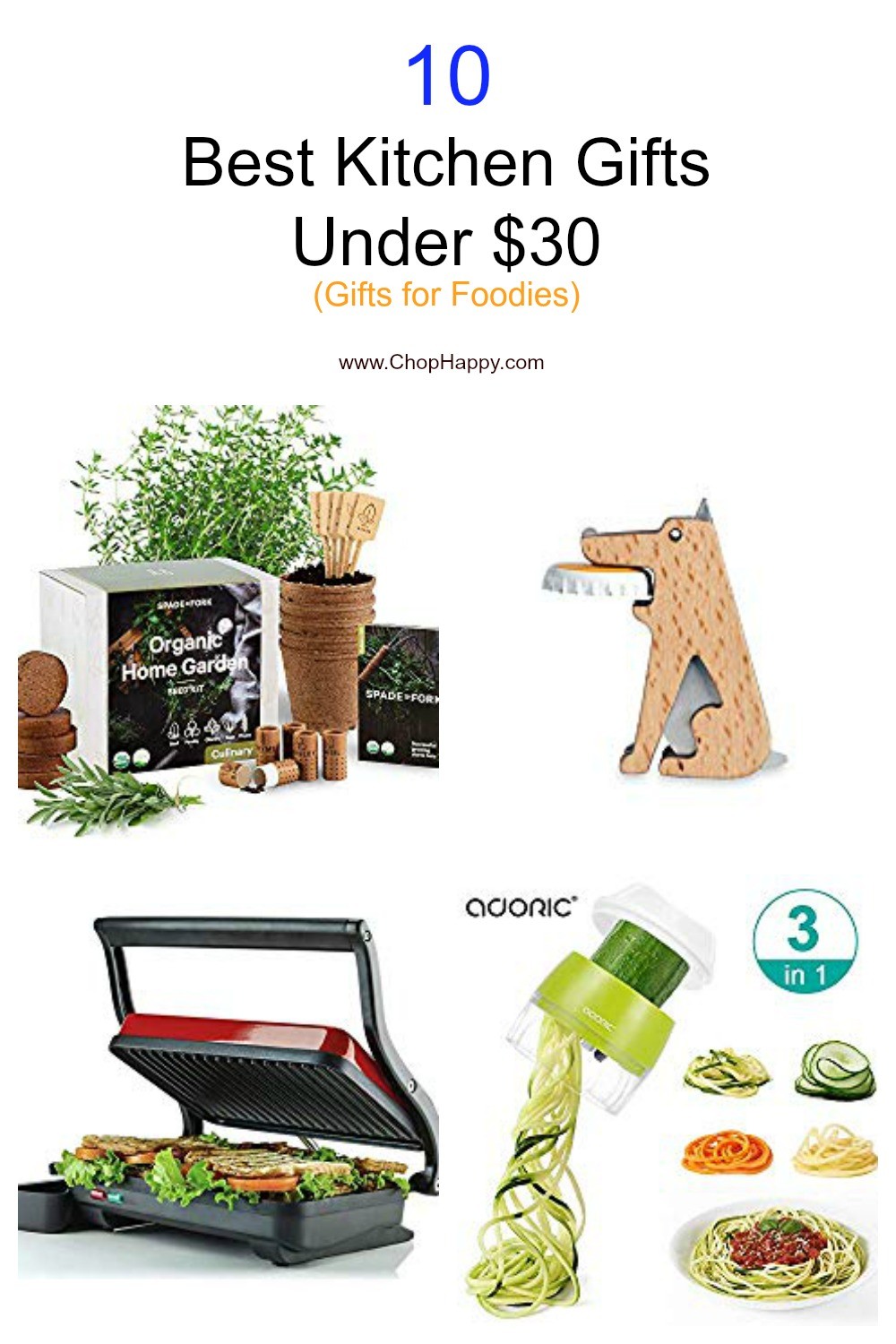 1) Digital Food Thermometer
Not only does it look cool to use the digital thermometer but so helpful! You never need to guess when chicken, turkey or pork is done. Take the temperature and eat away! Check it out! 
2. Easy Veggie Spiralizer (small so does not clutter kitchen)
I love Zoodles! Not only are they healthy but save so much time! No more 10 minutes of boiling water and watching the noodles cook because you drop in sauce and cooks in seconds. Check it out!
3) Automatic Pan Stirrer
Set it for how many times and speed of stir and dinner is made so easy. Check it out! 
4) Indoor Herb Garden
Fresh herbs make all the difference and is like giving flowers to the foodie you love. This is an awesome gift for friends living in apartments or cold climates!  Check this out!
5. Fetch Bottle Opener
Fun bottle opener to make you smile while you cook! Open that beer for braised short ribs or just to cheers while you cook with a loved one! Check it out! 
6. Full Cooking Tool Set
This is a great deal. All the tools a foodie could want under $30. Check this out!
7) Electric Panini Press
Burgers, steaks grilled cheese oh my! This is my fave kitchen tool because it is a mini grill with less clean up I actually got a panini press for the holidays last year. Check it out! 
8. Apple Slicer or Steak Fry Maker
This is really for apples but I use a russet potato and make sheet pan steak fries. Also when making apple sauce this makes life so much easier. Fun stocking stuffer or birthday surprise. Check it out!
9) No More Chopping With This Wonder Machine
This is the happy salsa maker or dont cry for me onion chopper. So easy to chop veggies. The best part is it all goes in the dish washer so easy clean up. I love using this because it saves so much time. Check it out! 
10. The Perfect Pot To Roast Meaty Perfection
This is so helpful for apples, potatoes, and pears. Quick easy and does all the work for you! Check it out! 
BONUS RECIPE: I CANT BELIEVE ITS A VEGGIE BURGER!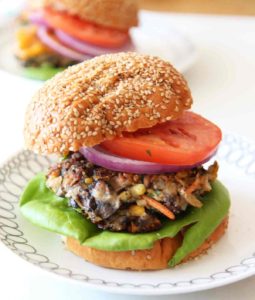 May every recipe be magical and have so much fun. Any  recipes you dont see here or comfort food questions comment below. I am sooo grateful to cook with you! Happy Cooking and any game day questions comment below! Happy eating and make all your recipe dreams come true!
I am so Grateful for you and thankful to get to cook with you! Any questions about this recipe or any others feel free to comment below. May every day be happy comfort food day!
With a grateful heart – Jay
My Favorite way to add a little more gratitude to my life: 
(Visited 869 times, 1 visits today)
Subscribe for tasty, free recipes!