The best holiday sides always include a creamy cheesy green bean casserole in my house. This version has some hacks for less clean up and less steps.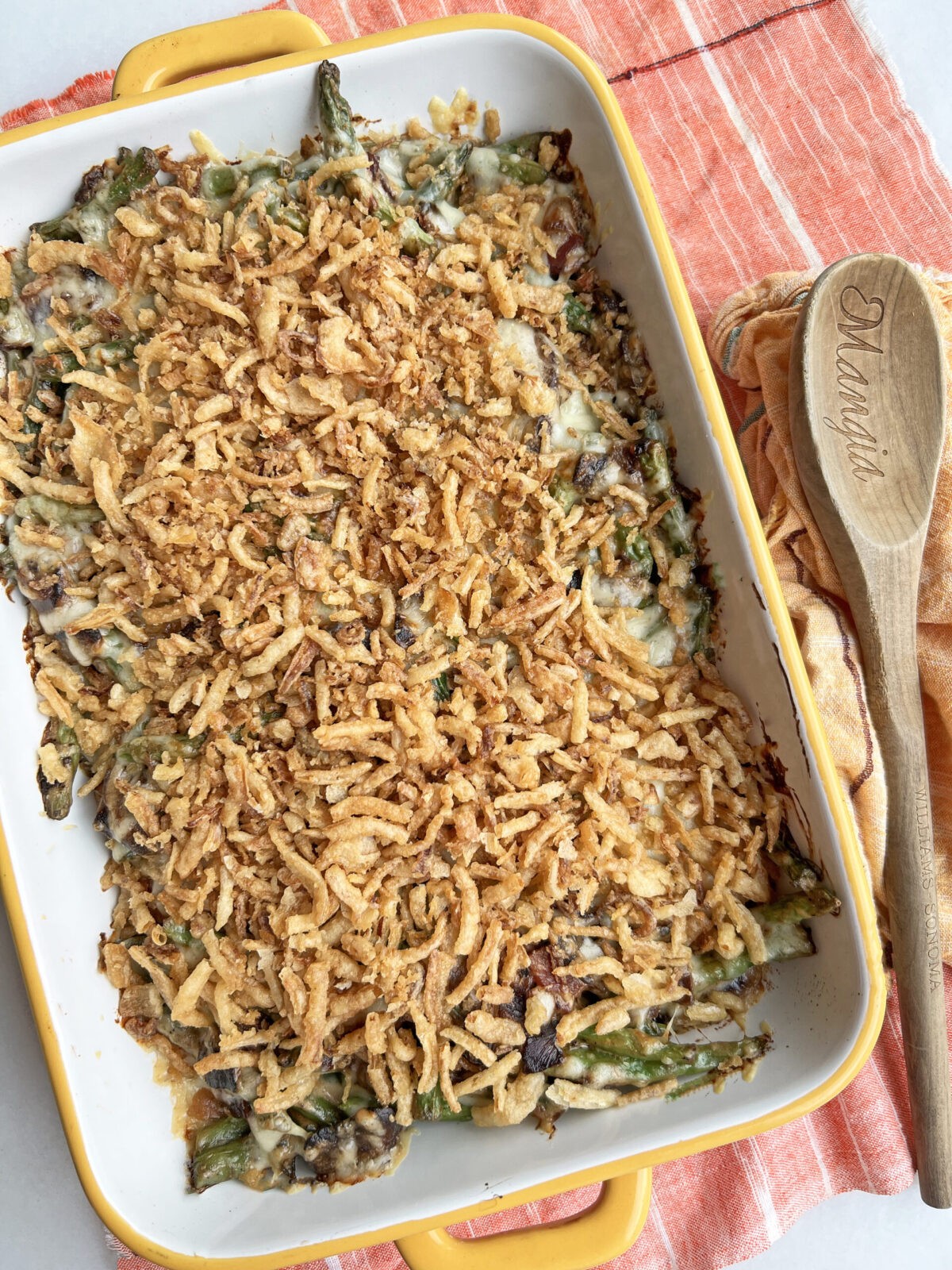 Tips to Amazing Green Bean Casserole:
1. Instead of boiling the green beans first or using canned green beans do this hack. Just chop and sauce with the onions and garlic. This will give a crisper crunchy bite to the veggies and you will not have to do extra steps or clean more pots.
2. Add a layer of cheese on top of the green bean casserole so that it adds a layer between the creamy veggies and crunchy onions. This will keep the onions from getting soggy.
3. Do Not Like Green Beans, No Problem. Use brussels sprouts, asparagus, or even pasta.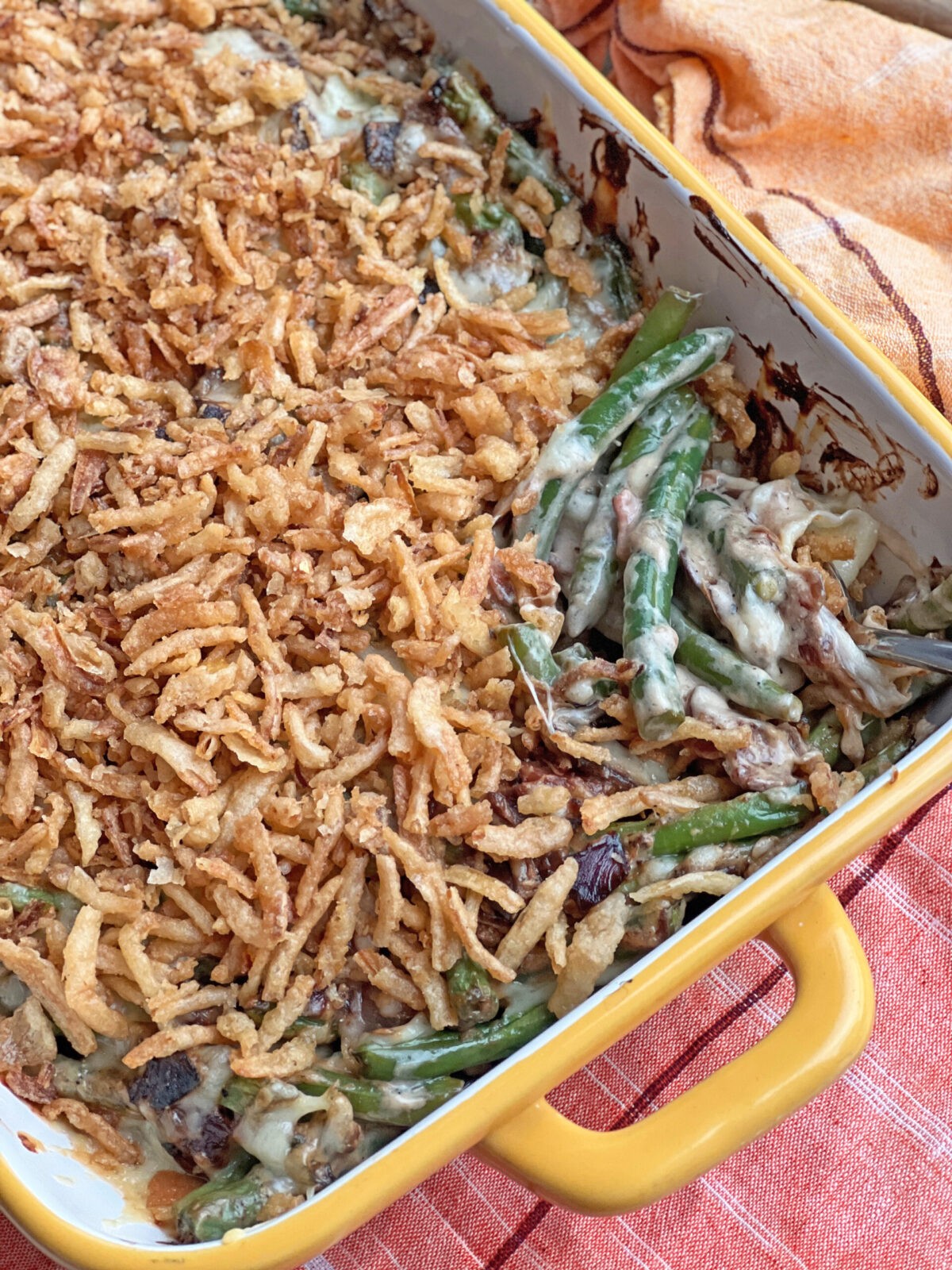 When my family talks veggies on Thanksgiving or any family meal we mean creamy bacon filled veggies. No steamed veggies for the Goldsteins! Sometimes its nice to treat yourself and indulge. You work hard and holidays are a celebration for you. Extra cream and extra cheese is always a comfort food hug. This recipe is great because there is no boiling and shocking there green beans in cold water. You save the step and the extra pots to clean, The green beans actually taste better when stir fried with onions because they don't taste mushy. Hope this makes you smile and happy!
This is the perfect quick dinner that says to your family you love them and celebrate them! Cooking can be your happy place at the end of a long day just for you! While cooking dance in the kitchen, say what you are grateful for, and count your blessings! Happy Cooking!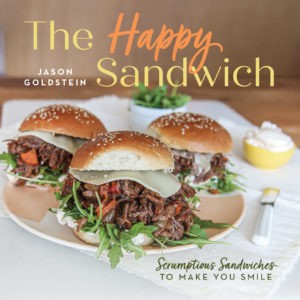 The Best Green Bean Casserole
Ingredients
2 pounds green beans (cut in half)
4 ounces pancetta (chopped)
3 tablespoons butter
3 cloves garlic (chopped)
1 red onion (chopped)
8 ounces baby Bella mushrooms
1 teaspoon salt
1 teaspoon pepper
1/4 teaspoon red pepper flakes
1 can cream of mushroom
4 tablespoons sour cream
1 cup gruyere cheese
1 can fried onions
Instructions
First, place the pancetta in a medium pan (medium heat) with teaspoon olive oil. Cook until crispy and then take out of pan.

Next, add butter, onions, mushrooms, salt, pepper, red pepper flakes to the pan with the pancetta oil. Stir and cook for 5 minutes. Then add garlic and green beans and cook 2 extra minutes.

Now, pour the veggie mixture in a casserole dish and mix in the can of cream of mushroom and sour cream.

Next, sprinkle the top with gruyere cheese and bake on middle rack at 375 for 25 minutes.

Finally, sprinkle fried onions on top and bake 5 more minutes. Enjoy!
Easy Recipes For The Holidays:
Any question comment below or email! I love helping change the recipe!
(Visited 363 times, 1 visits today)
Subscribe for tasty, free recipes!