This S'mores cheesecake is an easy topping for my fellow non-bakers and is sponsored by the amazing Carniege Deli.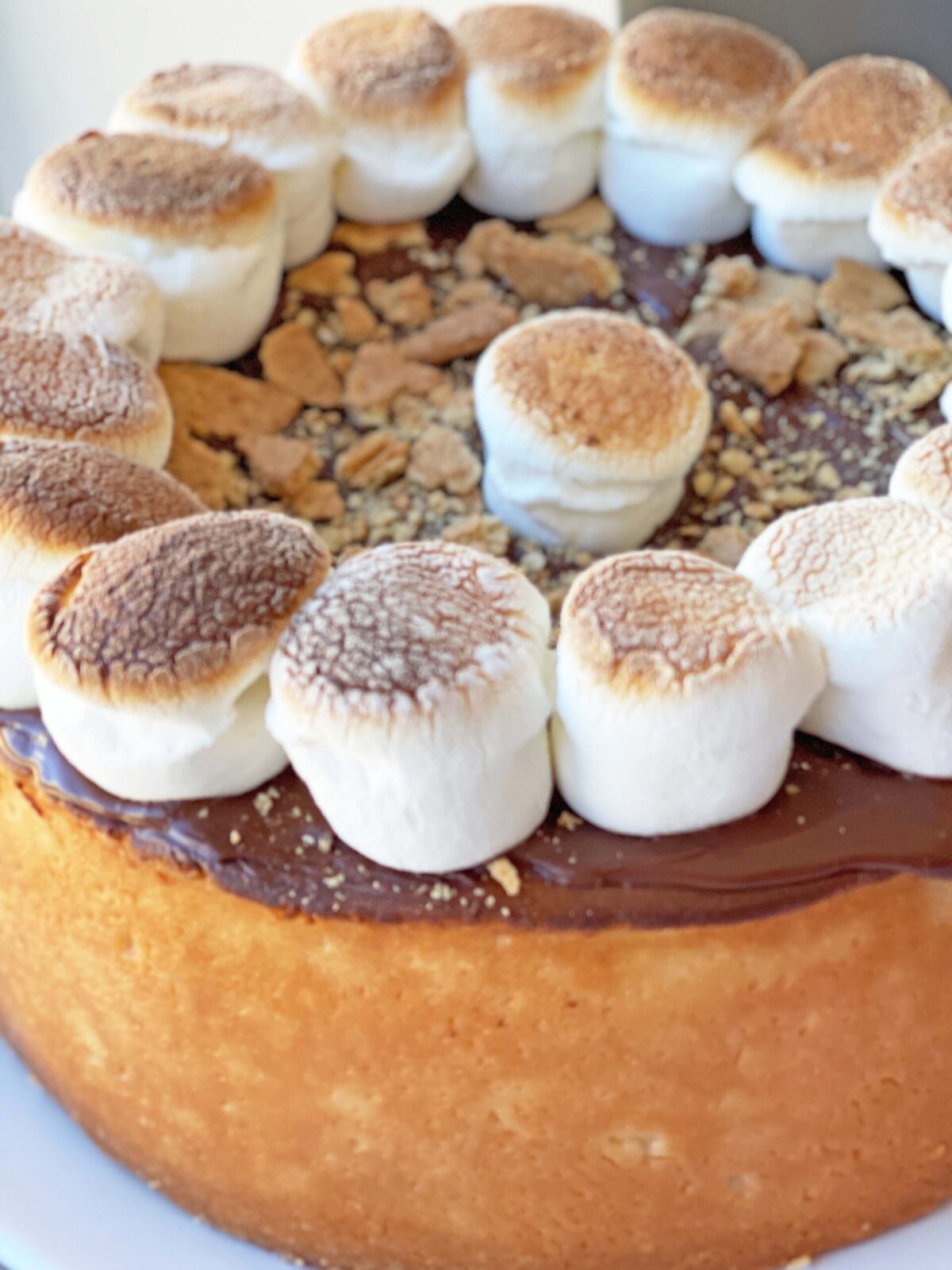 If you live in NYC you know the best cheesecake is from 
Carnegie Deli
! Since I am a non-baker I am going to use their creamy cheesecake perfection and make a s'mores topper recipe to make it my own.
Carnegie Deli
is named for their original location across from Carnegie Hall, where you could get sandwiches larger than your face sandwich, you can now order
online
and have it delivered right to your doorstep.
I was so excited when they asked me to be a brand ambassador. I truly love all their food. The
knishes
are butter mashed potato love, the
cookies
are amazing, and the cheesecake is true NYC authentic. Here is my favorite sandwich I ordered at the deli: a Pastrami on Rye with Russian dressing. Hope this brings back awesome NYC foodie memories too! Happy Cooking and hope you love the Jewish grilled cheese recipe as much as I did.
For The Amazing Jewish Comfort Food From Carnegie Deli: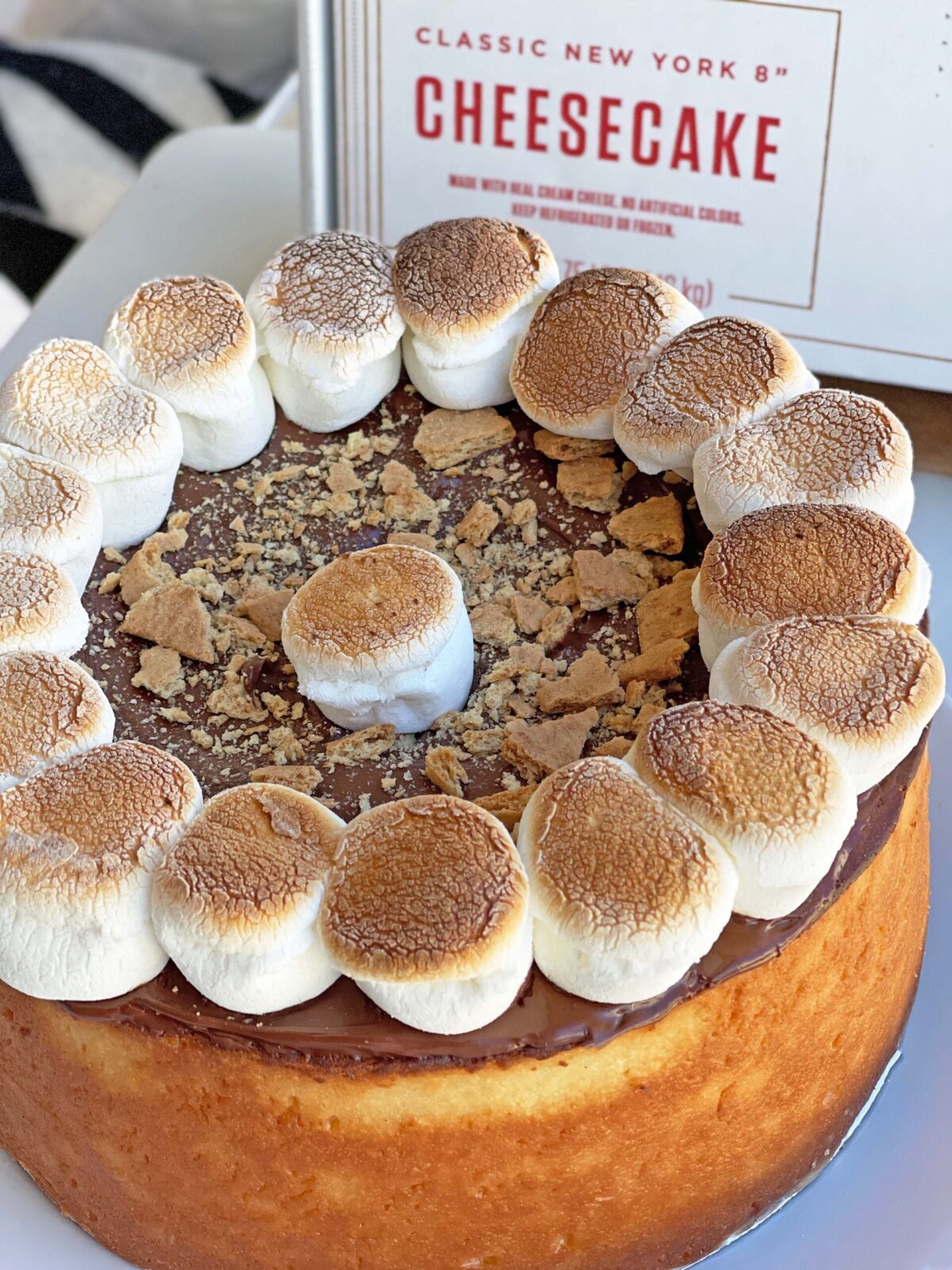 Happy Cooking and hope this makes your dinner easier!
Hope you love this recipe and I am always grateful for you! Happy Cooking!
The Ultimate Tips For Non-Bakers:
First of all buy a cake or cheesecake and mix up a fun topping.
Also, buy a store bought cake with frosting and sprinkle seasonal sprinkles on it to make it fun and festive!
Make no bake desserts that are easy and fun: click here for recipes.
Finally, get The Famous Carnegie Deli Cheesecake Online: (Use Code: Chop10 for 10%): Click Here
Here is a great nonstick pan I recommend: Click Here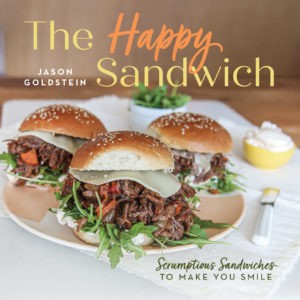 Get The Famous Carnegie Deli Pastrami:
S'mores Cheesecake Topping Recipe
Ingredients
1 cheesecake
1 cup bittersweet chocolate
15 large marshmallows
2 graham cracker (crushed)
1 cheesecake
Instructions
Preheat oven to broil.

First, place the chocolate in the microwave (in a microwave safe bowl) for 30 seconds at a time and mix until melted.

Next, pour the melted chocolate on top of the cheesecake and smear around to cover the top.

Now, crush the graham crackers ontop the chocolate.

Next, arrange marshmallows on top in a fun design (see picture for what I did).

Finally, place on the sheetpan under the broiler till toasts the top of the marshmallows. Check at 1 minute mark and then every 30 seconds so marshmallows dont burn!

Cheers to recipes that are easy and celebrate you!
Great Healthy Articles:
Any question comment below or email! I love helping change the recipe!
(Visited 86 times, 1 visits today)
Subscribe for tasty, free recipes!