This is 15 minutes from start to finish tostadas dinner glory! Use the time saved to do something awesome for yourself!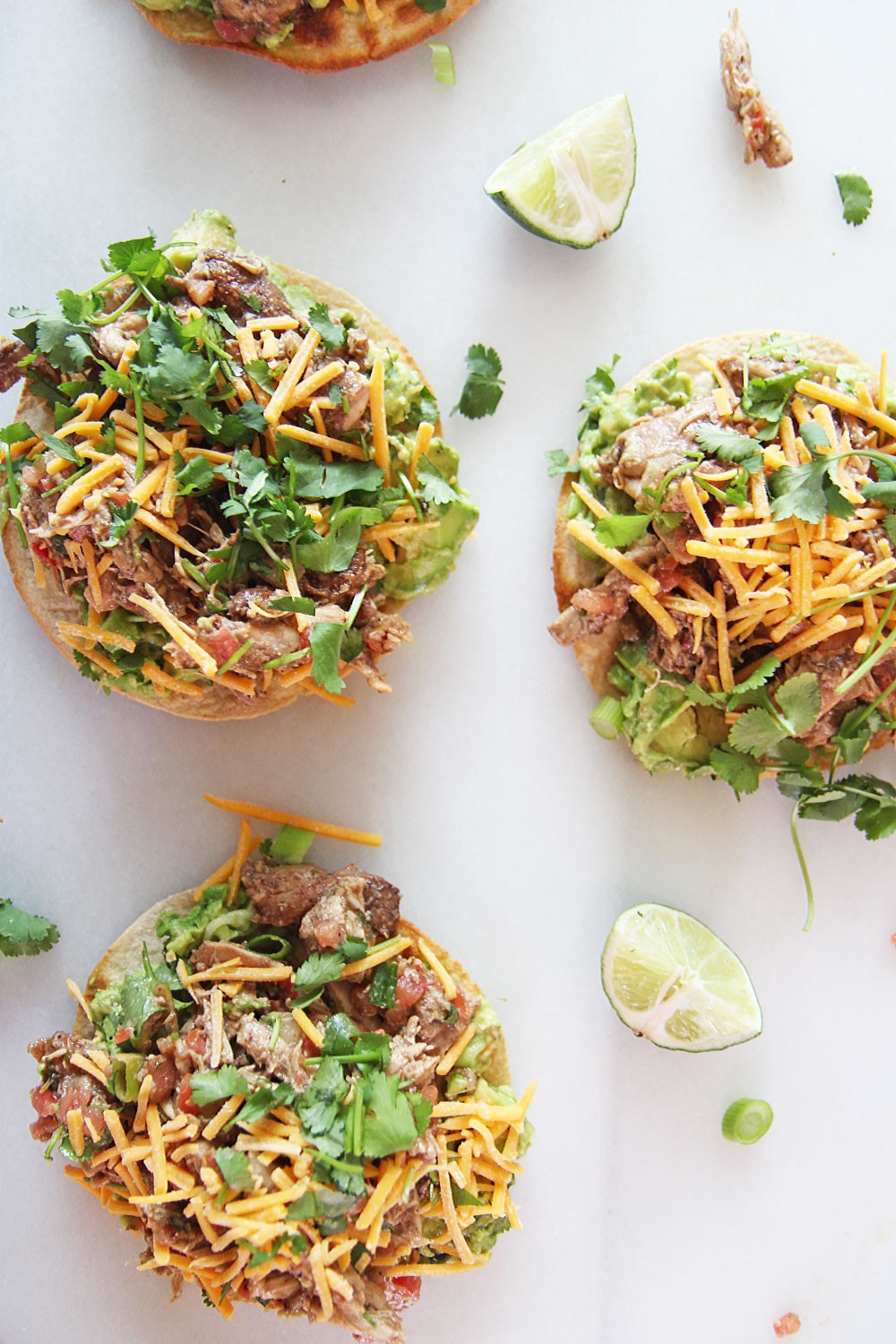 This is my go to dinner when I need a few extra minutes to just be in the moment. I am sure you are on the go all day long and dinner seems like the chore to end the day. This does not have to be the case. Dinner can be the ribbon at the finish line of a successful day. Especially if you choose one that is fast and a big flavor smile. I use some help from the store by buying rotisserie chicken and store bout salsa. This saves a good 30-40 minutes of chopping and cooking. I do kitchen math and say I now can read a positive book for 40 minutes. Even just zoning out while stirring your food can be the moment of bliss you deserve. Happy Cooking and I hope you have lots of free time!
I hope this recipe makes you a super star in the kitchen and carve out some extra time for you to do things to center yourself. Comment below what you would do with extra time if dinner was made for you? Happy Cooking!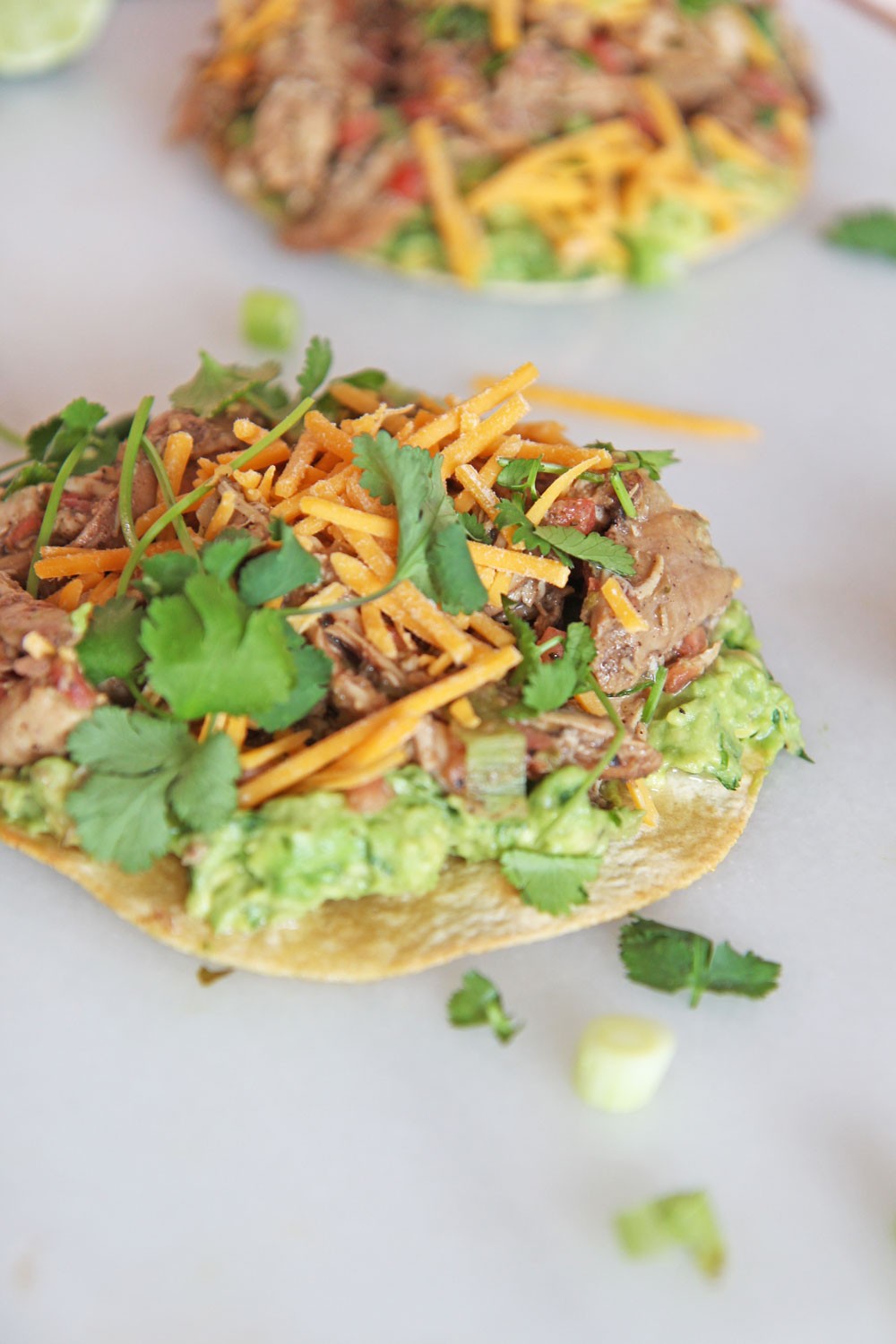 Watch how to make this awesome dinner:
15 Minute Salsa Chicken Tostada
Ingredients
Salsa Chicken Ingredients:
1 rotisserie chicken (shredded)
1 cup salsa
3 scallions (chopped)
1 handful cilantro (chopped)
Avocado Layer Ingredients:
3 avocados
3 scallions (chopped)
1 handful cilantro (chopped)
1/2 lime (juice)
1 teaspoon salt
1 teaspoon pepper
Tostadas Ingredients:
6 medium corn tortillas
cooking spray
1 teaspoon salt
1/2 cup cheddar cheese (grated)
Instructions
Preheat the oven to 400 degrees.

First, place the tortillas on wire rack covered sheet pan. Spray both sides with cooking spray and place in oven for 10 minutes. When the tostadas is done sprinkle salt while hot.

Next, (while the tostadas are crisping up) mix all the salsa chicken ingredients in a bowl.

Now, mix and smash all the avocado layer ingredients in a separate bowl.

Next, assemble the tostada. Place a crispy tortilla on the plate, then smear on the avocado mixture, and finally add the salsa chicken on top.

Finally add fresh cilantro and cheese! Cheers to an easy weeknight dinner!
Check Out This book! It changed my life and keeps me centered:
QUICK NO BAKE DESSERT  FOOD RECIPE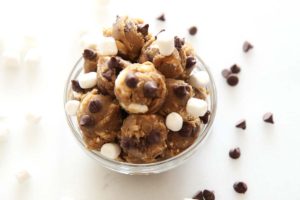 Your Dash Of Gratitude:
                                                                                                                                   
ANY QUESTIONS OR COMMENTS? COMMENT BELOW 🙂
With a grateful heart and an amazing tummy – Jay
(Visited 1,087 times, 1 visits today)
Subscribe for tasty, free recipes!