Pumpkin and pasta are fast friends! I am soooo excited to share these dinners because in true Chop Happy style, they are easy comfort food hugs that make eating a big hug of food love! The sweet, creamy pumpkin and the starchy dinner-favorite pasta satisfy everyone's tastebuds.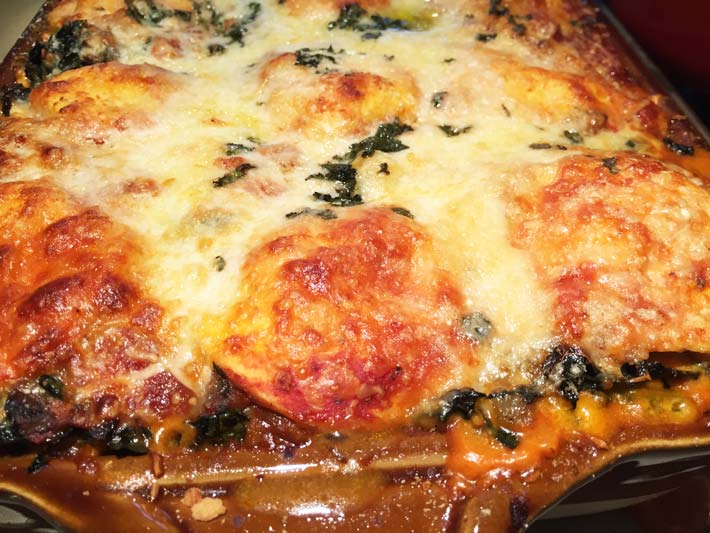 There are two reasons why I love these dishes.
For both recipes, there is no boiling the pasta, so we skip a step to get closer to dinner.
The second reason is that they are both oozing with gooey, salty cheese that always makes me as happy as a New Yorker at happy hour!
Technique Tip: Make sure when cooking savory pumpkin dishes to use canned pumpkin puree, not pumpkin pie puree mix. The pumpkin puree has slightly sweet, pure earthy pumpkin flavor that is perfect for dinner recipes. Pumpkin pie puree mix is super sweet and is more than just pumpkin, so it will be way too sweet for a savory dish.
Why do I mention this? Let's just say that I cooked with the wrong canned pumpkin more than once, lol!!!!
As always, I am super grateful to cook with you, and cheers to happiness in and out of the kitchen! Happy Cooking, and I am so excited to have you in Chop Happy Land!
---
This recipe is so creamy and cheesy! Pumpkin and ricotta dance together to form this silky sweet and earthy filling. The Parmesan cheese and mozzarella are gooey and the perfect topping. The best part it is easy and makes the whole house smell warm and comfort food loved. Get ready for dinner smiles with this pasta recipe.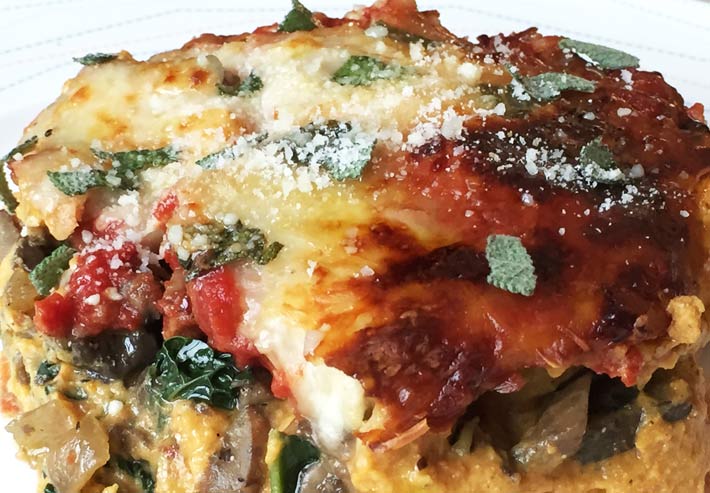 This pumpkin pasta is one of those recipes too easy to taste this good. We cut out the step of  boiling pasta by throwing the frozen tortellini right in the cheesy mixture and let it cook while it bakes. Grab a bowl and mix the sweet pumpkin, red pepper flakes for a kick and all its friends and you have a great weeknight meal.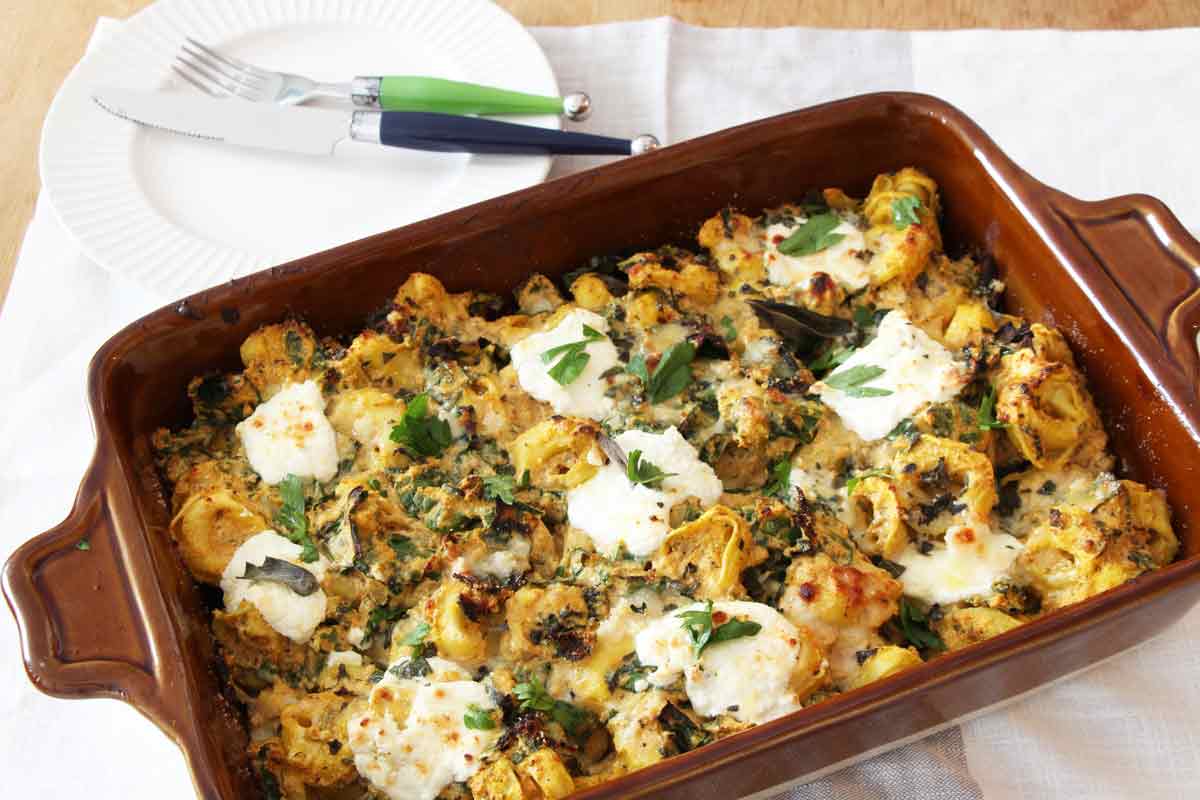 I love hearing from you and
I am here to help. Just comment below!!
---
Here is Your Dash of Gratitude:

---
I am so Grateful for you and hope you are doing awesome today 🙂
With a grateful heart – Jay
---
(Visited 496 times, 1 visits today)
Subscribe for tasty, free recipes!