I absolutely love the creamy taste of avocado. I call it nature's butter, and who doesn't love butter? It's also very versatile; avocado is more than just guacamole and it should not be typecast!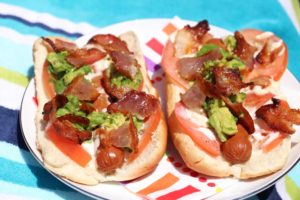 So the first obvious question is why you would make your own flavored vodka if there are tons of great ones already in the stores. I find that these homemade versions are so much smoother than the store-bought versions, and you can customize the labels and bottles to make it that much more cute and fun! You are going to be surprised at how amazed people are by this gift!
Check out this awesome way to cut an avocado! No more fighting the seed. Super easy and no gadgets needed.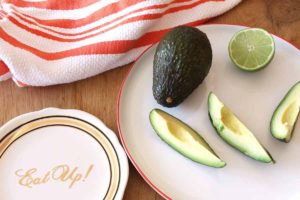 Anytime I put avocado on the blog, that particular recipe becomes pretty popular so I wanted to share with you my favorite ways to use it.
Of the 3 below, what is your favorite? What would you like to see me make with avocado?

Happy Cooking, and I am so excited to have you in Chop Happy Land!
---
This is a one pan recipe with a creamy avocado twist on the enchilada. I really believe in my bacon heart that enchiladas are the perfect family meal for two reasons. First, this super easy one pan plan feeds a large family ?. Secondly, you can add any kind of leftover veggies or meats into the tortilla and you have a leftover re-creation.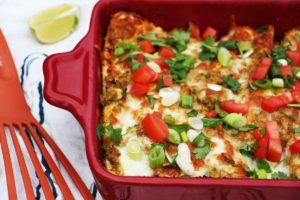 This recipe is so fun because it's a 2-in-1 recipe. There's the potato salad, and then there's also the avocado cream that can be mixed with pasta or zoodles. Your guests are going to think you're a star chef when you bring this out.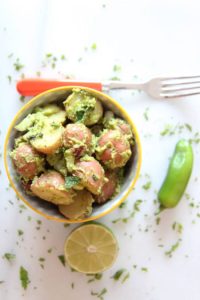 I think one of the top "satisfying to the taste buds" sandwich is definitely a BLT. This hot dog recipe is a BLT with a California twist! What could be better than any food you eat – that has bacon in the name? In my mind,  bacon is totally a vegetable and a basic must have food group.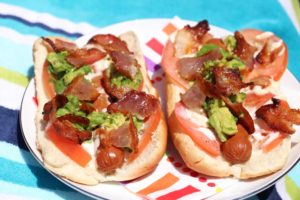 If You have any questions,
I am here to help. Just comment below and we can work on your recipes together!
---
Here is Your Dash of Gratitude:

---
I am so Grateful for you and hope you are doing awesome today 🙂
With a grateful heart – Jay
---
(Visited 622 times, 1 visits today)
Subscribe for tasty, free recipes!