To me dessert is not about measuring and sifting. Its about smiling and being happy! So I am a no bake dessert kind of guy. Because I am a chiropractor by day and food blogger at night, I like to test all my recipes after work to make sure they are quick and easy.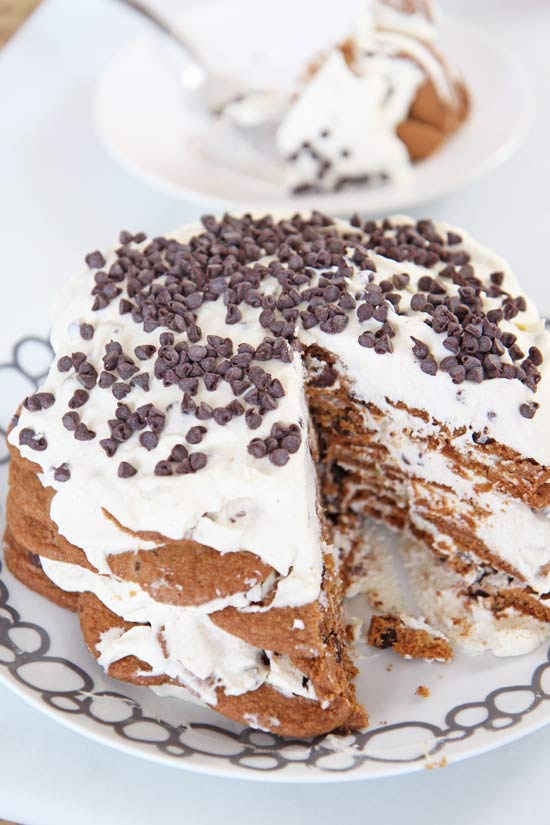 Do you have a friends who is as amazing as your favorite
cake
? To me Kristi (who inspired this recipe) is that person! She could be across the country, on her busiest day, and she would come running to be by my side no matter what! The first time I knew this cake existed was at her
wedding
to her fabulous husband Drew. Ever since then I always ask her to bring a
cannoli
cake when she comes to visit. Recently and she mentioned making a new recipe that was
cannoli
inspired and she told me I should do something like that! So since I cannot bake, I tried to make it into an icebox cake. And this recipe was born!!! Hope this inspires sweet dreams and happy memories for you too! Cannoli cake has become a tradition in our house for celebrations! Hope this recipe helps you celebrate life and how awesome you are!
3 Tips to For Easy Whipped Cream:
1. Place the bowl and whisk (or electric mixture bowl) in the freezer for 20 minutes before you use them. The colder the bowl the faster will form stiff creamy peaks.
2. Make sure that the heavy cream is cold cold cold! The cream being cold is a way to cut the time in half to whipped cream.
3. Taste the cream before you whip to see if needs more sugar or vanilla (if yes add before whip)! Once its whipped (whipping creates air). You want to be careful adding  as it could deflate the whip cream.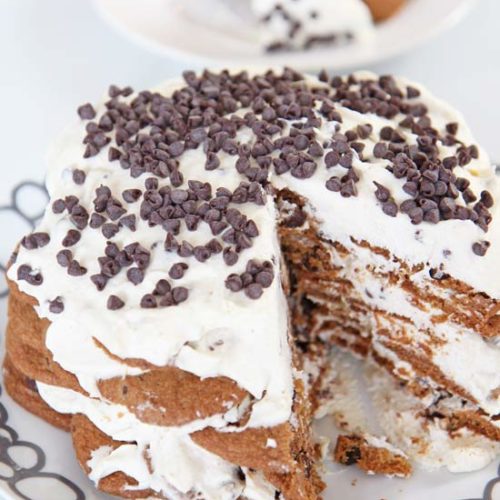 Cannoli Ice Box Cake Recipe
Ingredients
2 cups heavy cream (cold)
3/4 cup powdered sugar
16 oz ricotta
1 cup marscapone cheese (or cream cheese)
1 teaspoon cinnamon
1 teaspoon vanilla
1/4 cup semi sweet chocolate chips
20 cookies (thing cookies are best)
Instructions
First, place heavy cream, powdered sugar, ricotta, marscapone, and vanilla in a bowl and whisk until forms into whipped cream.

Now, add chocolate chips and gently fold into the whipped cream.

Next add a little whipped cream to a cake stand (or plate) and smear it around the plate (this helps hold the cookies to the plate).

Now add five cookies in a rounded circle shape over whipped cream.

Next, add 1/4 of the whipped cream and spread over cookies (see video above).

Now add 5 more cookies on top of the whipped cream. Repeat layers of cookies and whipped cream until run out of cookies (2 more layers). Make sure to save whipped cream for top of cake.

Sprinkle some extra chocolate chips on top and place in the fridge 8 hours or over night.

Finally, enjoy cookie cannoli yum!
Watch how to make this simple dessert:
These are the BEST cannoli's I bring to Thanksgiving Every Year:
Two of my other favorite No Bake Recipes: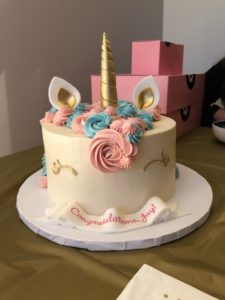 (This is the unicorn cannoli cake Tom got me for my Food Network Star primer)!
This book changed my life and it is how I elevated my home cooking:


I can't wait for you to try this recipe!!! Cheers to easy comfort food.  Happy Cooking!
QUICK NO BAKE DESSERT  FOOD RECIPE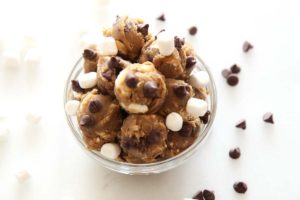 Your Dash Of Gratitude:
                                                                                                                                   
ANY QUESTIONS OR COMMENTS? COMMENT BELOW 🙂
With a grateful heart and an amazing tummy – Jay

(Visited 5,070 times, 1 visits today)
Subscribe for tasty, free recipes!