Ok I lovvvvve fall and everything you eat in fall. The leaves turn an awesome orange and brown color like a live free art exhibit for all to see.
You get to wear a sweat shirt out to cover the spilled sauce on your t-shirt, and the food is a like a big warm loving hug.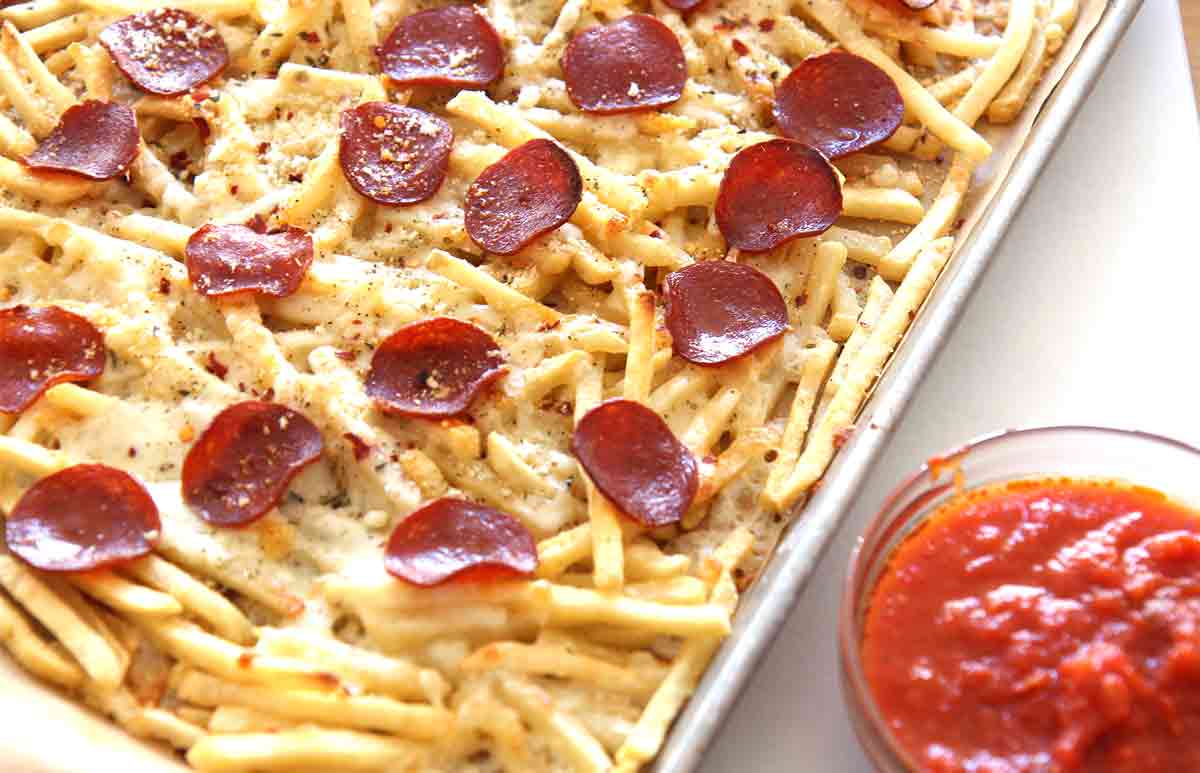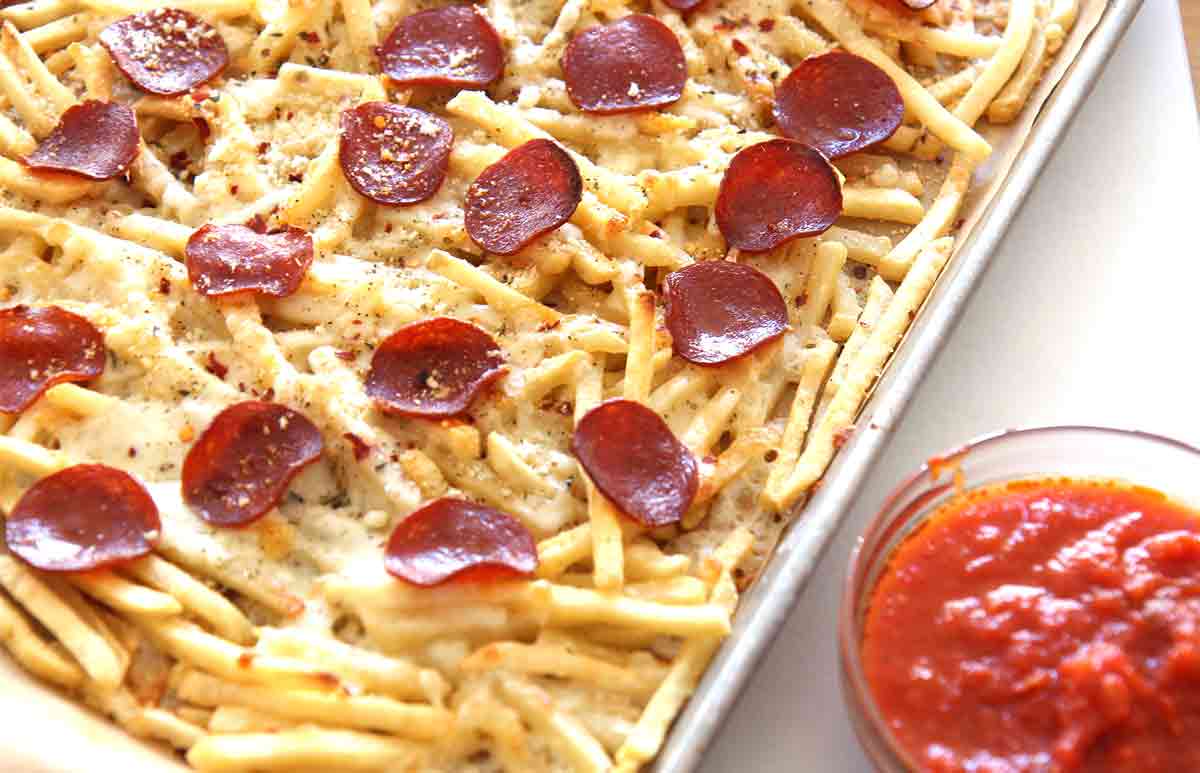 Living in NYC it is super pretty. The chill in the air with a hot cup of iced tea (I drink that in below zero) lol. I feel so inspired in fall!All the recipes are great because the oven comes back from its summer vacation. The sheet pans come out happy and ready for a quick meal, and starchy pasta and potatoes become a wonderful staple again.

Happy Cooking, and I am so excited to have you in Chop Happy Land!
---
It Fall, time to turn those ovens on. This one is so good even the pickiest meat eater will love this. Not only is this quick and easy, it's almost not even a recipe it's so simple. Usually my version of a meatless meal is called potato chips LOL! Then my life changed when I had a roasted cauliflower steak. It's so hearty, smokey and so satisfying for dinner.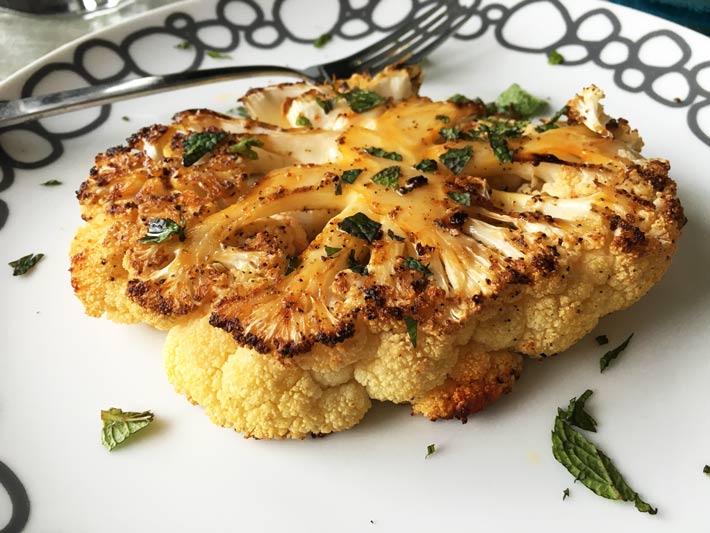 If your busy and need a simple quick meal (that will make everyone happy on a weeknight), this one is for your family. When pizza and fries combine magic happens at dinner time! Nothing says party like Pizza Fries for dinner on a weeknight. Also, your family will applaud you when you present a sheet tray of crispy salty fries topped with bubbling melted cheese and a discs of crispy pepperoni.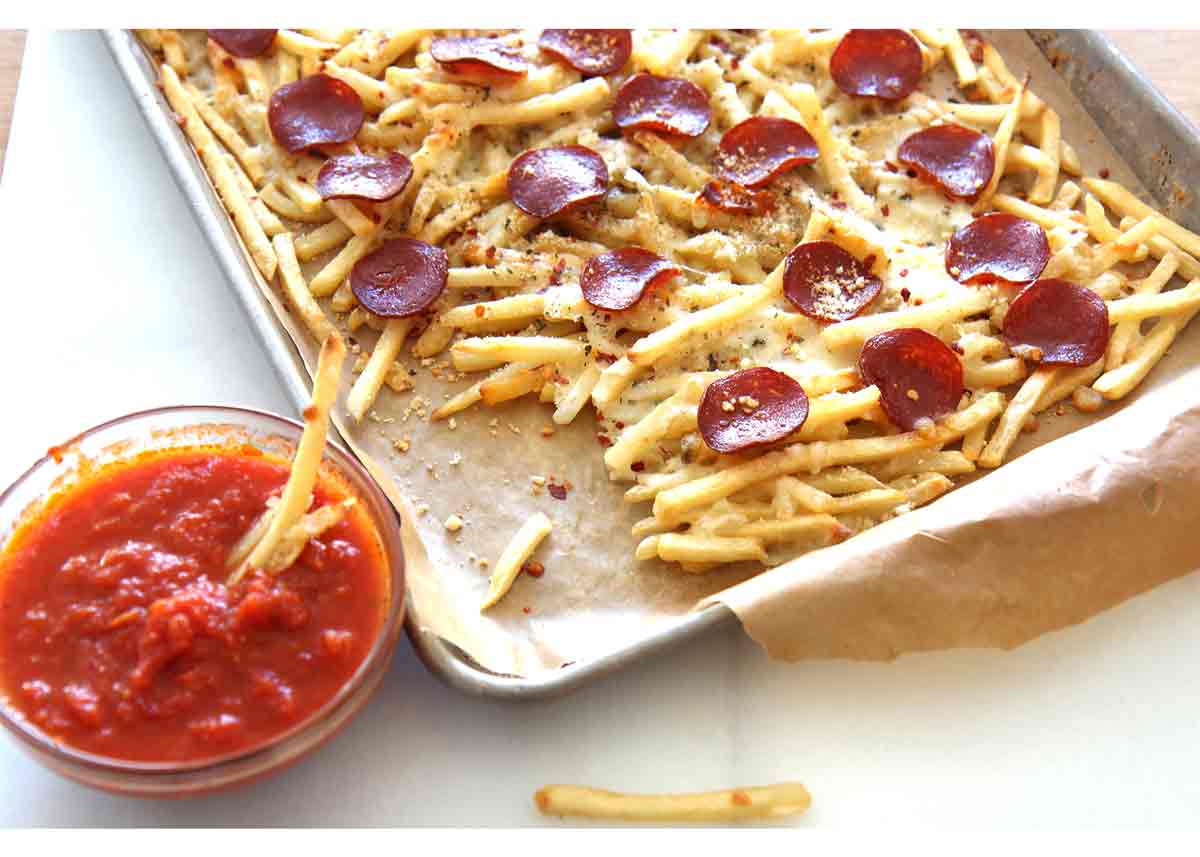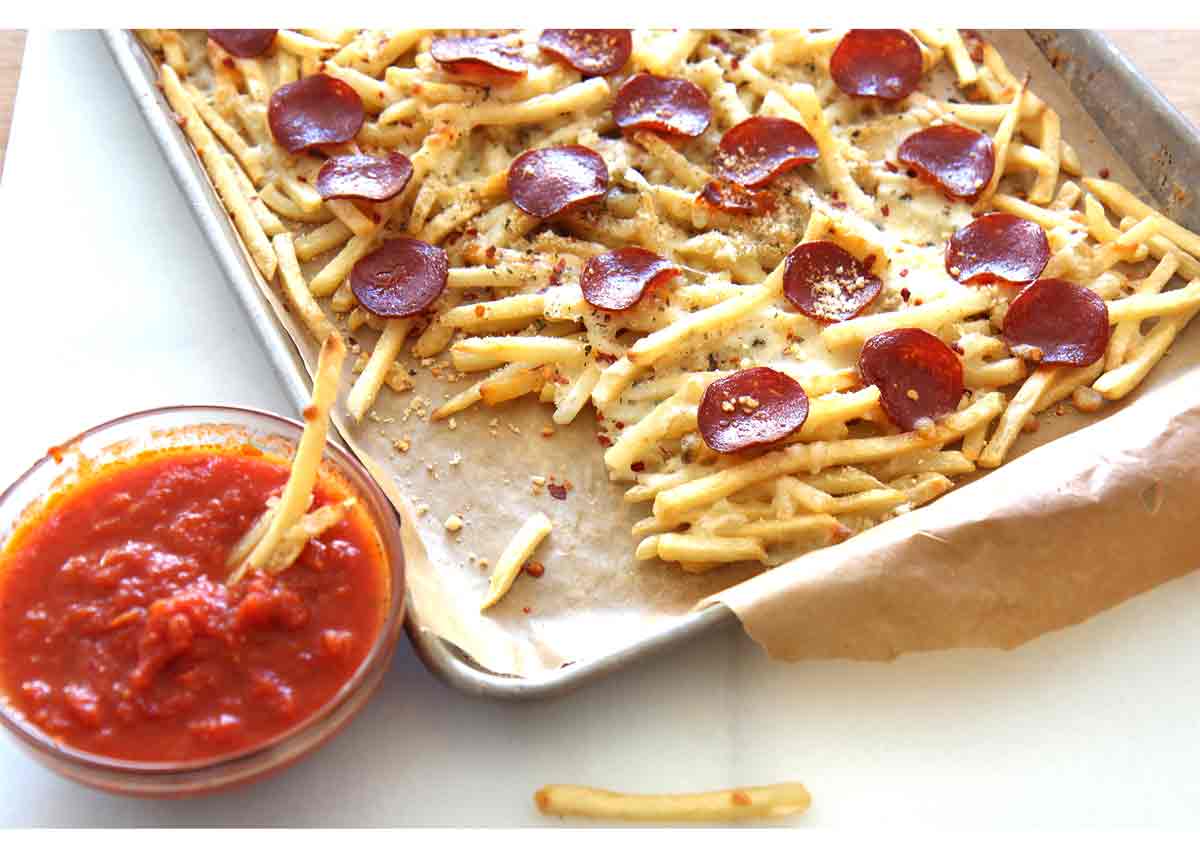 Turn on slow cooker and when you get home put in a tortilla with cheese and an awesome dinner is served! Make quesadillas, pulled pork sandwiches, or mix with pasta and BBQ sauce. This is the juiciest easiest pulled pork recipe I have ever made. Any recipe where my personal chef (the slow cooker) is involved is a great recipe to me. What makes it so easy is everything goes in a blender, you rub the pork and then the slow cooker does the rest.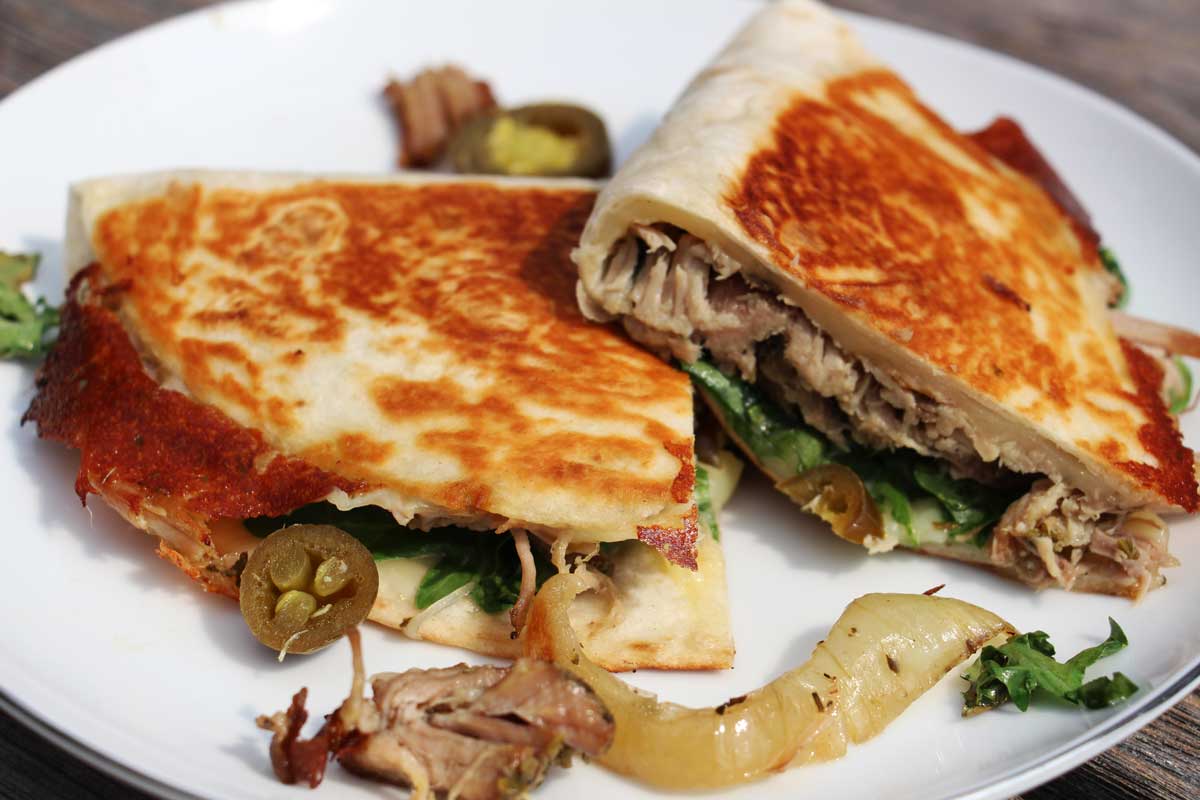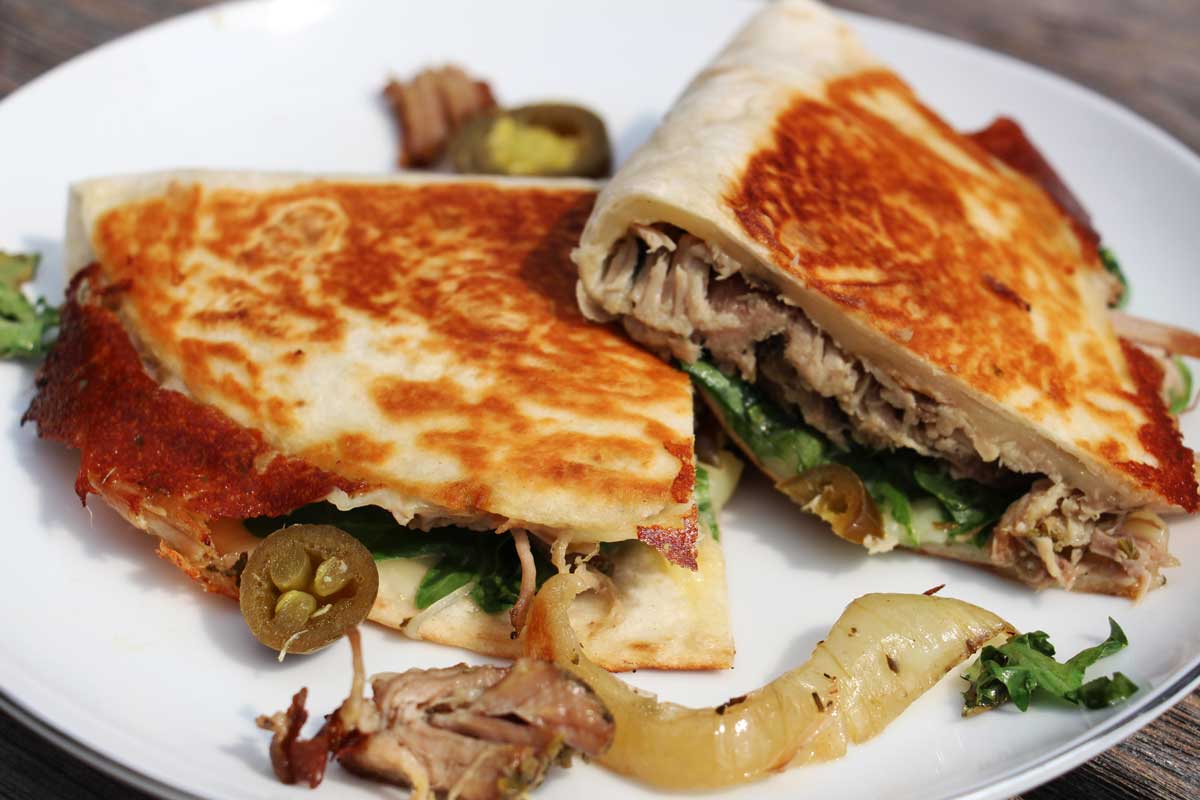 I love hearing from you and
I am here to help. Just comment below!!
---
Here is Your Dash of Gratitude:

---
I am so Grateful for you and hope you are doing awesome today 🙂
With a grateful heart – Jay
---
(Visited 1,076 times, 1 visits today)
Subscribe for tasty, free recipes!