One of the best things about being an adult is you can eat french fries for dinner! It is the highlight of my week when the  sheet tray of hot starchy yummy fries lands on the table and I eat away while watching Bravo.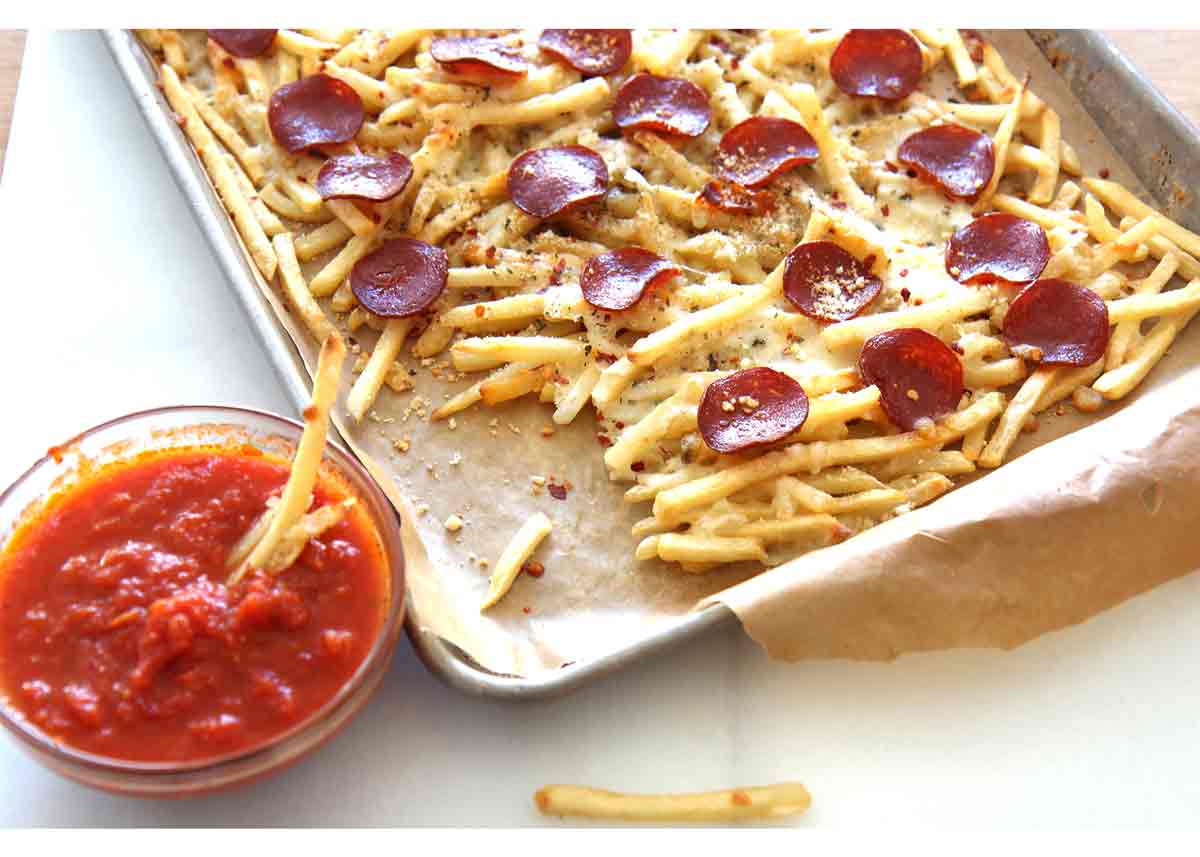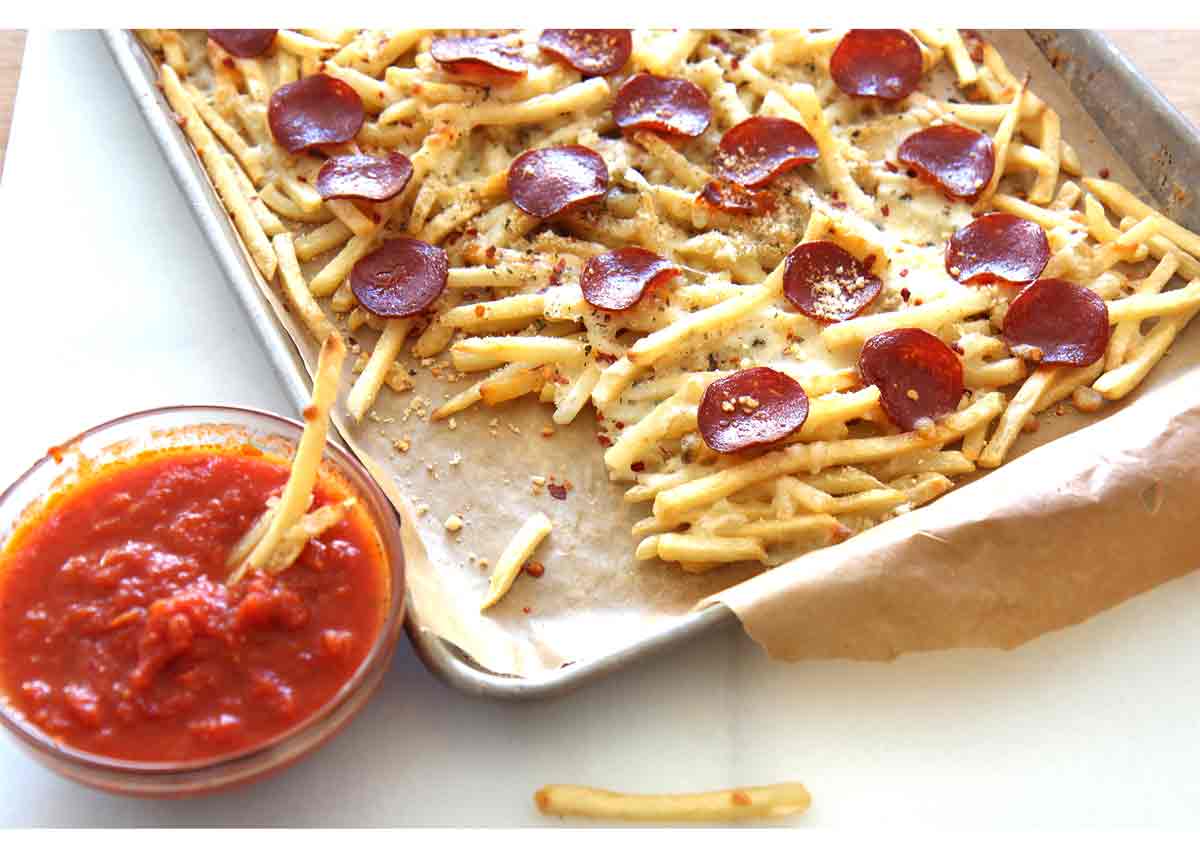 If eating french fries could be a job, I would totally make that my career. The french fry finally gets to be the star. Here are 3 of mine and Toms favorite weeknight fries for diner. This is also an awesome dinner party idea. The great Ina Garten always says, surprise your dinner guest with comfort food. Fries are the ultimate happy comfort food! So grab the sheet tray and lets get ready to make dinner even happier!
Which fries recipe is your favorite?

Happy Cooking, and I am so excited to have you in Chop Happy Land!
---
The french fry went to the bakery and fell in love with a cinnamon sugar doughnut and together they made this hot, starchy, fluffy and sweet fry! All you need is a bag of french fries and warm comforting fall seasonings you probably already have in your cabinet. This is french fries for dinner, ultimate comfort food.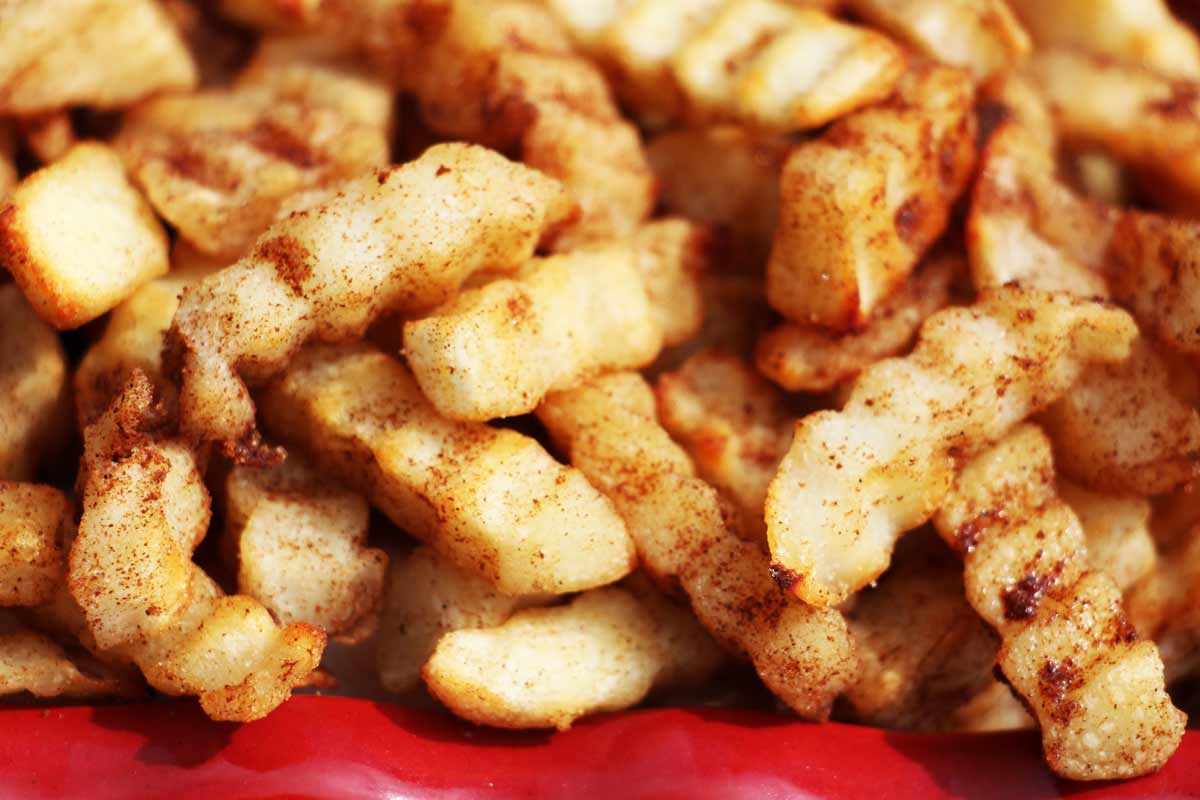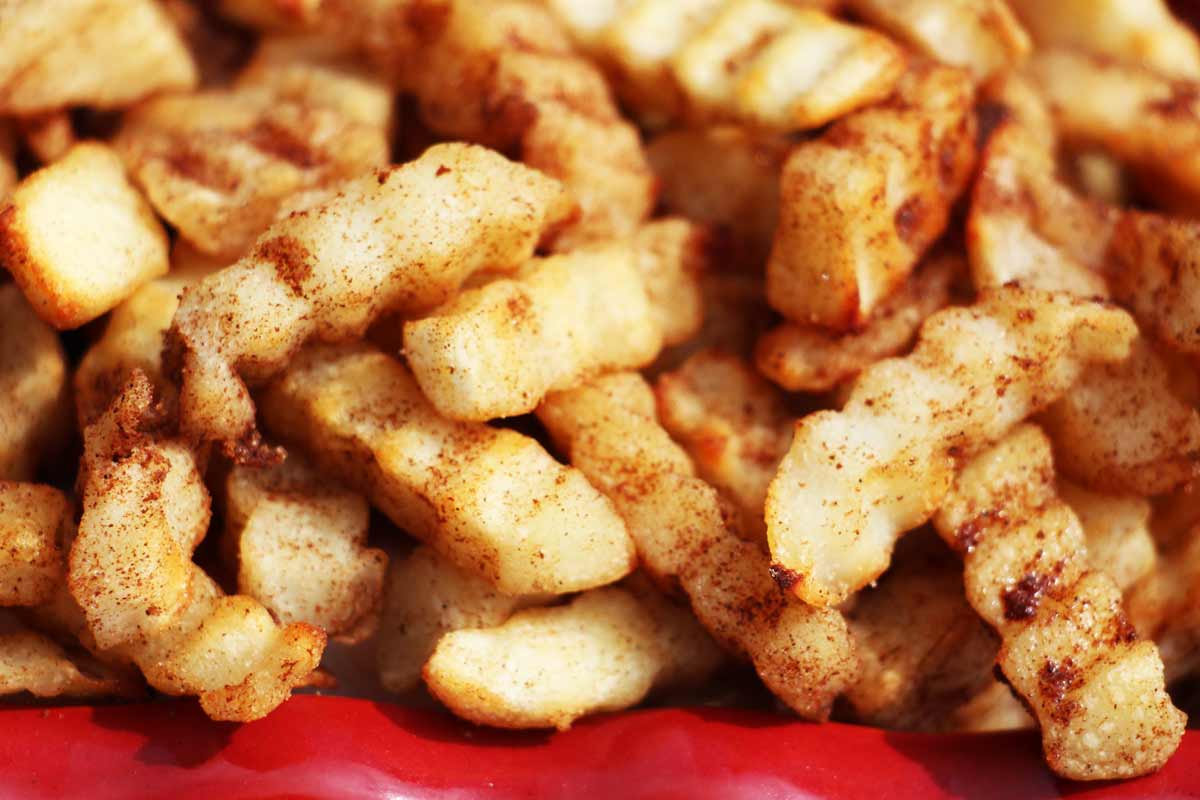 Homemade microwave popcorn is so easy and saves you money! You get tons more popcorn than just the "three bags in a box" standard and you can flavor it any way you want! This trick I saw on TV and it has been soo awesome to binge on popcorn.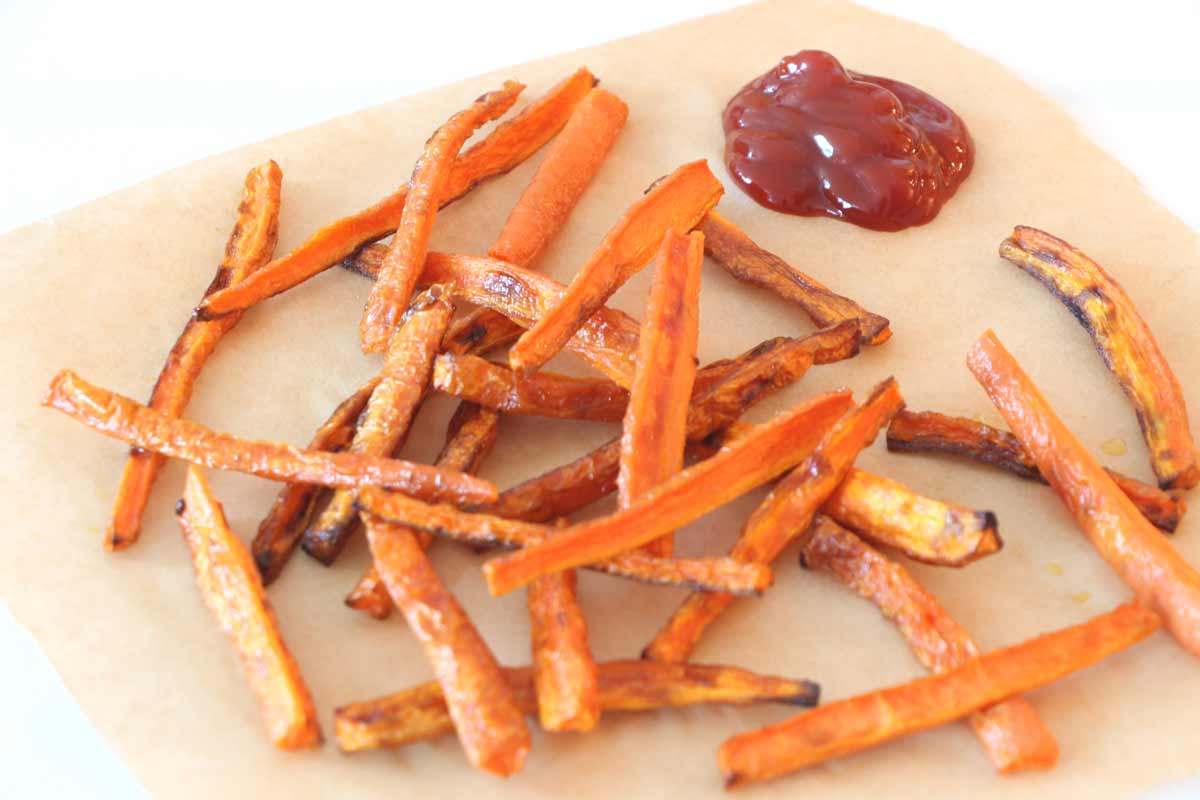 When pizza and fries combine magic happens at dinner time! The best part is you use frozen fries, seasonings in your cabinet and lots of glorious cheese. This is the perfect weeknight midweek pick up to make your family smile and get ready to concur the week.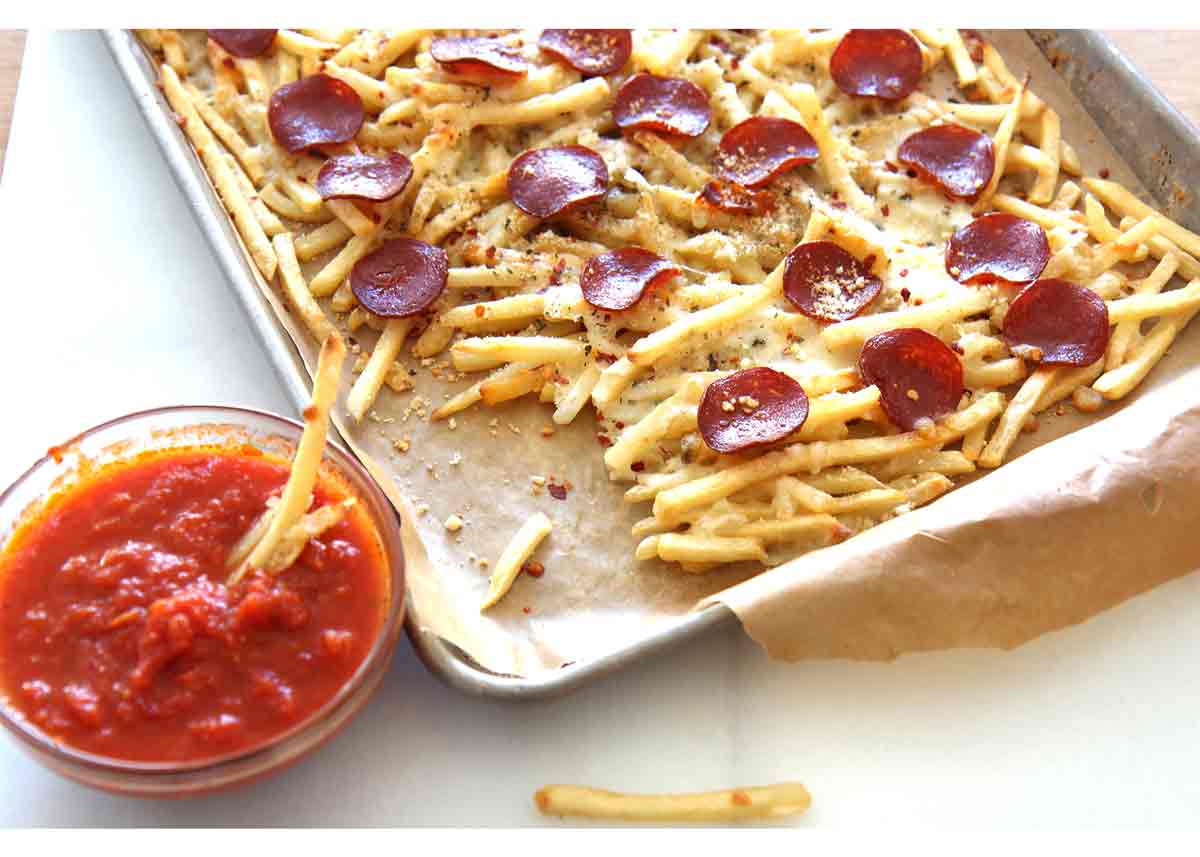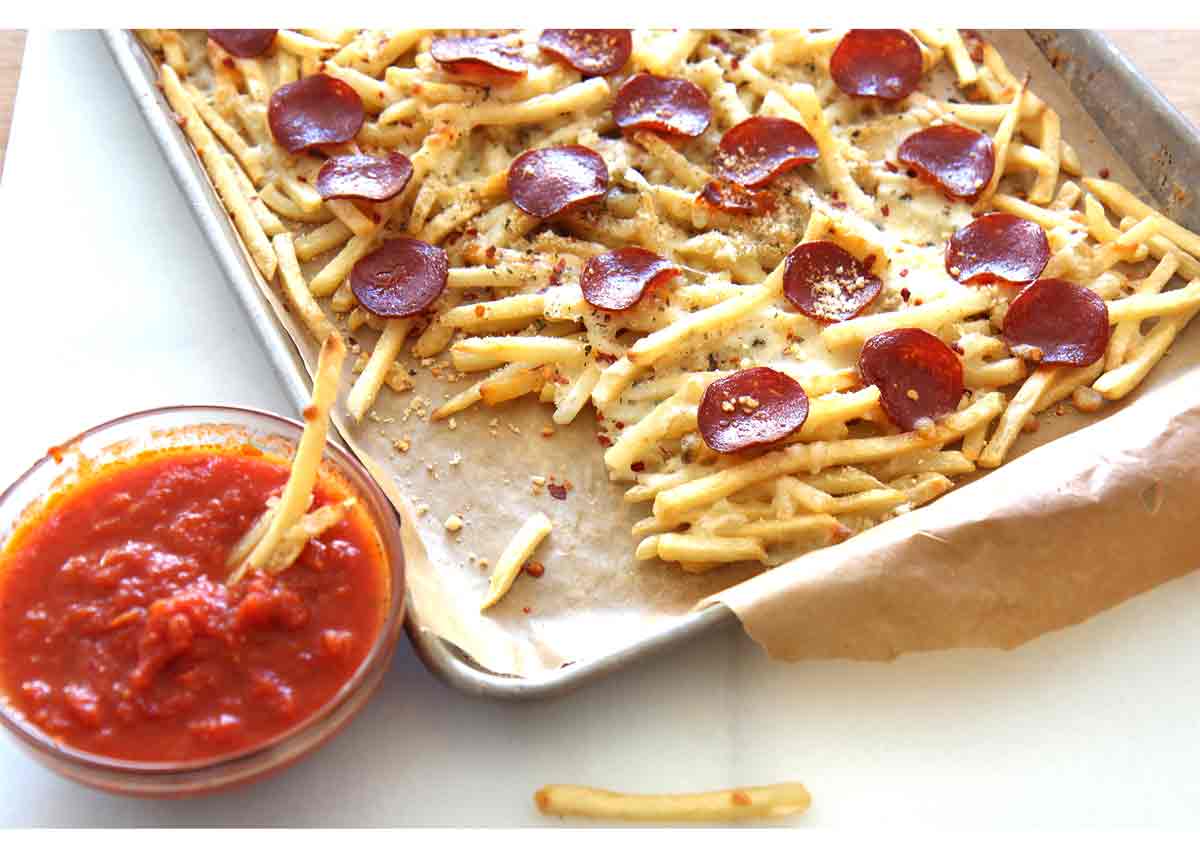 ---
Here is Your Dash of Gratitude:

---

I am so Grateful for you and hope you are doing awesome today 🙂
With a grateful heart – Jay
---
(Visited 1,674 times, 1 visits today)
Subscribe for tasty, free recipes!