This easy golden milk yogurt breakfast will be the happy moment to make your day smile.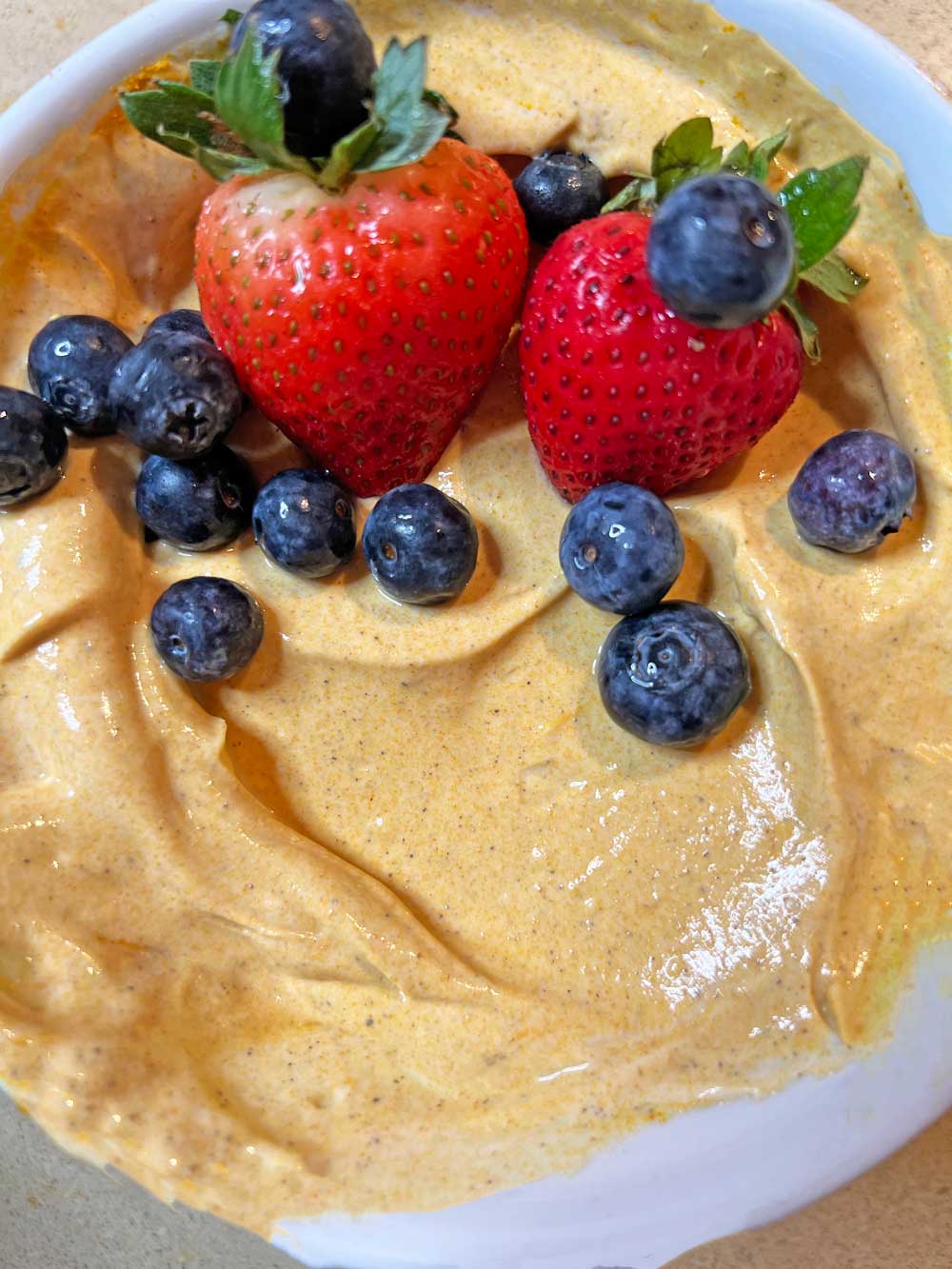 Easy Tips for Breakfast on a Busy Week:
Make a big batch of yogurt with a fun flavoring like turmeric, chia seeds, or even mix with oatmeal. This way you have easy on the go breakfast that is ready for you to eat.
Try scrambled tofu as your breakfast for the week. Its fast to make, keeps nicely in fridge all week, and full of protein to give you energy for the day!
 Make breakfast burritos and freeze them so you have an hearty breakfast waiting when you do not have time to make one! Defrost and heat up in microwave.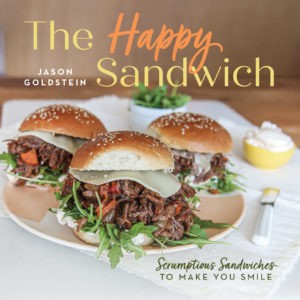 Mama Goldstein says breakfast is the most important meal of the day. It took me a long time to love breakfast. But once I found fast things to make, my mornings were easy. when I started making breakfast I fell in love with a quick treat in the morning to start my day happy. The key is to plan ahead and meal prep your breakfast. I make big batches of this golden milk yogurt so its ready for me each morning. I love golden milk because it tastes amazing but also packed with tumeric with is high in anti inflammatory properties so I am also being healthy! Hope you love this and that each day starts with a smile! Happy Today!
Cooking can be your happy place at the end of a long day just for you! While cooking dance in the kitchen, say what you are grateful for, and count your blessings! Happy Cooking!
Golden Milk Yogurt
Ingredients
1 cup Greek yogurt
2 teaspoons turmeric
1 teaspoon pumpkin pie spice
1/4 teaspoon black pepper
1 tablespoon honey
Instructions
First, place all the ingredients in a bowl and mix.

Next, place in fridge overnight (optional) to let the flavors absorb into the yogurt.

Finally, enjoy with your favorite yogurt toppings!
I'm excited to be one of Google's paid early testers for their Thank with Google pilot Program.
Thank with Google is an experimental feature that allows you to purchase a virtual sticker and directly show your appreciation for content on my website.
Thank with Google is a fun way for you to connect with me and show your gratitude of my work. This is such a fun and cool feature that allows you to cheer me on. My amazing followers can now feel more connected and engaged because you have the ability to thank me directly and share a personal message every time you send a paid sticker. You get to choose from a bunch of different stickers at different price points. There's even a free option, too! And for me, these virtual stickers translate into direct revenue. Which I am so grateful for and so appreciate you even following me and cooking recipes together! Thank you for being so awesome!
You can find the Thank with Google feature button at the top of this blog post and floating as you scroll down and read your favorite ChopHappy Recipe! If you test it out, even just to send a free sticker, or a paid sticker with a personal message about what you are grateful for today, let me know what you think! Thanks as always for being soo awesome and allowing me to cook for you! Super grateful and hope your holiday season is filled with your favorite food and people.
Easy Recipes For The Holidays:
Any question comment below or email! I love helping change the recipe!
(Visited 211 times, 1 visits today)
Subscribe for tasty, free recipes!