Scrambled tofu is a fast, buttery and healthy brunch idea!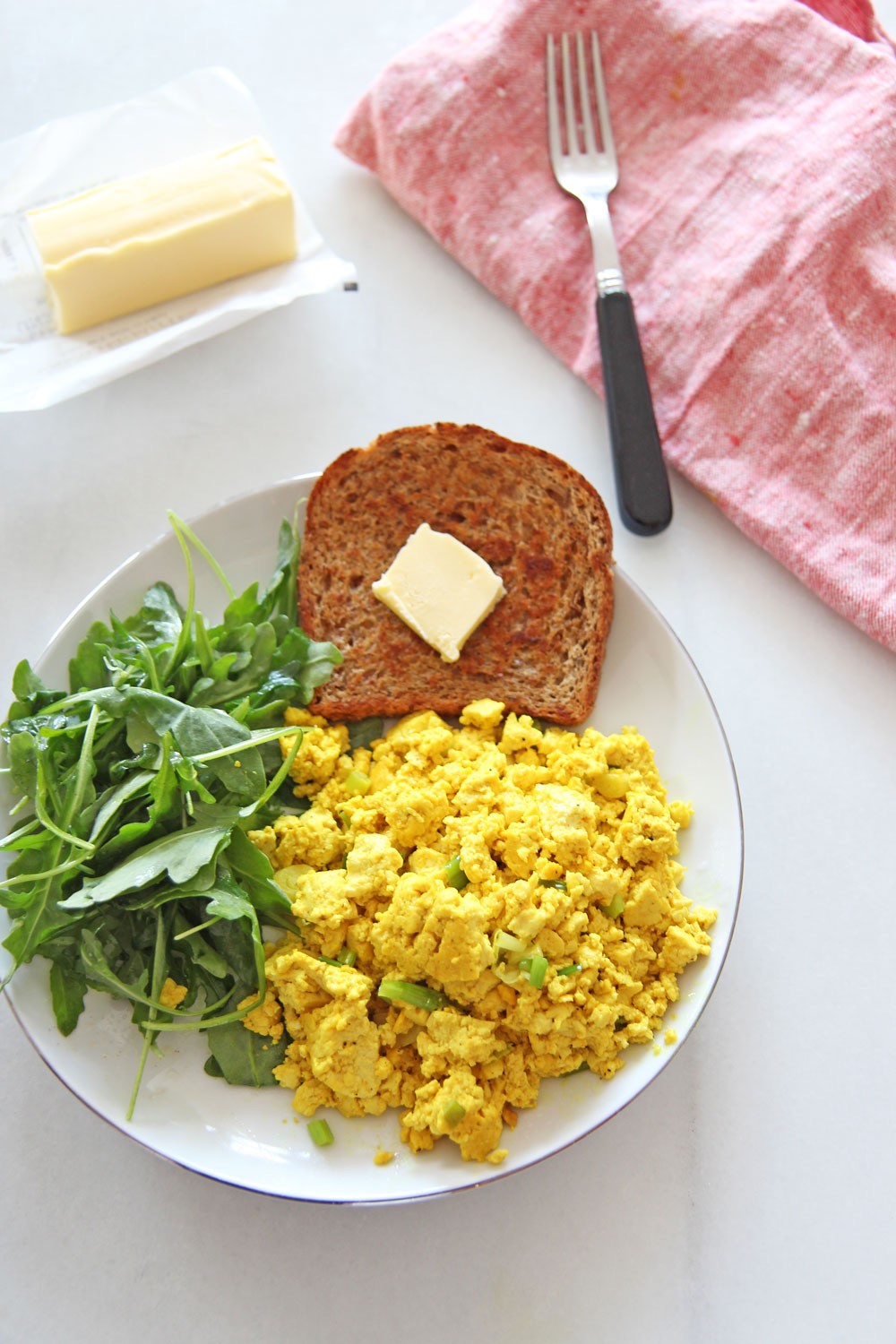 Let me start off by saying I am not vegan or vegetarian but I actually prefer this over scrambled eggs. This is a bold statement for me as I love my meats and fish for breakfast. I am obsessed with scrambled tofu I make it almost every Sunday! This is a great metaphor to keep an open mind to things you are not sure of. We hold preconceived notions that something will taste a certain way, an activity will be hard, or I cant do that! I say try it and make a judgement with experience. Sometimes you will be surprised by how awesome something will be and will make your life much brighter. What food, dream, or goal do you have a preconceived notion of? What is holding you back? Comment below and maybe together we can motivate you to take the first step.
I use to think tofu scramble would be bland and dry! Boy is it the opposite! Its buttery, fluffy and juicy. Also you use turmeric and mustard powder so it has awesome tang to it! I first tried scrambled tofu at this awesome vegan restaurant here in NYC (
By Chloe
). It is super amazing but wanted to learn how to make it myself. Its surprisingly easy and takes less then 10 minutes!
Hope you love this recipe as much as me and Tom do! Happy cooking!
Recipe Hack / Cooking Tips:
No Need to Dry Out The Tofu! Most recipes ask you to squeeze out  the water from tofu! This takes an extra 30 minutes. I found you can just cook the tofu a little longer! Just wait till steam decreases from the tofu. It takes a few minutes and saves so much time.
Vegan or Vegetarian? This recipe is originally a vegan. I use butter in my recipe but just substitute vegan butter instead. This recipe is high in antioxidants from turmeric, low to no carbs, and super healthy! For extra vegetable power add spinach, broccoli, peppers, or your favorite veggie.


Things you will need:
Watch how to make this easy recipe: 
How To Make Scrambled Tofu
Ingredients
1 package Firm Tofu
3 tablespoons butter or vegan butter
1 teaspoon salt and pepper
1 teaspoon turmeric powder
1 teaspoon mustard powder
3 scallions (chopped)
Instructions
First, turn pan on medium high heat add 2 tablespoons of butter and package tofu. Mash up with spoon or potato masher. Cook for 1 minutes to let water evaporate from tofu.

Next, add turmeric, mustard, salt, and pepper to tofu. Mix until the tofu is completely yellow.

Finally, add the scallions and more 1 more tablespoon butter. Mix and enjoy!
Other Easy Brunch Recipes:
Any question comment below or email! I love helping change the recipe!
My Favorite Ways To Add More Gratitude In My Life: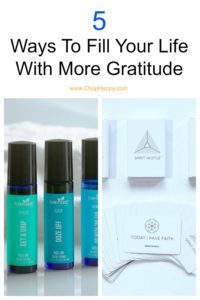 Totally Recommend This Food Processor:
Check Out This book! It changed my life and keeps me centered:
ANY QUESTIONS OR COMMENTS? COMMENT BELOW 🙂
With a grateful heart and an amazing tummy – Jay
(Visited 924 times, 1 visits today)
Subscribe for tasty, free recipes!