Sweet garlic kisses and crunchy carb happy crouton recipe love!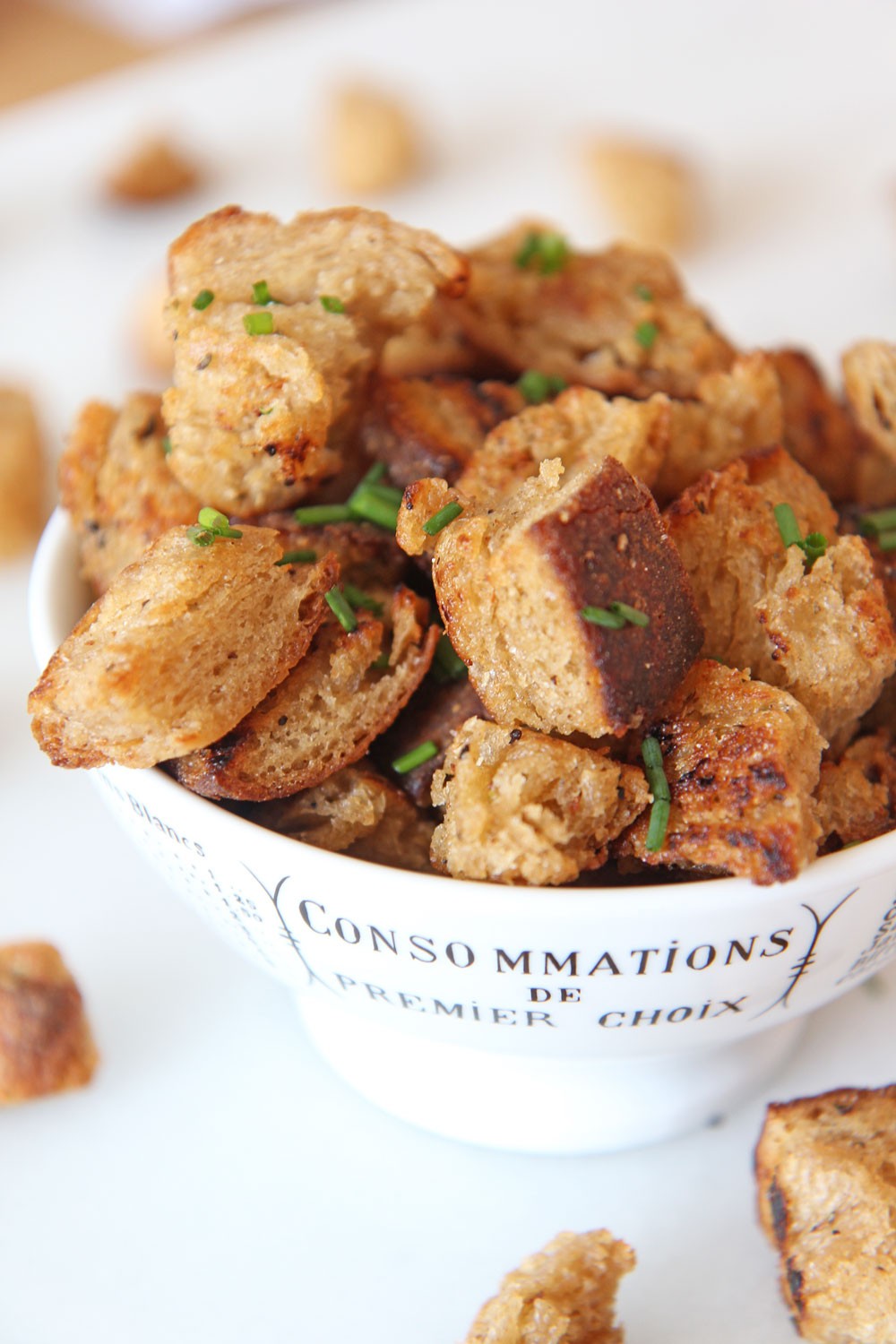 I have a funny secret! I love croutons more then chocolate! On my birthday, my Mom gets me croutons (shipped from my fave place
Claire's Cornucopia
in New Haven). Every crunchy bite brings me such joy! This inspired me for recipe and to think about how I can add more joy in my life. Find small things to bring you
joy
through out your day! Crouton, the sun shining on your forehead, getting out of the store way faster then you thought. Look for
small pockets of joy
and stop to appreciate it for its awesomeness. I hope this recipe brings you joy and helps to celebrate you!
Watch how to make this super crunchy croutons: 
How To Make Garlic Croutons
I hope this recipe brings you joy and helps to celebrate you!
Ingredients
1 round loaf day old sourdough (cut in cubes)
3 tablespoons extra virgin olive oil
1 tablespoons butter
2 cloves garlic (crushed)
1 teaspoon oregano
1/2 teaspoon red pepper flakes
1/2 teaspoon pepper
1 teaspoon salt
Instructions
First, (on medium low) add butter, extra virgin olive oil, oregano, garlic, red pepper flakes, and pepper to a big pot.

Next, stir for 2 minutes to infuse flavors and then take garlic cloves out.

Now, turn heat to high and add the bread cubes.

Next, stir for 2-3 minutes until bread crisps up.

Finally add 1 teaspoon salt, stir, and enjoy!
My Fave Pot To Cook With:
Check Out This book! It changed my life and keeps me centered:
QUICK NO BAKE DESSERT  FOOD RECIPE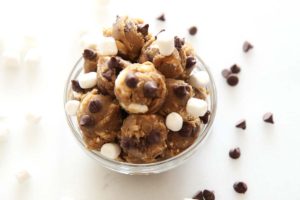 Your Dash Of Gratitude:
                                                                                                                                   
ANY QUESTIONS OR COMMENTS? COMMENT BELOW 🙂
With a grateful heart and an amazing tummy – Jay
(Visited 985 times, 1 visits today)
Subscribe for tasty, free recipes!