Saucy sweet pork on buttery garlic bread perfect for a crowd!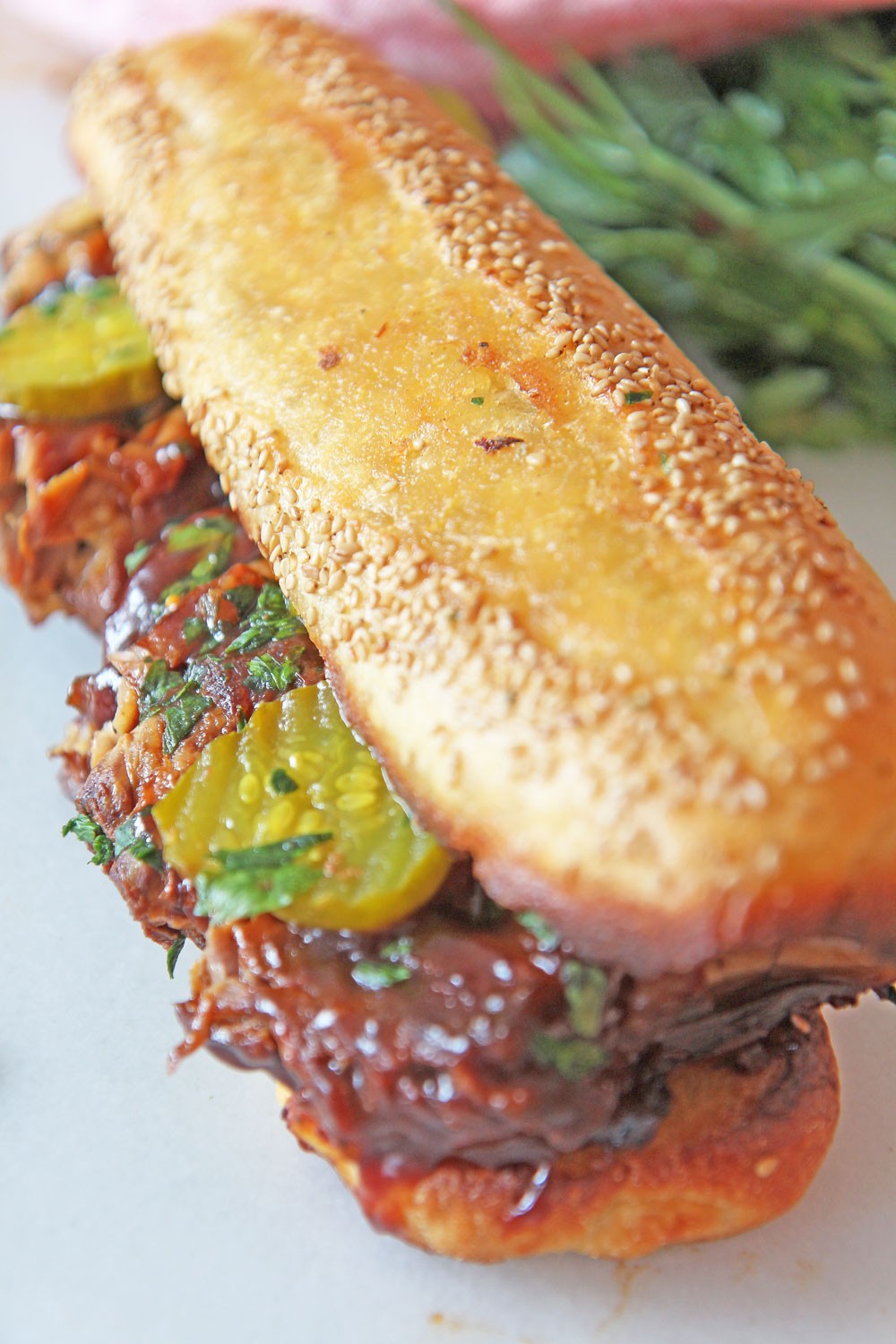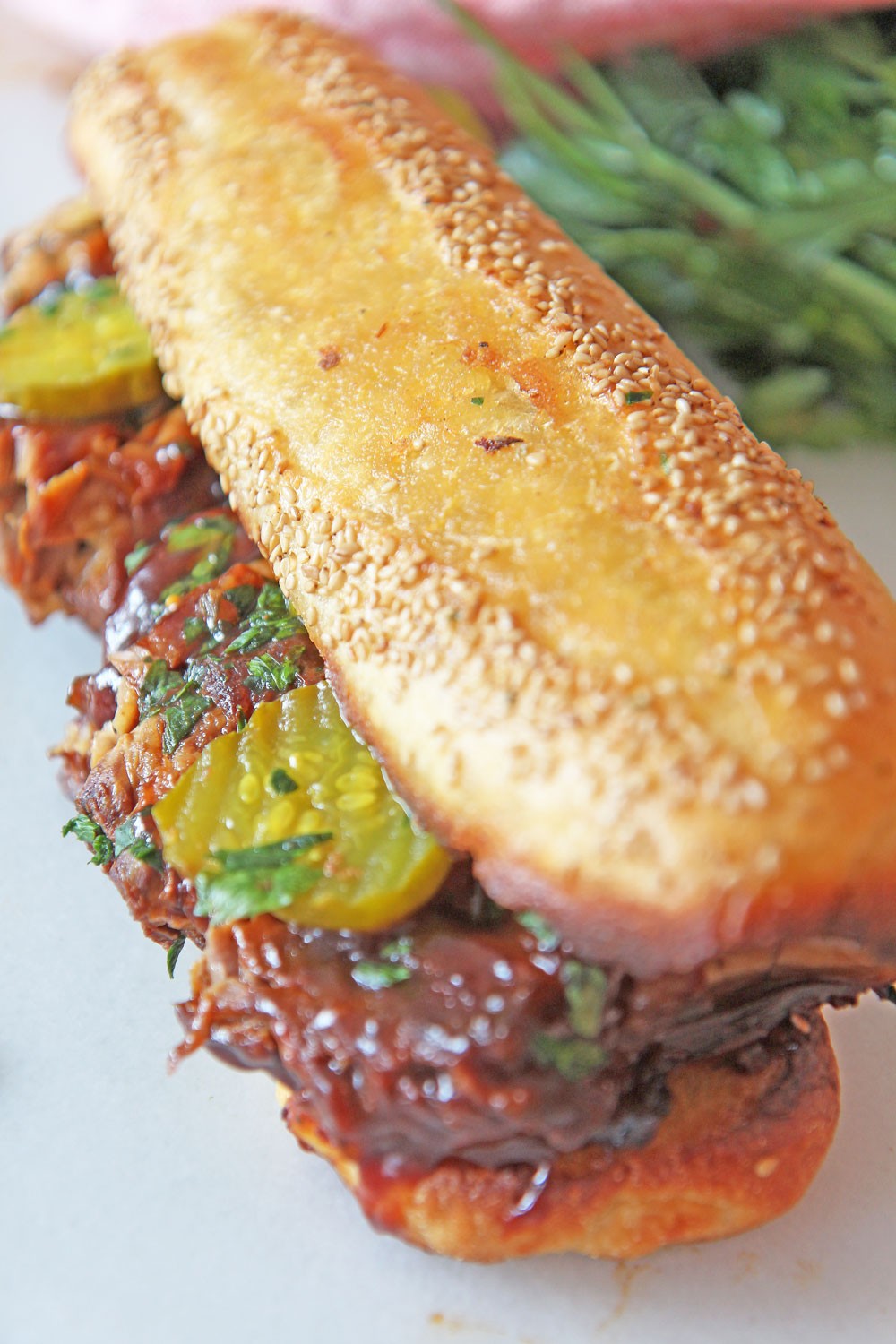 Sometimes in life you got to get decadent saucy and celebrate! This sandwich is dedicated to you having a fabulous decadent life. To me decadent is not fancy food. It's messy crazy fun food. When life gets crazy for me and Tom we make a ridiculously huge sandwich (bigger then our heads) or big pot of porky pasta. Then we place it on coffee table, sit on the floor, and binge watch
Bravo
. This resets our moods to remember to celebrate us. Also, it makes a celebration for no reason. So your goal is to celebrate "just because" this week. Make this sandwich, watch a movie and eat until you cant anymore. Be decadent and treat yourself! Hope this recipe brings you
happiness
and celebrates you!
This Recipes Hack:
Perfectly cooked ribs in the slow cooker! Lean the ribs against the side of the slow cooker so that it steams and sears at the same time. This avoids you having to crisp it in the broiler.
Watch how to make this awesome sheet pan recipe: 
Huge BBQ Pork Sandwich with Garlic Bread Bun (slow cooker recipe)
Ingredients
Slow Cooker BBQ Pork Ribs
1 rack St. Louis cut ribs
1 cup bbq sauce
1 teaspoon salt
1 teaspoon pepper
1 teaspoon garlic powder
15 slices pickles
Old School 15 Minute Garlic Bread Bun
1 loaf bread sliced in half (french bread or baguette)
1 stick unsalted butter (melted)
1 teaspoon dried oregano
1 teaspoon salt
1 teaspoon pepper
1 handful fresh parsley (chopped)
Instructions
Slow Cooker BBQ Pork
First, sprinkle salt, pepper, and garlic powder all over both sides.

Next, add half BBQ sauce over both sides.

Now, place in the slow cooker with ribs leaning against the sides of the walls (this is a trick to steam the ribs and brown them). Then pour rest of BBQ sauce on top of the ribs.

Next, cook for 6 hours on low.

Finally, gently pull the bones out trying to keep the meat all in one piece (see video above). Now place on garlic bread with pickles and enjoy!
Old School 15 Minute Garlic Bread
First, preheat oven to 350 degrees.

Now, mix together butter, oregano, garlic powder, salt,and pepper.

Next, brush butter all over both sides of the bread (also the crusts too).

Now, put in oven on top rack for 15 minutes. Make sure you watch so bread does not burn.

Finally, sprinkle with parsley and set aside for pork.
My Favorite Ways To Add More Gratitude In My Life: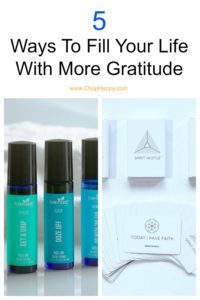 Totally Recommend This Food Processor:
Check Out This book! It changed my life and keeps me centered:
QUICK NO BAKE DESSERT  FOOD RECIPE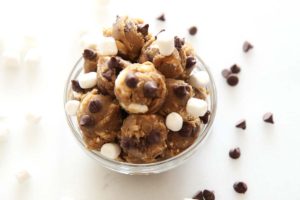 Your Dash Of Gratitude:
                                                                                                                                   
ANY QUESTIONS OR COMMENTS? COMMENT BELOW 🙂
With a grateful heart and an amazing tummy – Jay
(Visited 1,327 times, 1 visits today)
Subscribe for tasty, free recipes!