Spaghetti dreams and meatball smiles all made easy in the slow cooker!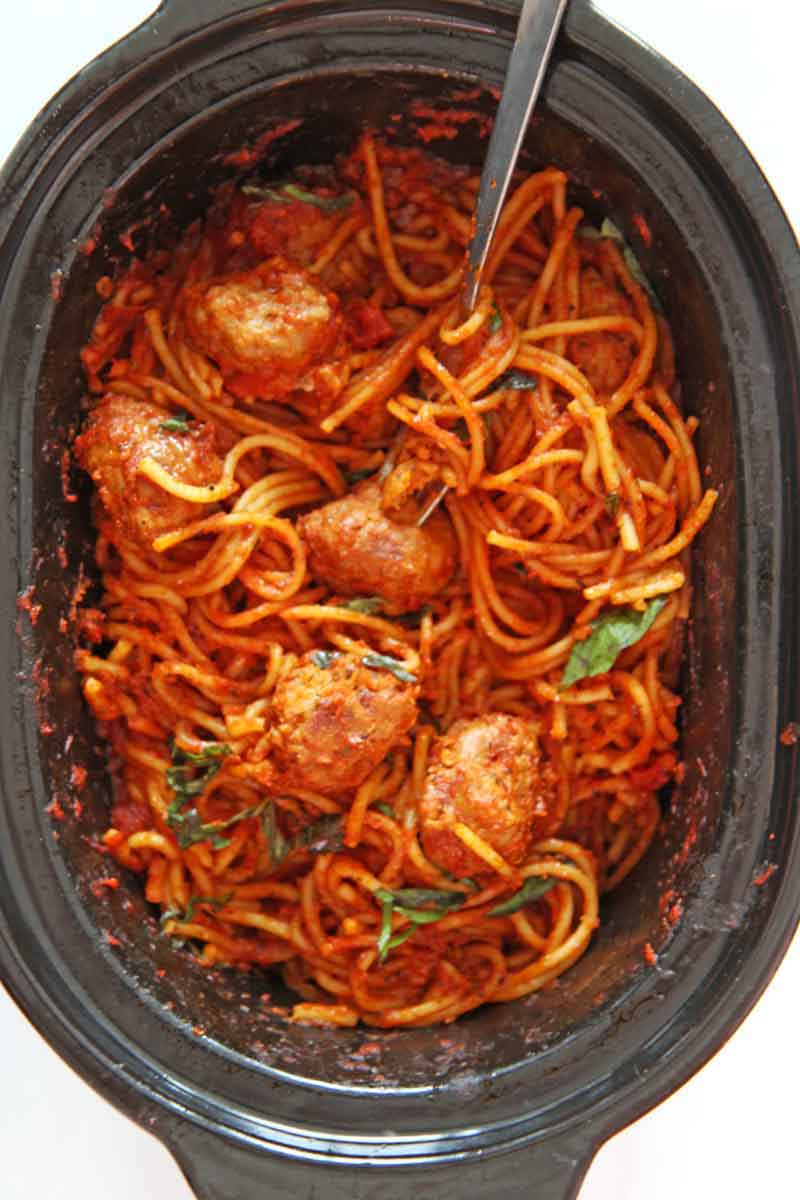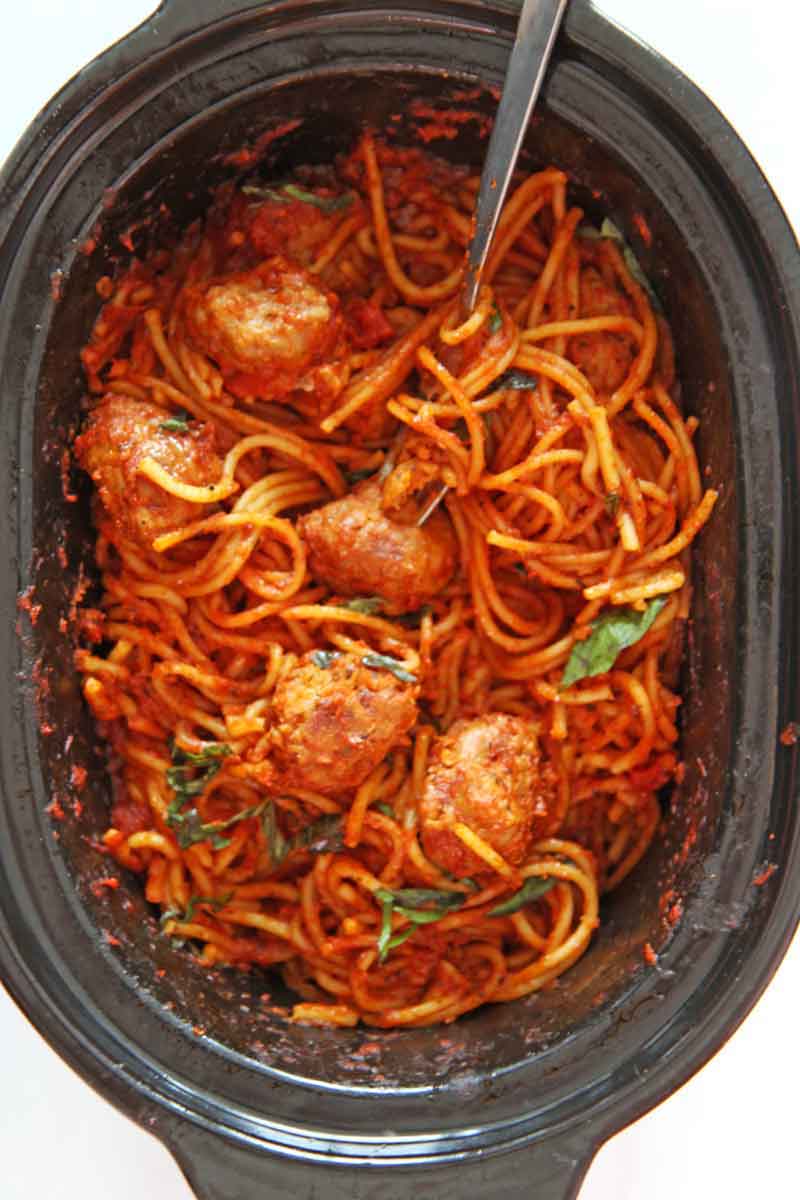 If you look around, there are allot of places to find magic! We are all on the go and sometimes need to stop to appreciate the fun things in life. This recipe is culinary magic! You literally put spaghetti and meatballs in a slow cooker and you have a complete dinner. The magic is also in the details! There are one ingredient meatball in this recipe with so much flavor. The spaghetti goes in the slow cooker uncooked and comes out pasta perfection. This recipe also cooks for you while you are at work. So the work is done for you and you only have the slow cooker to clean. Me and Tom try to help each other see the magic in our everyday so we can appreciate the now. The kitchen is my way of finding it! Exercise is Tom's way. What magic do you see in your daily life? What place or activity brings out more magic in you? I am always grateful that we get to cook together and inspire each other!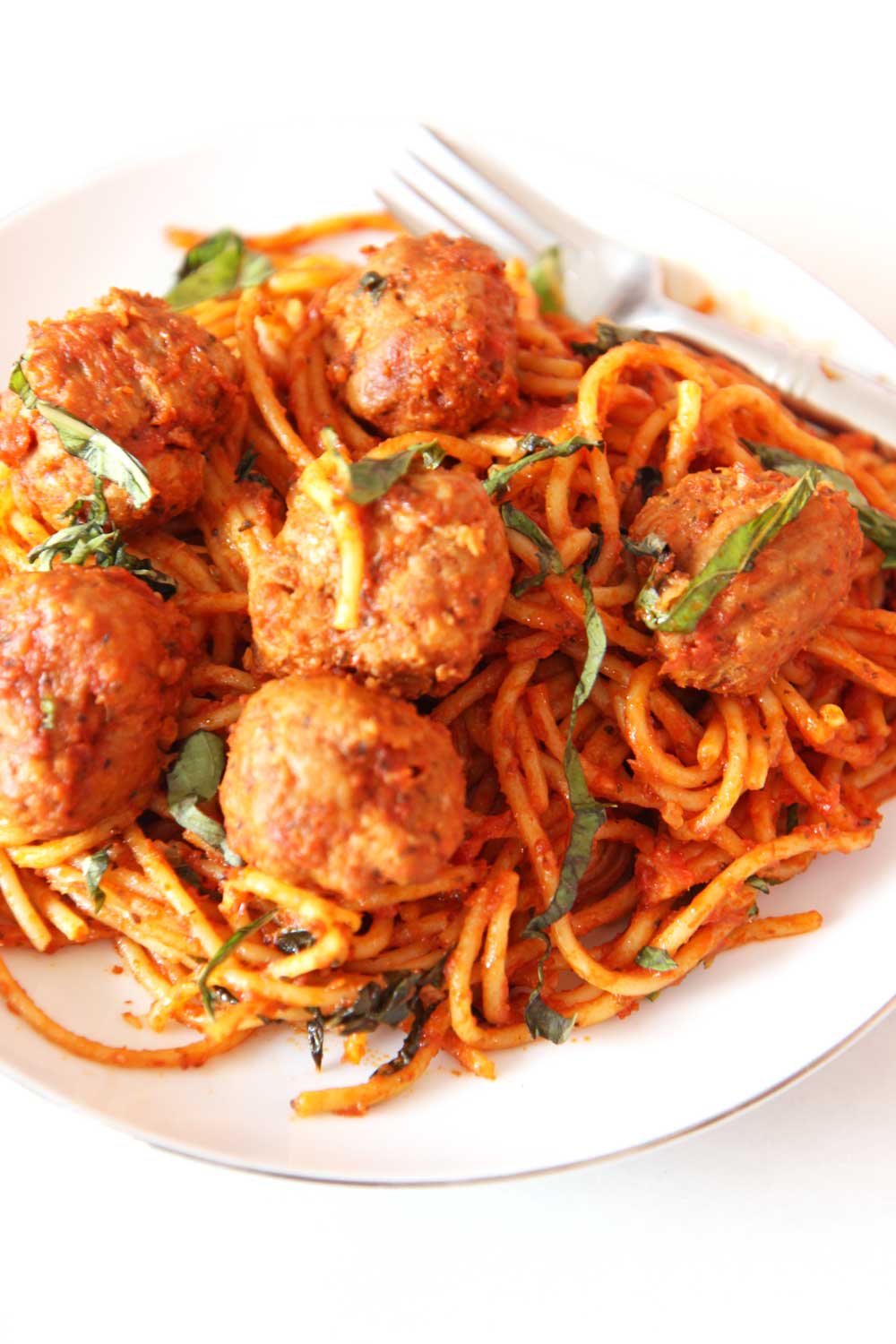 May your pasta wishes come true and everyday be easy dinner fun! Check out the video for fun cooking tips and hacks. Cheers to recipes that celebrate you!
Hope you love this recipe as much as me and Tom do! Happy cooking!
Recipe Hack / Cooking Tips:
Buy Store Bought Sauce: Why do the extra work when there are so many amazing brands out there. Take the extra time you would have been cooking sauce to do some self care. Rao's is my favorite! 
One Ingredient Meatballs: Buy your favorite sausage. It can be turkey, meat, pork, or even vegan. Make sure not cooked. Take the meat out of the casing and roll into balls. Then put in slow cooker with sauce or on a sheet pan for quick dinner. Sausage is already seasoned for you so less work and lots of flavor!


Things you will need:
Watch how to make this easy recipe: 
Slow Cooker Spaghetti and Meatballs (3 Ingredient Recipe)
Ingredients
1 pound spaghetti (uncooked)
1 pound Italian sausage (uncooked)
2 (15 oz) marinara (favorite store brand)
Instructions
First, place the spaghetti and 1/2 cup water in the slow cooker.

Next, take sausage out of the casings, roll into small meatballs (see video), and place in the slow cooker. Pour all but 1/3 of marinara in the slow cooker.

Now, cover and cook 6 hours on low.

Finally, pour rest of the marinara in and mix everything together. You can add parm and basil if desire but great just as is.
Other Slow Cooker Recipes:
Any question comment below or email! I love helping change the recipe!
My Favorite Ways To Save Money In The Kitchen: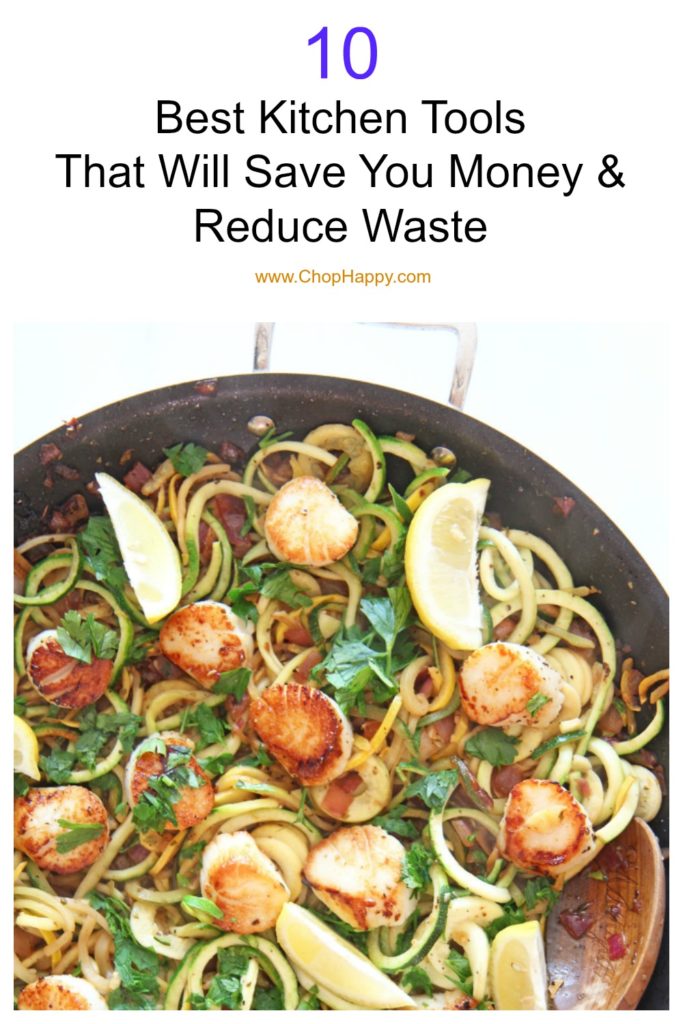 Totally Recommend This Food Processor:
Check Out This book! It changed my life and keeps me centered:
ANY QUESTIONS OR COMMENTS? COMMENT BELOW 🙂
With a grateful heart and an amazing tummy – Jay
(Visited 3,901 times, 1 visits today)
Subscribe for tasty, free recipes!