This is dedicated to my fellow alum at Quinnipiac University! These were some of the best times of my life. I made life long friends, learned a lot, and eat a lot lol! I am so grateful to have an article written about me in the Quinnipac Alumni magazine and wanted to dedicate a recipe those happy memories. These days I crack during the day (Chiropractor) and chop at night (food blogger)! So just like college my dinner needs to be ready fast.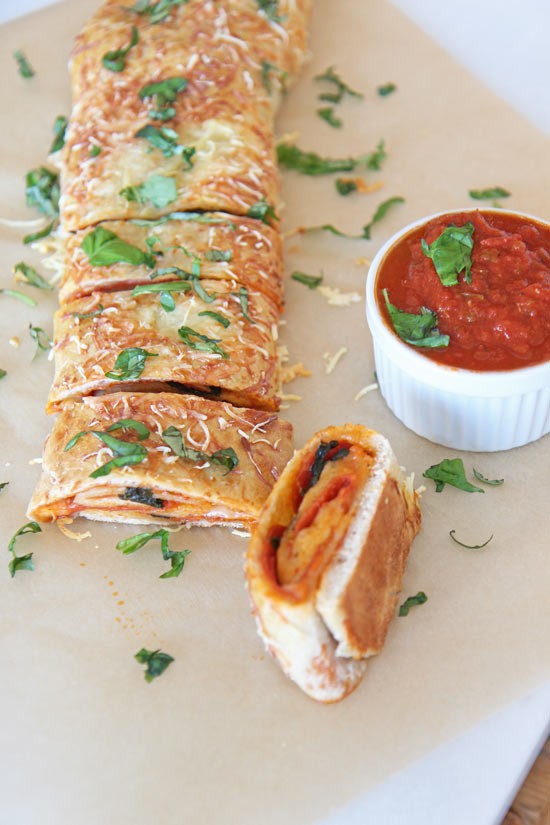 Quinnipiac
 is located in a beautiful part of Connecticut
, 
at
the base of 
Sleep
ing Giant Mountain
 and near New Haven (w
h
ere I partied a lot)!  But the most important landmark for me was 
Tonino's
 Pizzeria.
 Whenever I needed to study for a big test, a big cheesy pizza topped with some type of glorious meat was always by my side. This 
stromboli
recipe reminds me of those days
,
 and each bite makes me 
smile
. The best part is it takes only 20 minutes until dinner is ready. I hope this recipe brings you joy and great memories
,
 too!
3 Tips to Fast Dinners:
1. Make double the recipe. Cook one and freeze one for a really busy week.
2. Make the Stromboli the day before. Put on a sheet tray and when you get home, put it in the oven.
3. Grab premade pizza dough in the can. I know this is not chef–approved but sooo much easier to roll out.
Check this out!! You get Paid to Shop:  
Pepperoni Pizza Stromboli
Ingredients
1 pizza dough
1/2 cup favorite marinara sauce
20-25 pepperoni slices
1 cup shredded mozzarella
10 basil leaves (hand torn)
Instructions
Preheat oven to 375.

First, roll out the pizza dough (approximately the size and shape of a sheet pan).

Next, spread marinara on the pizza dough leaving 1 inch boarder.

Now sprinkle mozzarella cheese all over the pizza dough leaving 1 inch boarder.

Next, place pepperoni all on top of the cheese also leaving a 1 inch boarder.

Roll up into a jelly roll length wise.

Next, brush the top of the Stromboli with egg and sprinkle mozzarella on top.

Finally, seal the edges, place on parchment lined sheet tray, and bake for 20 minutes on the middle rack (or until browned on the top).
Watch how to make this simple recipes:
This is a awesome cheese grater:
Two of my other favorite Stromboli dinners:
This book changed my life and it is how I elevated my home cooking:


I can't wait for you to try this recipe!!! Cheers to easy comfort food.  Happy Cooking!
QUICK NO BAKE DESSERT  FOOD RECIPE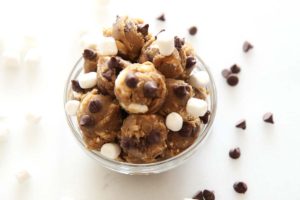 Your Dash Of Gratitude:
                                                                                                                                   
ANY QUESTIONS OR COMMENTS? COMMENT BELOW 🙂
With a grateful heart and an amazing tummy – Jay

(Visited 1,368 times, 1 visits today)
Subscribe for tasty, free recipes!