Lemony buttery scallops dancing with zoodles is my kind of easy dinner night!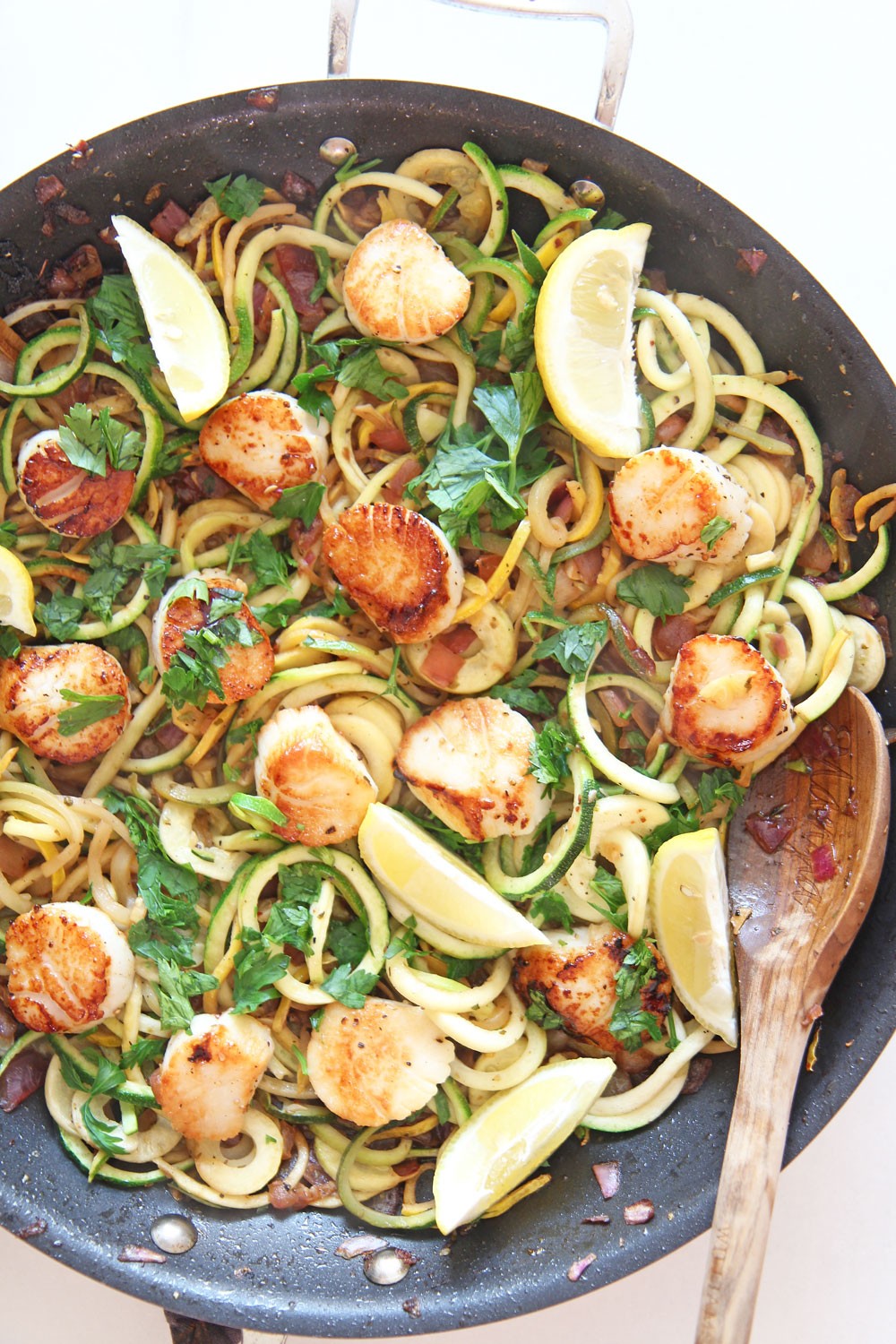 Sometimes its comfy cozy to eat a easy restaurant dinner on a Wednesday night at home! Living in the city that never sleeps me and Tom are always rushing during the week. So to break up the craziness I make mid-week celebration dinners. The only rule I have is it must be easy and fast to make. Its my middle of the week too lol! So scallops take 6 minutes and by using zoodles you save so much time. Make sure you find a way to stop the rush of your day and celebrate you and all the hard work you do.  Cheers to recipes that inspire and celebrate you!
This Recipes Hack (make dinner faster):
Don't watch water boil! Using zoodles saves the 5 minutes it takes for the water to boil and 10 minutes to cook regular pasta. Just drop the zoodles in with sauce and 30 seconds later its done.
Chose a fast protein. Scallops are soooo easy to cook! One side 2-3 minutes and other side 2-3 minutes and done! Less time cooking means more time chilling out!
Watch how to make this awesome chickpea recipe: 
Scallop Scampi Zoodles
Ingredients
1 pound scallops
3 tablespoons oil
1 tablespoon salt and pepper
1 onion (chopped)
1 teaspoon oregano
1/2 teaspoon red pepper flakes
1 tablespoon white wine vinegar or white wine
3 tablespoons butter
5 garlic cloves (sliced)
1 lemon (juice)
1 pound zoodles
1 handful parsley (chopped)
Instructions
First, add 2 tablespoons oil to medium high pan.

Now, add salt and pepper to both sides scallops and place in the pan. Make sure not to have the scallops touch (spread out) so they sear instead of steam. Cook 2 minutes per side.

Next, take the scallops out of the pan. Add 1 tablespoon oil, the onions, oregano, red pepper flakes, garlic, 1 teaspoon salt and pepper. Mix 30 seconds.

Now, add butter, lemon, vinegar, and zoodles. Mix and cook for 1 minute.

Finally, add parsley and scallops back to the pan. Enjoy this weeknight smile!
My Favorite Ways To Add More Gratitude In My Life: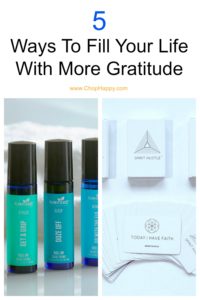 Totally Recommend This Food Processor:
Check Out This book! It changed my life and keeps me centered:
QUICK NO BAKE DESSERT  FOOD RECIPE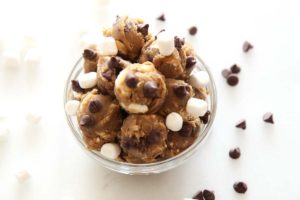 Your Dash Of Gratitude:
                                                                                                                                   
ANY QUESTIONS OR COMMENTS? COMMENT BELOW 🙂
With a grateful heart and an amazing tummy – Jay
(Visited 1,705 times, 1 visits today)
Subscribe for tasty, free recipes!