Sweet rich chocolate matzo bread pudding ready for Passover.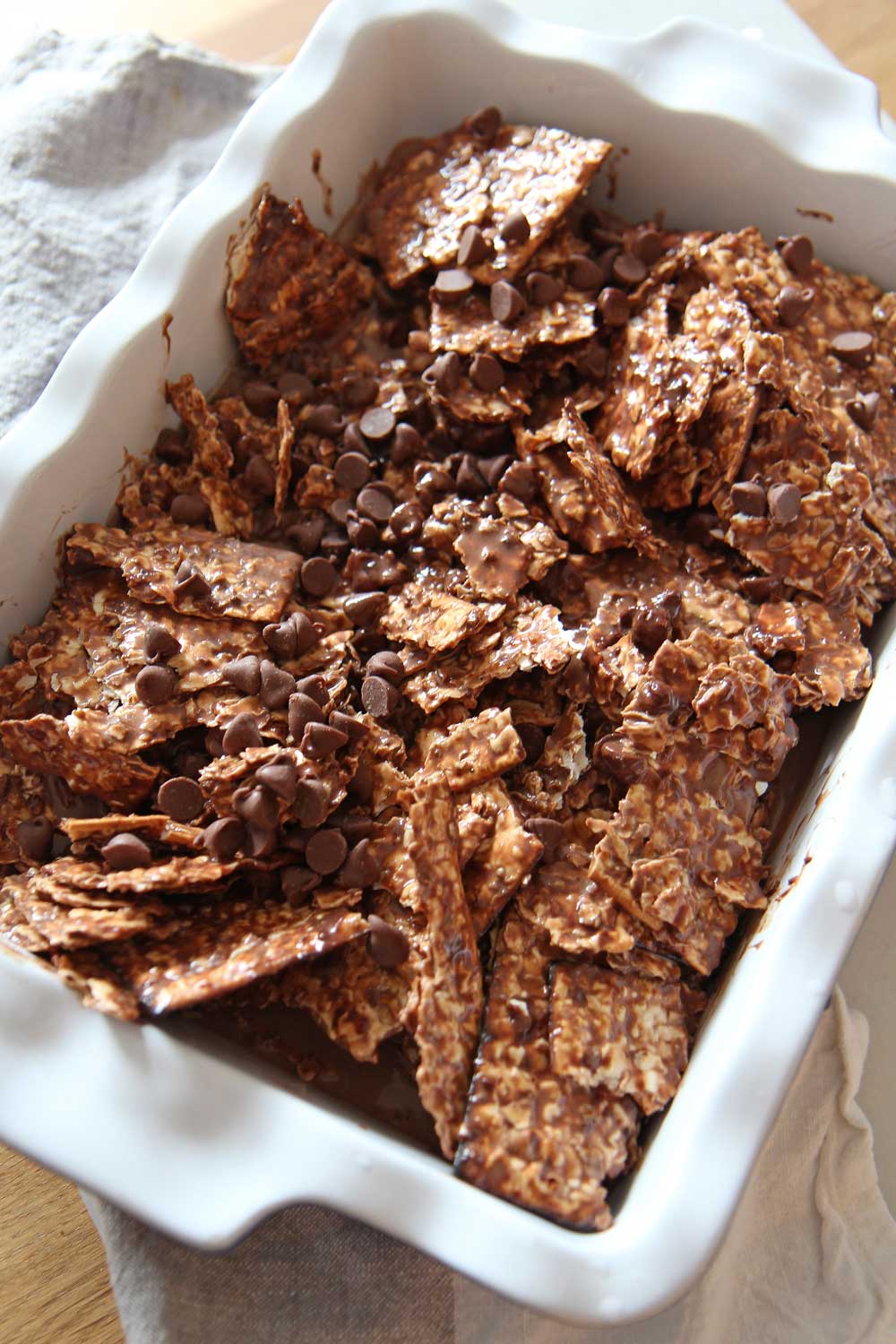 Chocolate, Nutella, and cocoa powder make up this triple chocolate Passover dessert. This is so easy. Add egg custard with chocolate, coffee, and orange jam to make this super amazing. It is sweet chocolate love. Bright citrusy from the orange. The secret ingredient is the coffee that is the magic wand that brings out all the chocolate flavors. You mix the chocolate custard together, pour on the matzo, and let sit overnight to soak in! Then you bake it up to comfort food perfection. It is that easy and perfect a make ahead for the holidays. Hope this dessert gives you another Passover recipe idea and Happy Holidays.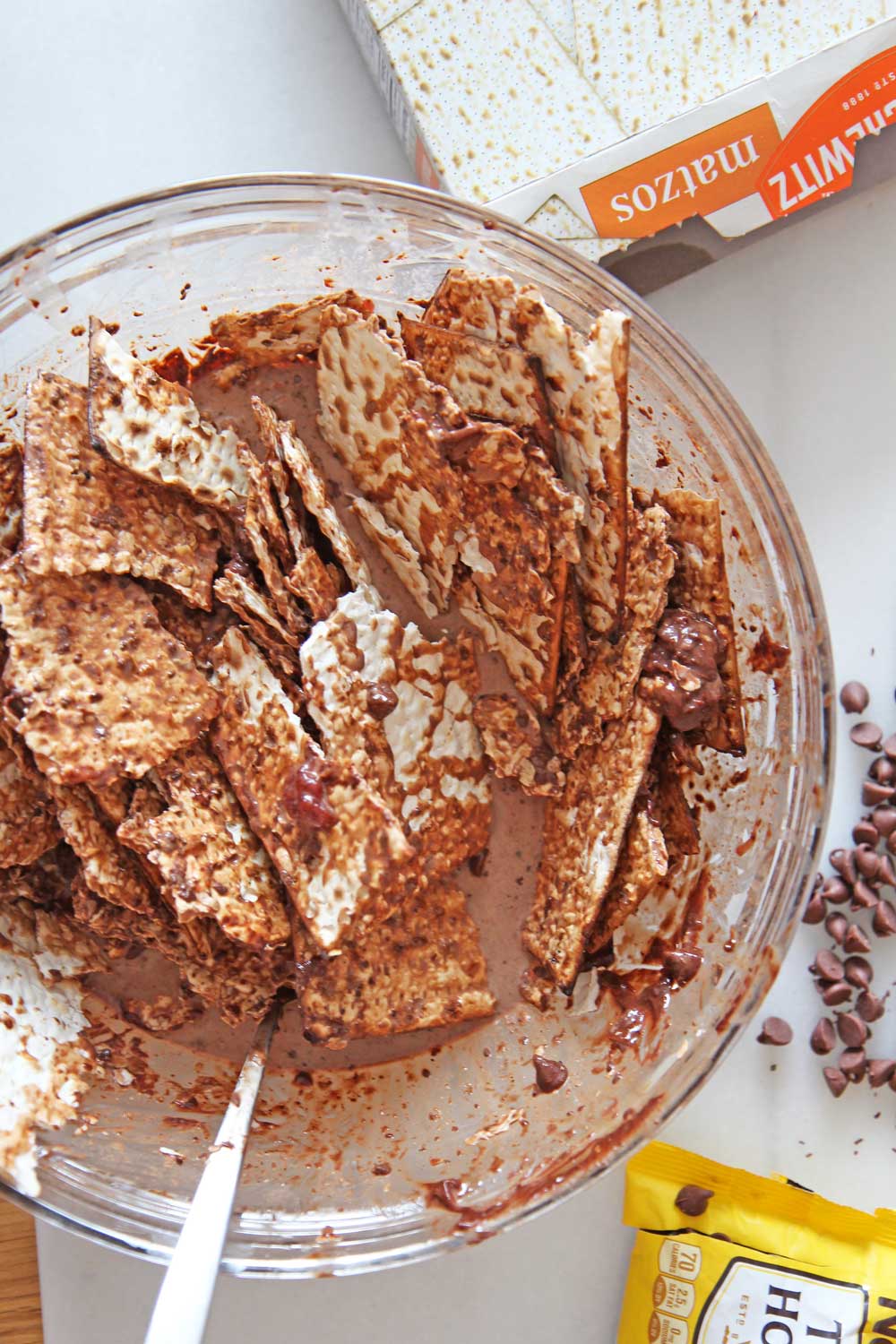 I have to admit I am not a baker so this is super simplistic.  I love Passover because when we were kids it was always at our house. My Mom would set up a long table in the dining room (we only eat there for holidays) and invite our whole family. Uncle Al who was soooo funny and Aunt Judy who was friends with why mom since nursery school would also come so it was extra awesome. My family would all gather around and we would eat all Mama Goldsteins
best holiday recipes
. Then after stuffing ourselves we would wait an hour and the table would have tons of desserts. It was an eating feast and fun with the whole family. Those memories live with me and make me smile every time I make this dish. What was your favorite Passover memory or tradition? What would you fill in this pie dough. Happy Holidays and may you have a happy and health Passover!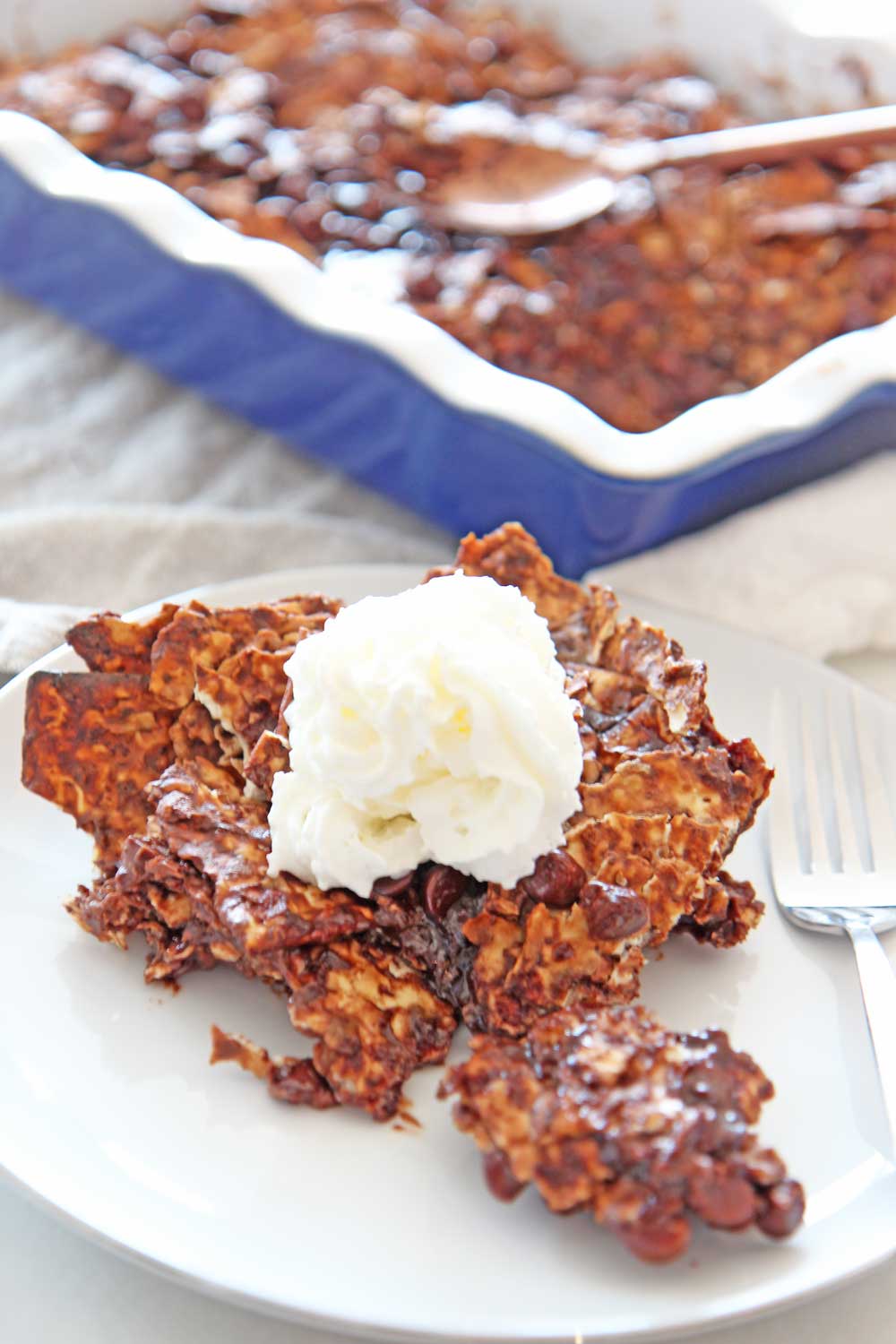 Triple Chocolate Matzo Bread Pudding
Ingredients
1 box matzo (broken into pieces)
6 eggs
2 cups mik
1 teaspoon instant coffee
1/2 cup cocoa powder
1/2 cup semi sweet chocolate chips
1/2 cup Nutella
4 tablespoons orange jam
1/8 teaspoon cinnamon
1/4 cup sugar
Instructions
First, mix everything but the matzo together in a bowl.

Next, add matzo and mix to combine.

Now, pour into buttered baking dish and let soak overnight in the fridge.

Next, bake at 350 degrees for 30-40 minutes.

Finally, top with whipped cream and/or ice cream and enjoy!
Other Passover Recipes:
Any question comment below or email! I love helping change the recipe!
My Favorite Ways To Save Money In The Kitchen: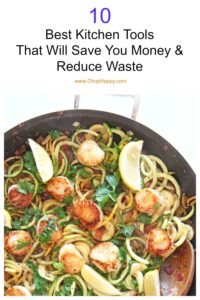 Totally Recommend This Food Processor:
Check Out This book! It changed my life and keeps me centered:
ANY QUESTIONS OR COMMENTS? COMMENT BELOW 🙂
With a grateful heart and an amazing tummy – Jay
(Visited 1,094 times, 1 visits today)
Subscribe for tasty, free recipes!