Zoodles cook in 30 seconds making dinner faster and healthier then regular pasta.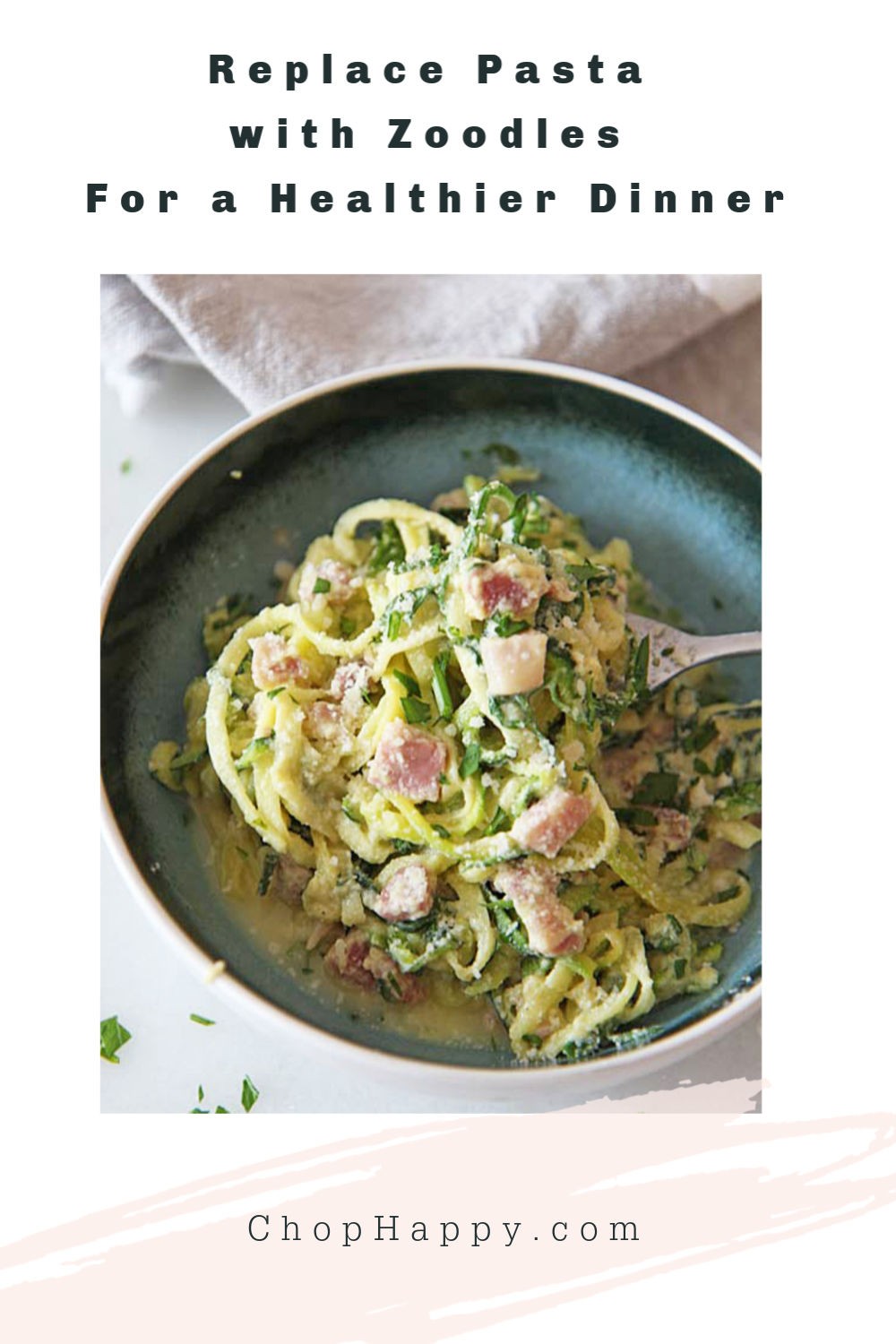 What a huge difference replacing pasta with zoodles will make in your diet! This will help you Eat healthier.
Zoodles have 20 calories in one cup verses 210 calories for pasta in one cup (according to Dr. Axe).
Also, it is reported reported 5 grams carbs in zoodles verses 40 grams carbs in pasta (according to Dr. Axe).
Finally, zoodles are gluten free!
I am obsessed with zoodles for a very lazy reason! It takes 30 seconds to cook opposed to watching water boil for 10 minutes with regular pasta.  Dont buy the zoodles in the store because they are much more expensive then buying a zucchini and creating noodles yourself. This tool is great for people like me who live in small spaces because its not big  and bulky.
Fun zoodle recipes to get dinner on the table fast:
Hope you love this zoodle maker. Wether you are on a low carb diet, vegetarian, vegan, or just want to eat healthy this makes cooking easier and affordable!
Products you can buy to make your own zoodles:
1.  Handheld Spiralizer (approximately 277 4 1/2 star reviews on Amazon) Buy This Amazon
2. Tabletop Spiralizer (approximately 5,575 5 star reviews on Amazon) Buy This Amazon
3. Compact Spriralizer (approximately 276 41/2 star reviews on Amazon) Buy This Amazon
My Top 3 Tips To Eat Healthy: 
Make Coffee at Home: Brewing your coffee at home can save you $100 dollars a month and 1,200 a year (according to Business Insider). Also, its good for the environment because you use a reusable coffee mug instead of throwing out paper coffee cups.
Yesterdays Dinner is Today's Lunch: Even something simple like bbq sauce from last night can be today's bbq chicken wrap. Tzatziki sauce is today's spread on your bread for a sandwich. Be creative and don't waste awesome food!
Grow Your Own Herbs: When I look in my fridge there is always leftover parsley and basil. This is food and money gone to waste. Grow your own fresh herbs and then its free! Plus you can pull off only what you need. Living in NYC apartment I love the new indoor planters.
Hope This helps you make a few changes needed to make your life healthier
Any question comment below or email! I love helping change the recipe!
My Favorite Ways To Save Money In The Kitchen: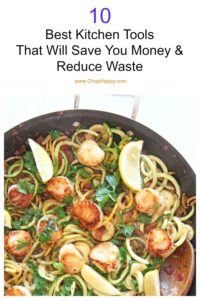 Totally Recommend This Food Processor:
Check Out This book! It changed my life and keeps me centered:
ANY QUESTIONS OR COMMENTS? COMMENT BELOW 🙂
With a grateful heart and an amazing tummy – Jay
(Visited 291 times, 1 visits today)
Subscribe for tasty, free recipes!