The best holiday sides always include a buttery mountain of mashed potatoes in my house. This version has some hacks for less clean up and less steps.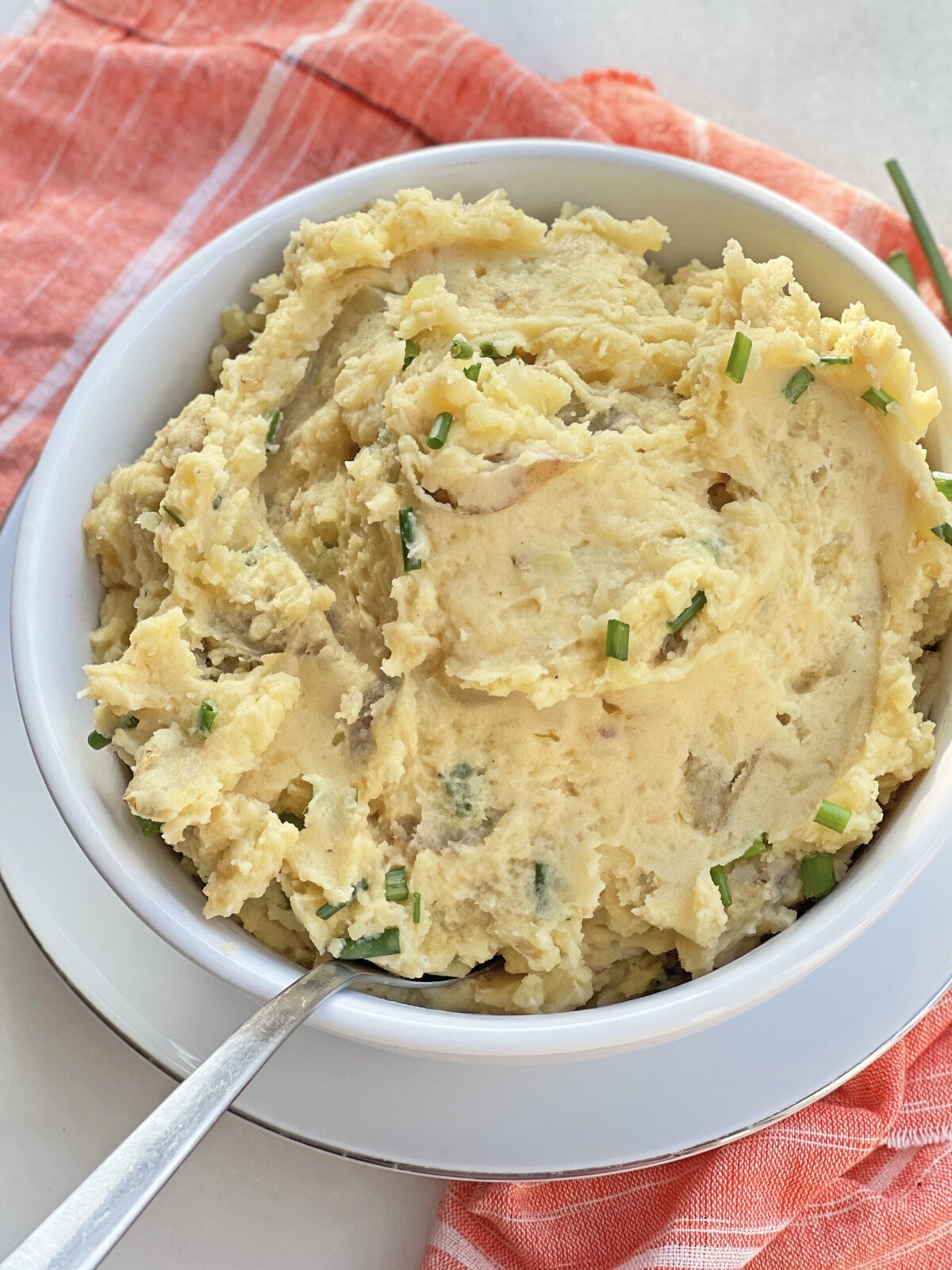 Tips to Amazing Mashed Potatoes:
1. Use Yukon Gold potatoes. Yukon gold potatoes are filled with butter packed flavor and there is no need to peel the potato so less work for you.
2. Boil the potatoes in broth instead of water. The potatoes will soak in extra flavor to pack more yum in the mashed potatoes.
3. To avoid gummy potatoes mash everything together. Once you drain and let potatoes steam out the liquid for a couple minutes then add all the herbs cream, and cheese. You should mash them all together because if you over mix or mash the potatoes will get gummy.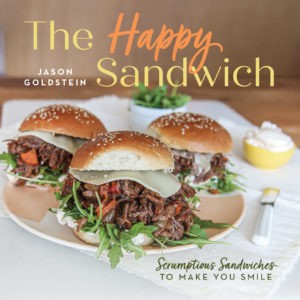 I think the rule should be that mashed potatoes join any holiday party. The creamy potatoes are the perfect side dish to be celebrated. They are so easy to make but you should follow some tips. Make life easy for yourself and use a Yukon gold or red potato so you do not need to peel. Add your favorite seasonings so you know it will taste amazing. Finally, make them a couple days in advance and then add to slow cooker with extra liquid on low heat so the potatoes warm up without taking precious space the day of in the oven.
This is the perfect quick dinner that says to your family you love them and celebrate them! Cooking can be your happy place at the end of a long day just for you! While cooking dance in the kitchen, say what you are grateful for, and count your blessings! Happy Cooking!
How to Make The Best Mashed Potatoes
Ingredients
3 pounds Yukon Gold Potatoes (chopped)
5 cloves garlic
8 cups chicken broth
2 teaspoons salt
2 teaspoons pepper
1 stick butter
1/2 cup sour cream
3 tablespoons chives
Instructions
First, place the potatoes and garlic in a pot with chicken broth.

Next, turn stove to high and start the timer for 15 minutes when the broth comes to a boil. Then drain and put the potatoes back in the hot pot to steam out some of the liquid for 5 minutes.

Now, add the salt, pepper, butter, sour cream, and chives to the pot with potatoes and mash.

Finally, enjoy or freeze for 6 months in ziplock bag to eat later.
Easy Recipes For The Holidays:
Any question comment below or email! I love helping change the recipe!
(Visited 316 times, 1 visits today)
Subscribe for tasty, free recipes!