I love this time of year because PEEPS are one of my favorite sweets and making fun food art with them! 
I love this time of year! Spring has sprung, NYC becomes blooming with people hanging outside, and the PEEPS candy becomes plentiful at Duane Reade (NYC's CVS). Every year I make something fun with Easter Candy! I am not the best artist but have so much fun doing this. I made a
PEEP's Cake for Non-Bakers
and an awesome
PEEPS cocktail
. Now presenting PEEPS lake with the lake made of chocolate. I hope you like this and this is a fun project you and your family can do together. Also, check out my fun and easy
Easter Dinner
.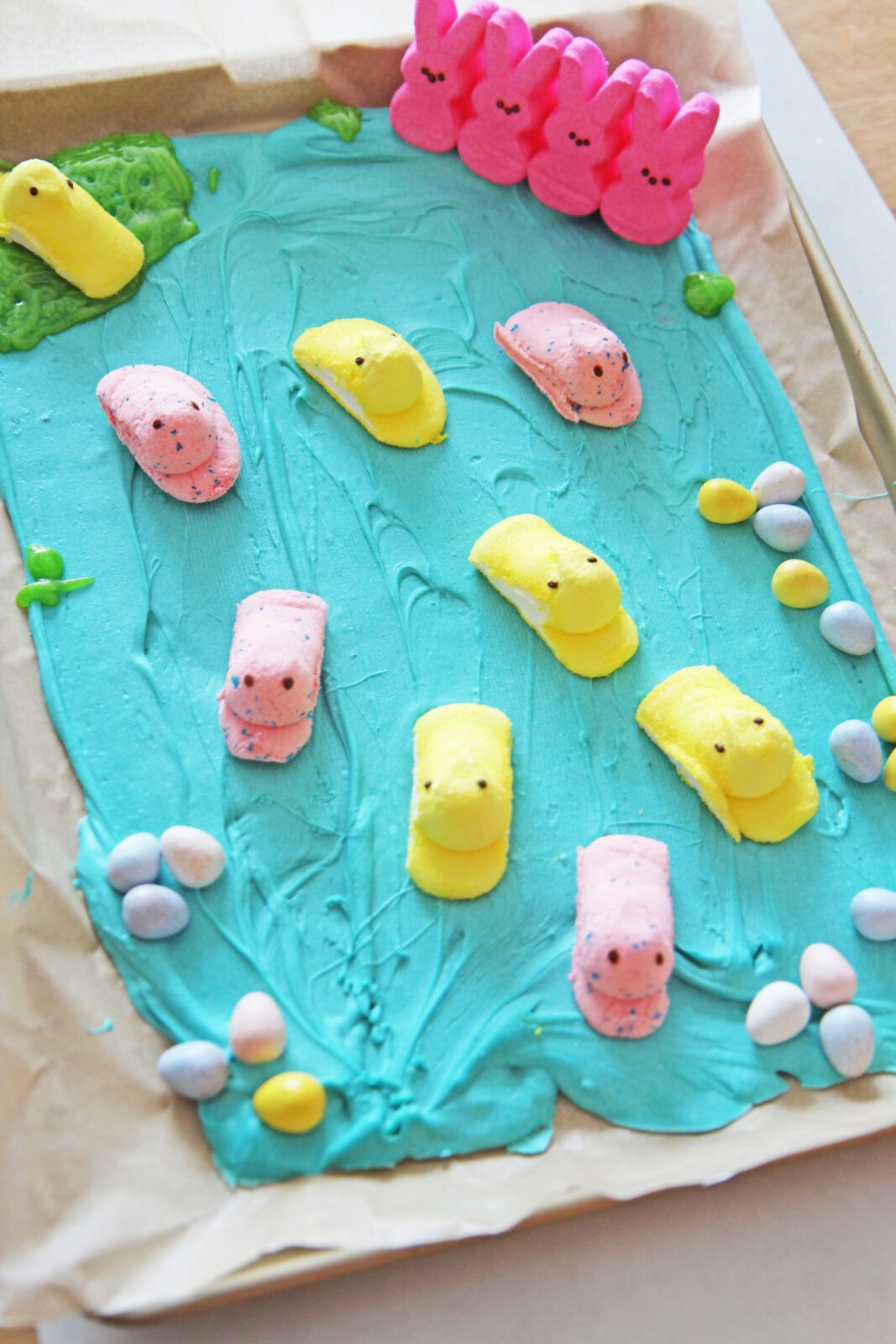 Gratitude Tip While You Cook:
My mission with Chop Happy is to create easy recipe for busy people with a dash of
gratitude
! Since we all have to be in the kitchen at some point in our day lets use that time to zen out and gain more gratitude.
For the time the chocolate to set visualize your dreams as if it is already here. Working on you does not have to be a long drawn out process. It can be as simple as a couple of pages of a motivational book. The perfect book to read to learn more about finding calmness, your dreams and making your wishes a reality is
The Secret!
Time Saving Dinner Hacks / Cooking Tips:
Gratitude While Stirring: Use the kitchen as a place for self care. As you stir or chop say what you are grateful for. I do this all the time so that cooking can be a time to recharge.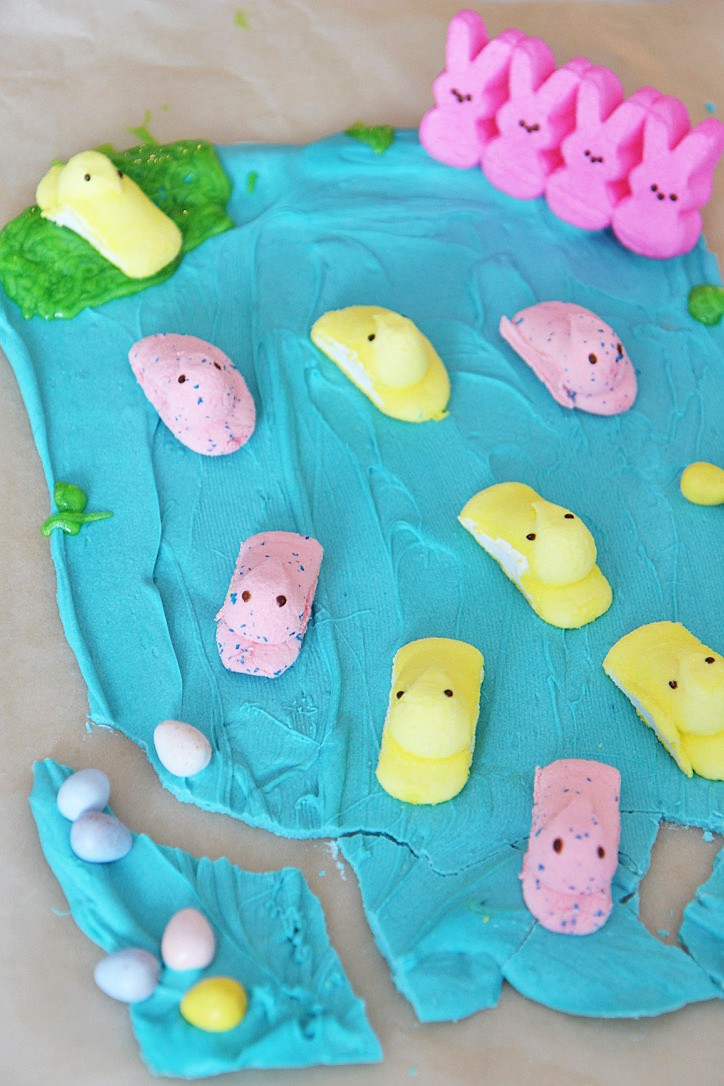 PEEPS Chocolate Bark Lake
Ingredients
2 packages PEEPS (1 of PEEPS bunnies and 1 PEEPS ducks)
1 handful mini chocolate eggs
1 tube 1 tube green edible gel or frosting
2 (11 ounce) packages white chocolate
12 drops light blue food coloring
1/4 teaspoon salt
Instructions
First, place the white chocolate and salt in a bowl and microwave 30 second intervals until melted.

Next, add blue food coloring and mix until it turns light blue. Then pour the blue chocolate on a sheet pan lined with parchment paper. Spread out the chocolate with a knife to the length of the sheet pan.

Now, add green gell to one edge to look like grass and chocolate eggs on the edges to look like rocks.

Next, place your PEEPS ducks on the chocolate to look like they are swimming and a bunch of PEEPS bunnies by the chocolate shore.

Finally, place in the fridge 30 minutes to let the chocolate set in the fridge. Enjoy!
Other Easy Recipes:
(Visited 211 times, 1 visits today)
Subscribe for tasty, free recipes!