I don't know about you, but for any holiday dinner, the potato recipe sides are my favorite part of the meal. Here are 3 easy and awesomely flavorful comfort food recipes you will love.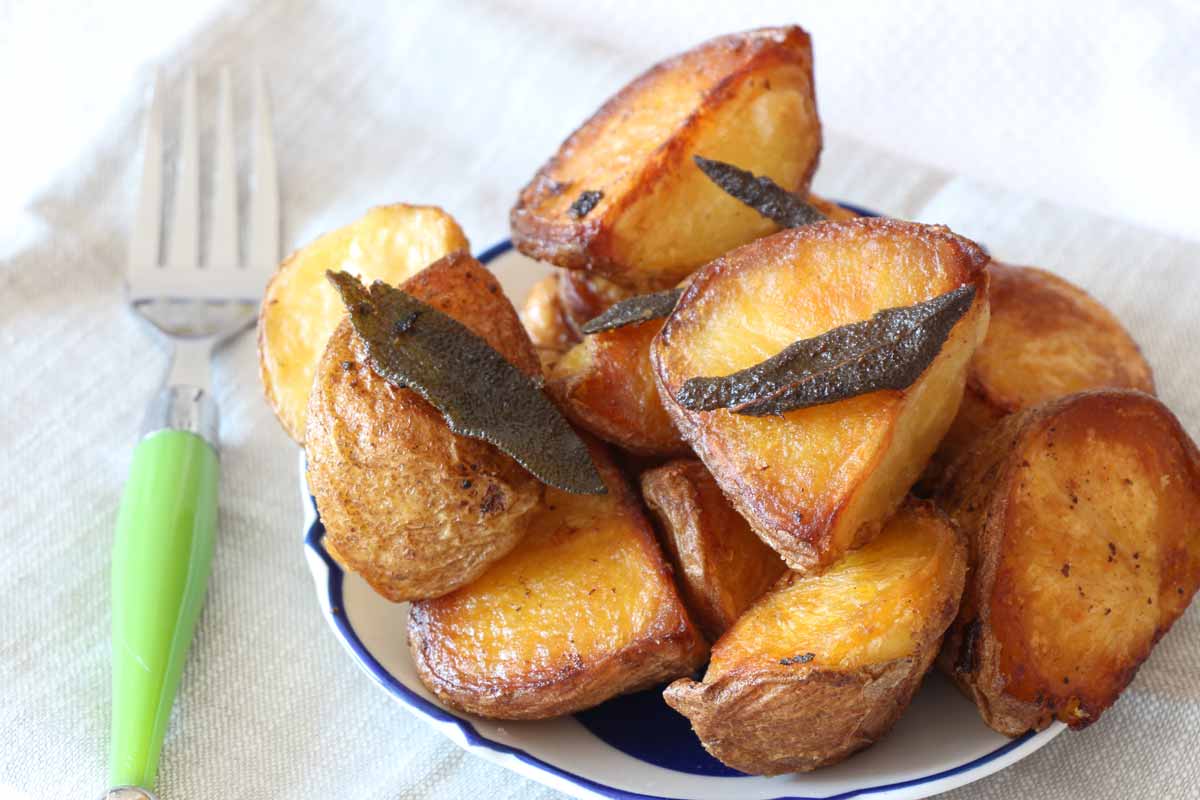 I am always in charge of the sides at Thanksgiving and other holidays, and potatoes are what I always bring (usually mashed or oven-roasted). Below are 3 of my personal favorite recipes. First of all, they are all make-ahead and easy to reheat. Secondly, they all involve creamy salty butter (a personal favorite ingredient). Finally, they are super easy to make which makes me Chop Happy!

TIP: FLAVORFUL POTATOES USING THIS TO BOIL THEM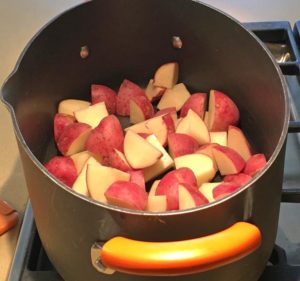 Finally, I send you gratitude and happy cooking vibes and hope that these recipes free up time to pursue time for you. Cheers to happy comfort food!

Happy Cooking, and I am so excited to have you in Chop Happy Land!
---
Roasted potatoes with a crispy outside and a flaky creamy inside bursting with flavor! These potatoes will make your taste buds smile and wanting more. They are super easy and the perfect Holiday Side.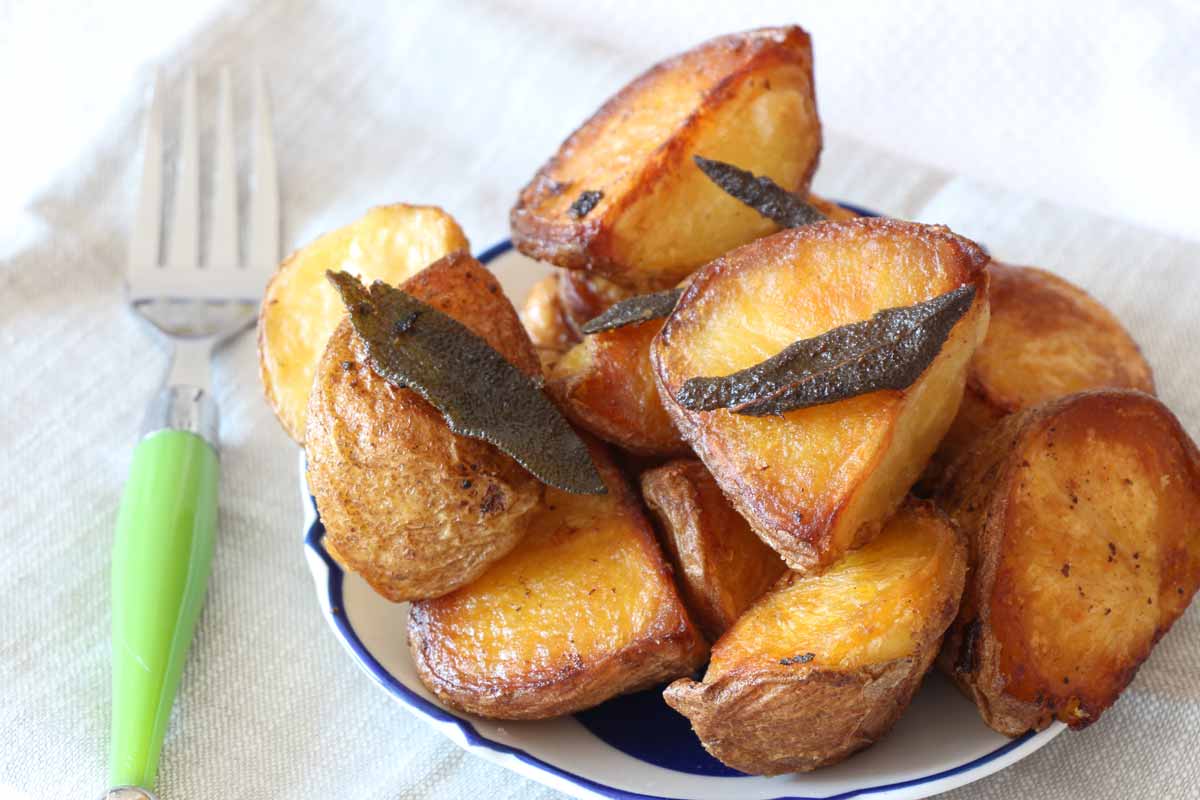 Yes, the title is correct, and yes, it is guaranteed to make you mashed potato smile ? ! Mashed Potato Lasagna is a big comfort food hug.The creamy potato layered with cheese melts in your mouth with a touch of tang as a standing ovation at the end from topping the lasagna with sour cream.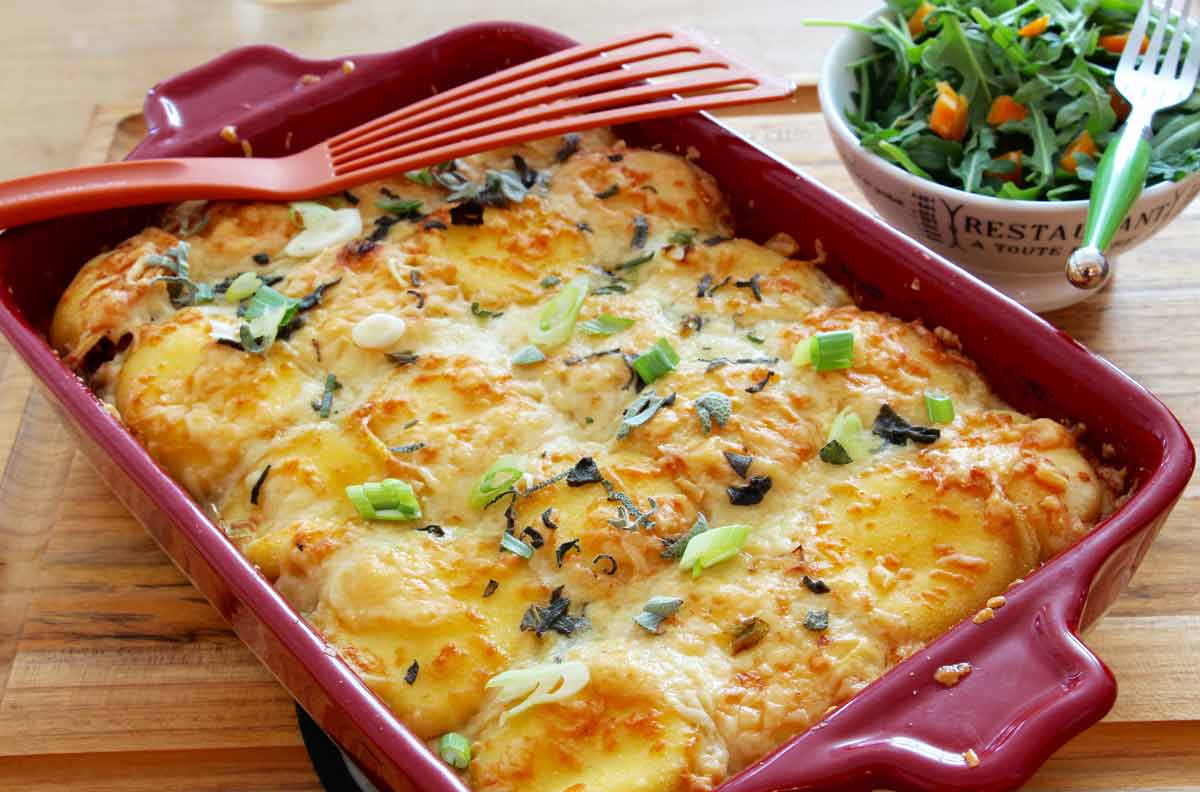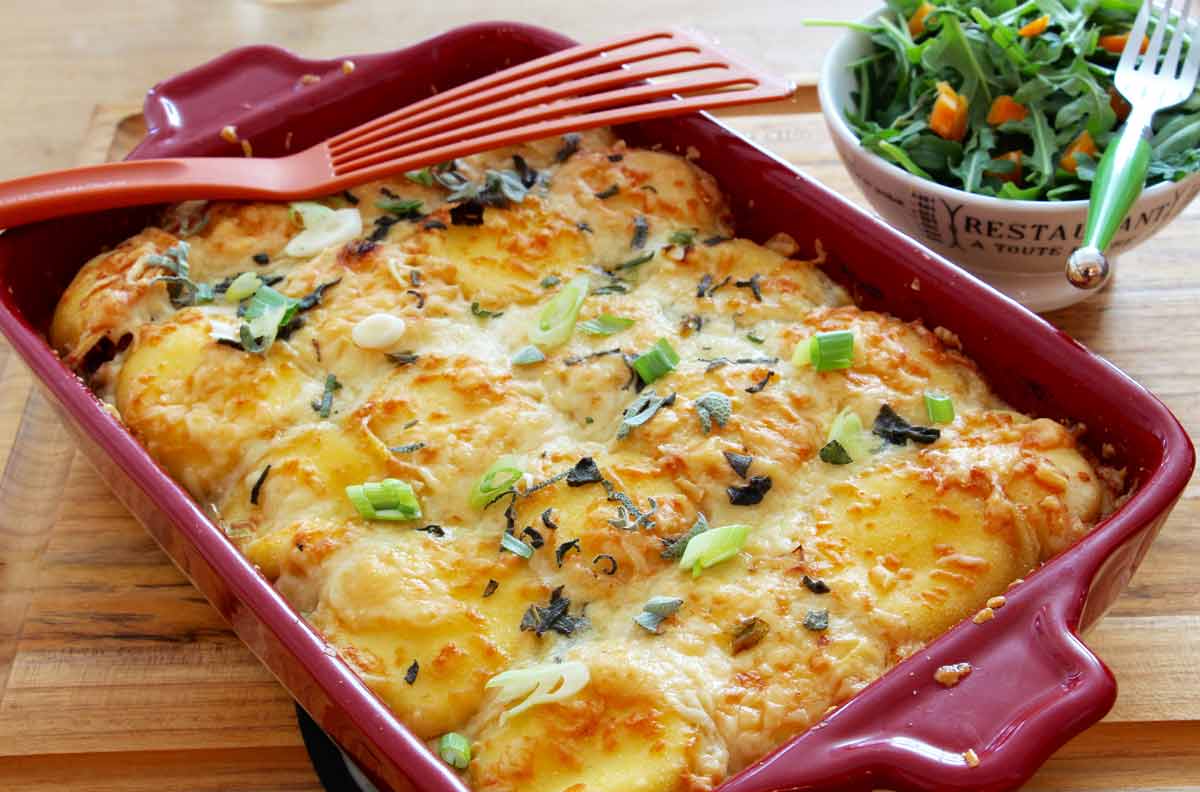 To me, mashed potatoes are the ultimate side, and I think some recipes get too complicated and have way too many steps! In this recipe, there is an extra creamy, nutty and buttery surprise.
A PERFECT RECIPE TO GO WITH THE POTATOES: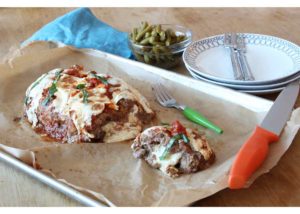 ---
Here is Your Dash of Gratitude:

---
I am so Grateful for you and hope you are doing awesome today 🙂
With a grateful heart – Jay
This book changed my life and it is how I elevated my home cooking:

(Visited 2,368 times, 1 visits today)
Subscribe for tasty, free recipes!