This is a super easy bagel and lox pizza for brunch fun!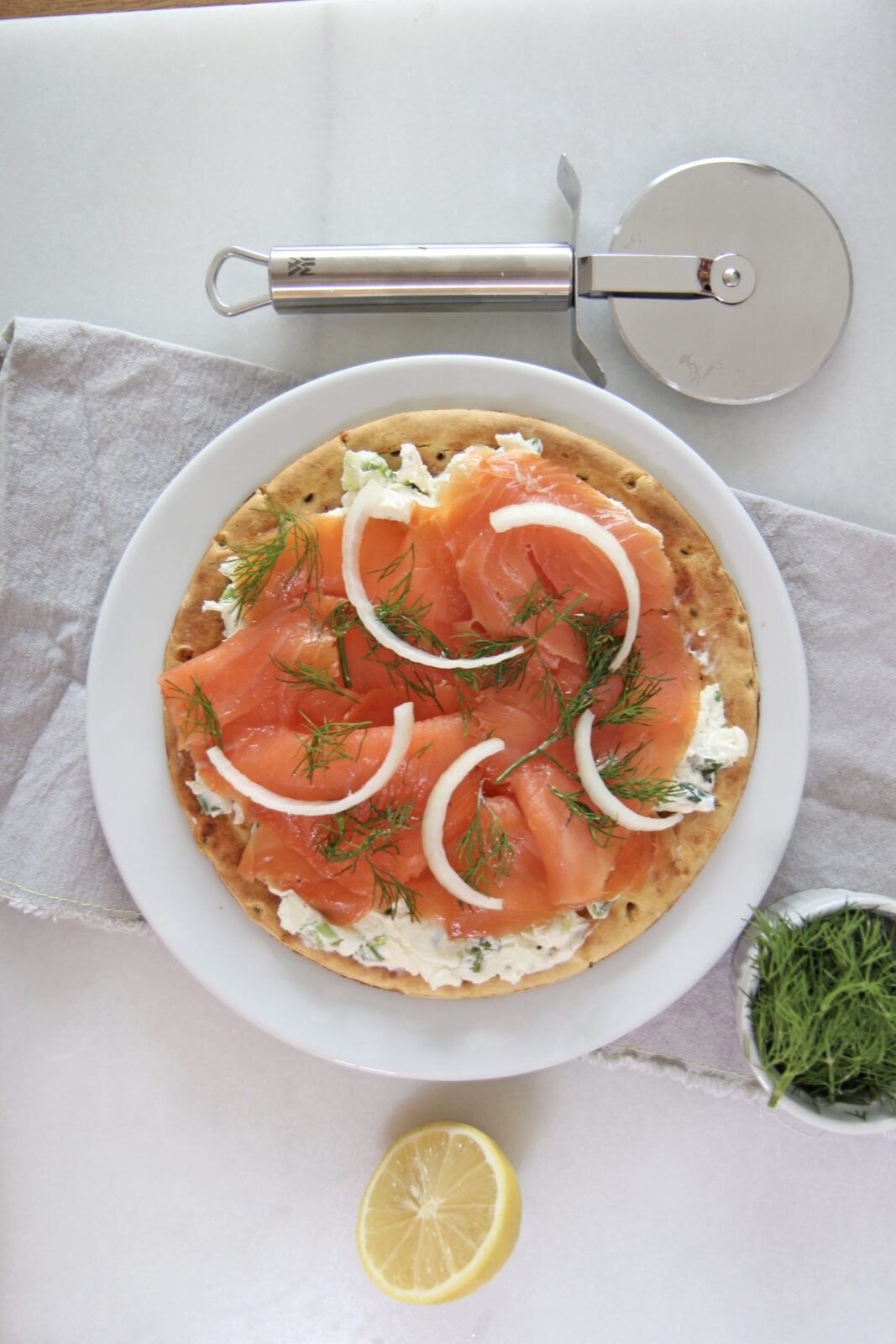 This is dedicated to Saturday mornings in N J getting fresh bagels with my Dad. This was our weekend tradition. Since then almost every weekend I get a bagel and cheers in dedication. When
Banza
asked me to create a pizza recipe with my favorite food the answer was super easy! Bagel and lox was the answer without even a thought! They gave me amazing pizza crust and it is sooooo good. I wanted to make the pizza recipe as easy as assembling a bagel sandwich! I heat up the
pizza crust
, mix scallion cream cheese ingredients, smear and top with lox. So easy and sooo satisfying! What is your favorite food and how would you make that into a pizza?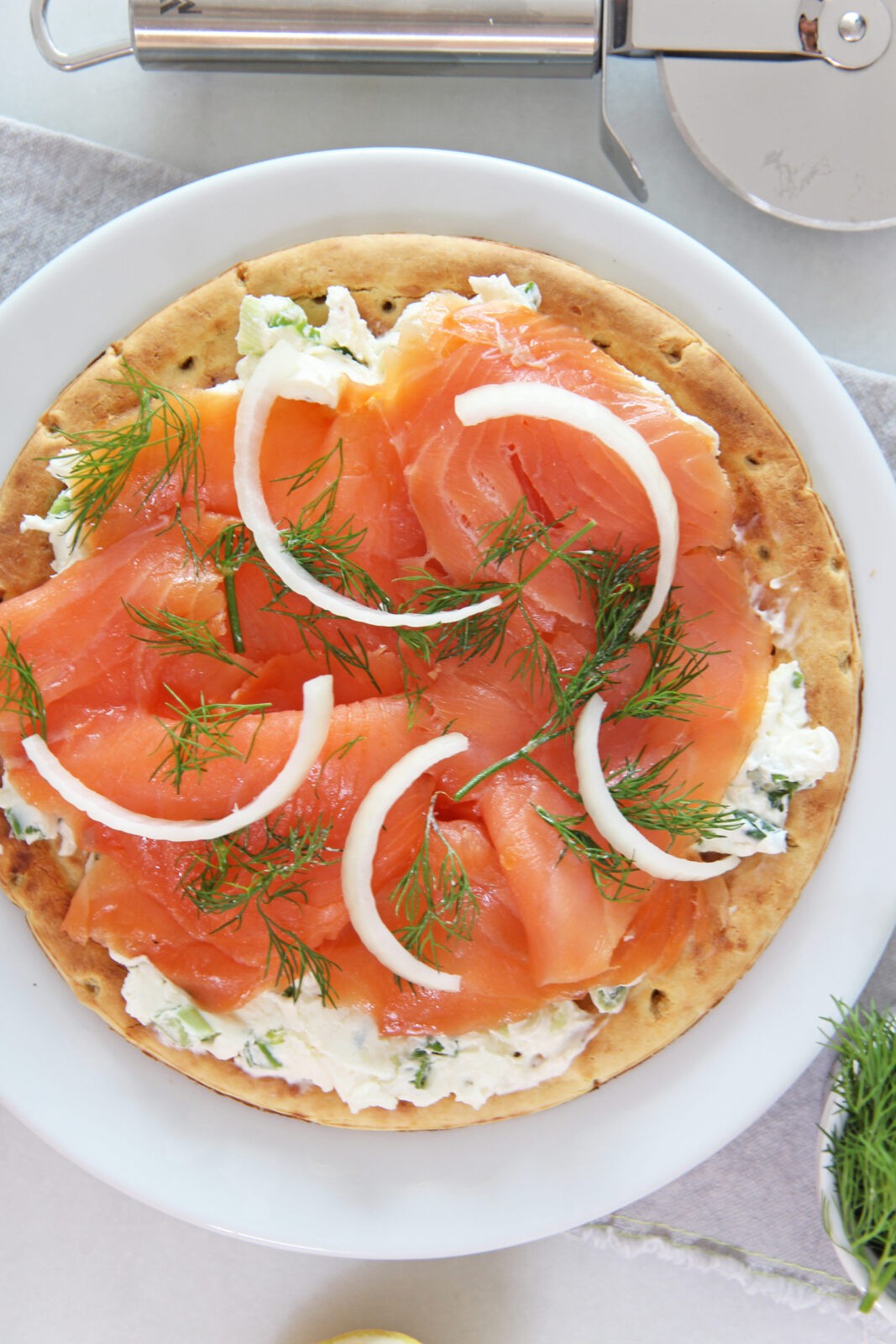 Gratitude Tip While You Cook:
My mission with Chop Happy is to create easy recipe for busy people with a dash of gratitude! Since we all have to be in the kitchen at some point in our day lets use that time to zen out and gain more gratitude.
For the time the meatloaf cooks visualize your dreams as if it is already here. Working on you does not have to be a long drawn out process. It can be as simple as a couple of pages of a motivational book. The perfect book to read to learn more about finding calmness, your dreams and making your wishes a reality is
The Secret!
Recipe Hack / Cooking Tips:
Make your Own Flavored Cream Cheese: It is sooo easy and tastes so much fresher! Just add soften cream cheese to a bowl and mix with fave flavors (scallion cream cheese recipe below). Add squeeze of lemon at the end brightens up the cream cheese and makes it light and cheesier! 
Gratitude While Stirring: Use the kitchen as a place for self care. As you stir or chop say what you are grateful for. I do this all the time so that cooking can be a time to recharge.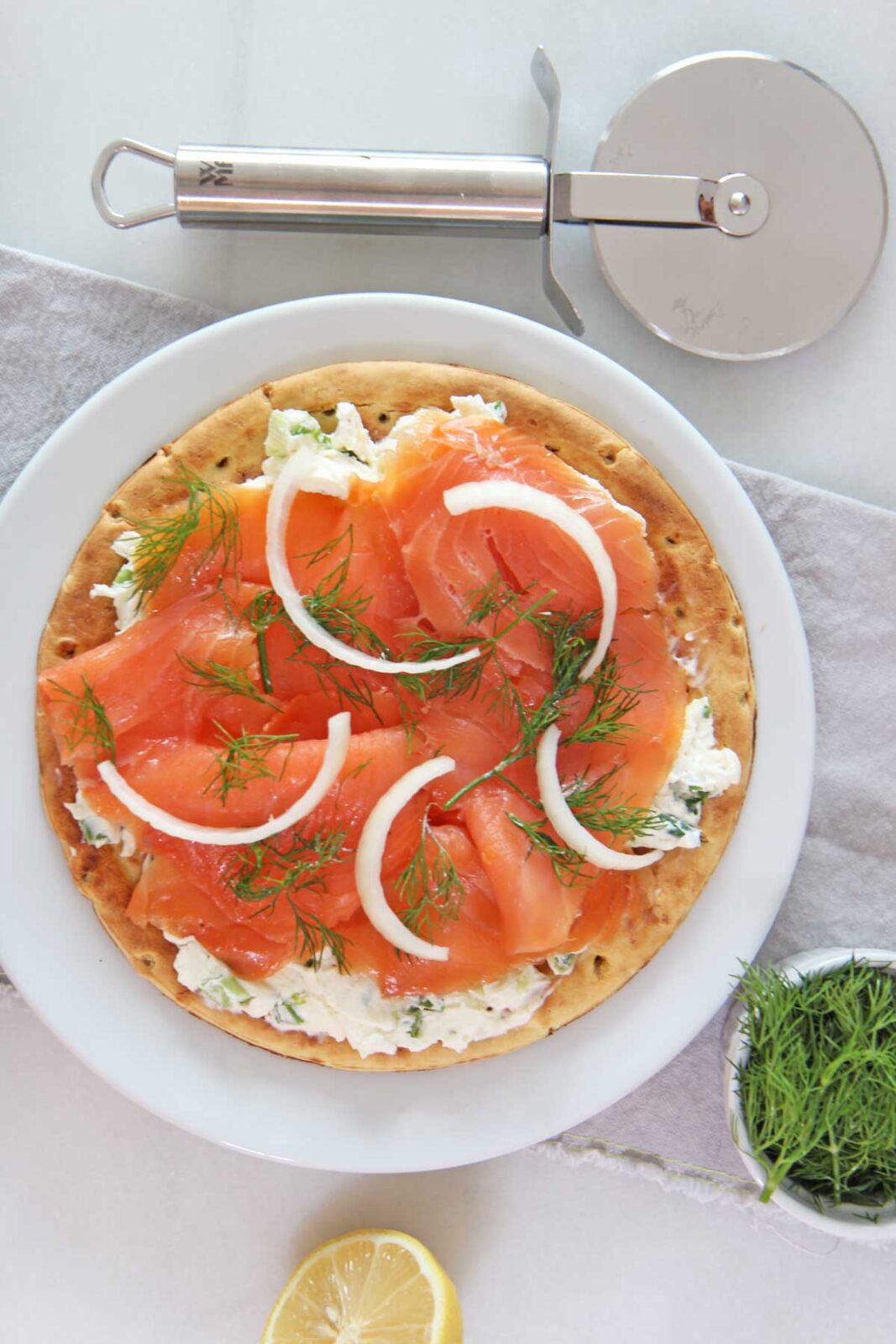 Bagel and Lox Pizza with Scallion Cream Cheese
Ingredients
1 pre-cooked pizza crust (Banza Pizza is my fave)
4 ounces smoked salmon
2 tablespoons fresh dill (chopped)
1/2 lemon (juice)
1/4 onion (sliced)
Scallion Cream Cheese
8 ounces cream cheese
5 scallions (chopped)
1/2 lemon (juice)
1 teaspoon salt/pepper
1 teaspoon garlic powder
1/4 teaspoon red pepper flakes
Instructions
First, mix the cream cheese ingredients together and set aside.

Next, heat up the pizza crust if package instructions suggest.

Now, smear the scallion cream cheese all over the pizza crust.

Next, top with ribbons of lox, sprinkle dill, and then some onion ontop.

Finally, lemon juice on top and enjoy!
Other Easy Recipes:
Any question comment below or email! I love helping change the recipe!
(Visited 372 times, 1 visits today)
Subscribe for tasty, free recipes!