Buttery creamy eggs in a smokey sweet ham shell make perfect breakfast tacos! This is brunch happiness in 20 minutes.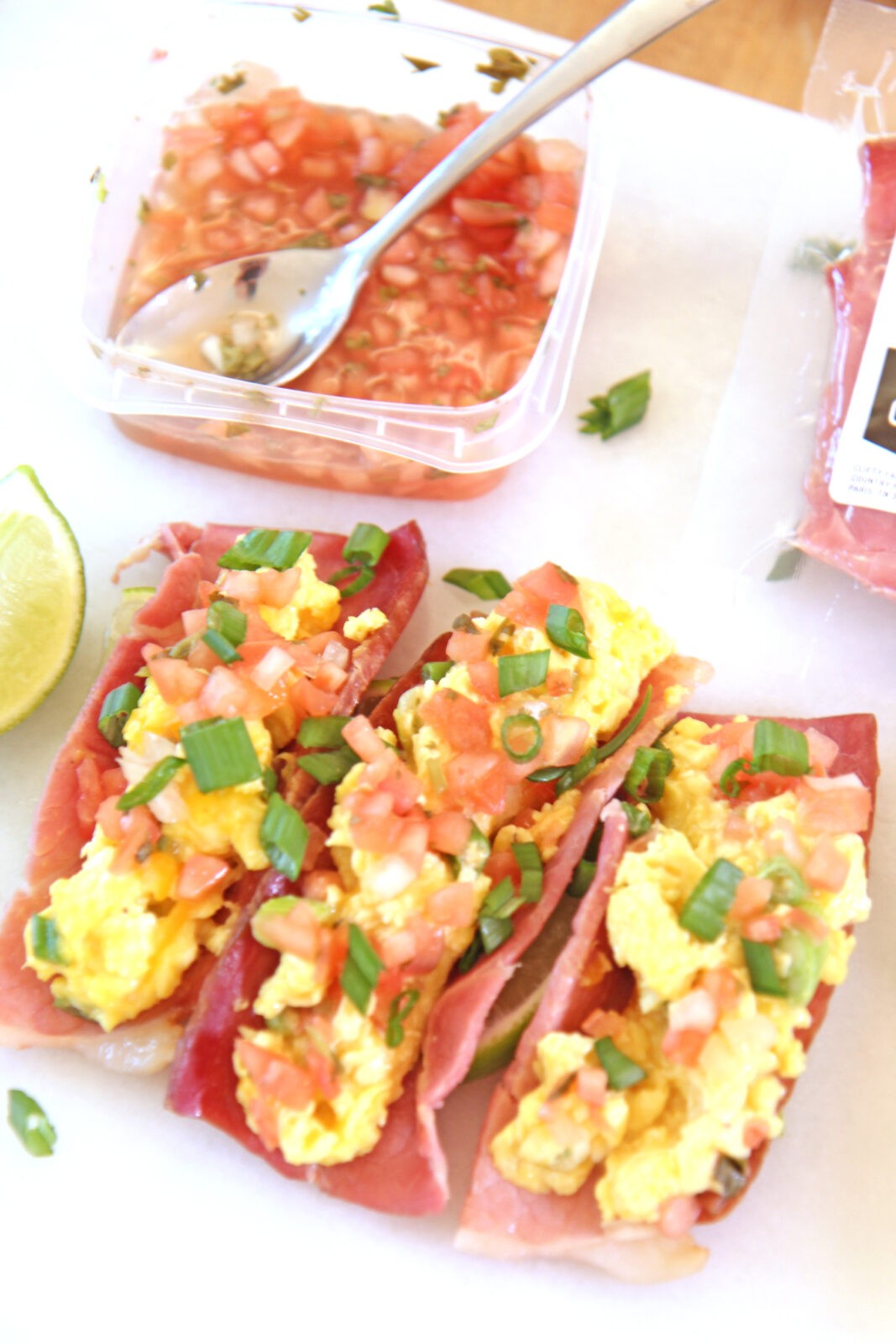 In NYC, brunch is a fun time when you get to hang with your friends, eat decadent food, and slow down! Me and Tom love making brunch for our friends. Cooking for someone is a great way to tell them you care and how grateful you are for them. We make it an event. Cocktails, cheese board, and big family style brunch plate. Simple recipes that our uncomplicated. Also, we have allot of friends with food allergies so I came up with this recipe! It is gluten free and keto friendly so none feels left out. But it is still decadently delicious and awesome. My goal during the week is to adopt a more brunch like attitude! We need to slow down and treat ourselves more often. We forget about us in the race of the week. One way I do this is "Wednesday night chill dinners." We eat dinner at the coffee table, watch TV, and just slowly eat and relax. Kind of like brunch but with out the bottomless cocktails lol! What will you do to create a more brunch like attitude during your week? Comment below! Here are my easy 20 minute breakfast tacos to make life smile!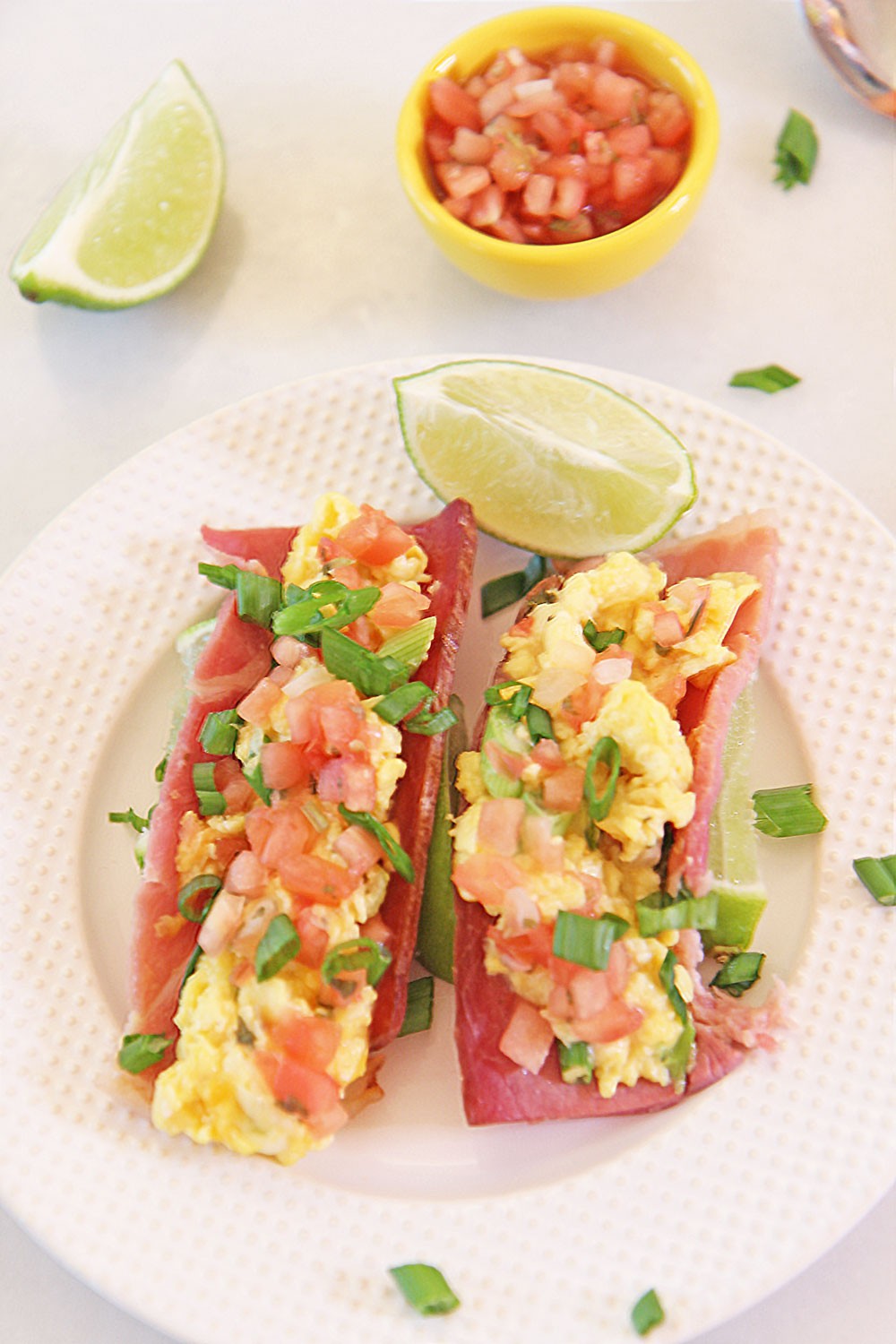 Thank you
Clifty Farms Country Meats
for the Ham! It is soooooo good. Click Here to check out all their yummy products:
www.cliftyfarm.com
Recipe Hack / Cooking Tips:
Buy pre-cooked meats. The ham I used is smoked so life in the kitchen is soo easy. I just fry to heat through and I am done! This saves time cooking that you can spend now on self care relaxation!
Salt the eggs at the end! When you salt eggs in beginning of cooking, it tightens up the proteins in the eggs. This makes the eggs rubbery and less creamy.


Things you will need:
Watch how to make this easy recipe: 
Breakfast Tacos with Ham Shell
Ingredients
5 slices Clifty Farms Country Ham Biscuit Portions (Pre-cooked Ham Slices)
6 eggs
1 teaspoon salt
1 teaspoon pepper
1 tablespoon Greek yogurt
3 scallions (chopped)
1 handful cheddar cheese (shredded)
1/2 cup salsa (store bought)
2 tablespoons butter
Instructions
First, place the slices of the Clifty Farms Country Ham Biscuit Portions on a medium high pan to brown both sides. Cook 30 seconds each side.

Next, take ham out and lower the heat to medium low and place 2 tablespoons butter and the eggs in the pan (do not add salt yet as it will make the eggs tough).

Now, stir the eggs constantly till form fluffy curds. This takes about 2 minutes.

Next, turn off the heat. Then add salt, pepper, Greek yogurt, cheese, and scallions. Mix to combine.

Finally, place ham in taco holder, fill with the cheesy eggs, top with salsa, and enjoy!
Other Easy Brunch Recipes:
If need any modifications to this recipe just comment below or email! I love helping change the recipe!
My Favorite Ways To Add More Gratitude In My Life: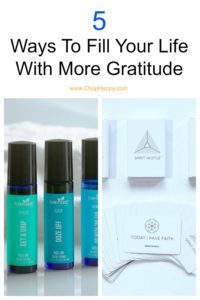 Totally Recommend This Food Processor:
Check Out This book! It changed my life and keeps me centered:
ANY QUESTIONS OR COMMENTS? COMMENT BELOW 🙂
With a grateful heart and an amazing tummy – Jay
(Visited 1,123 times, 1 visits today)
Subscribe for tasty, free recipes!