This cheese burger parmesan is the ultimate comfort food recipe for dinner smiles.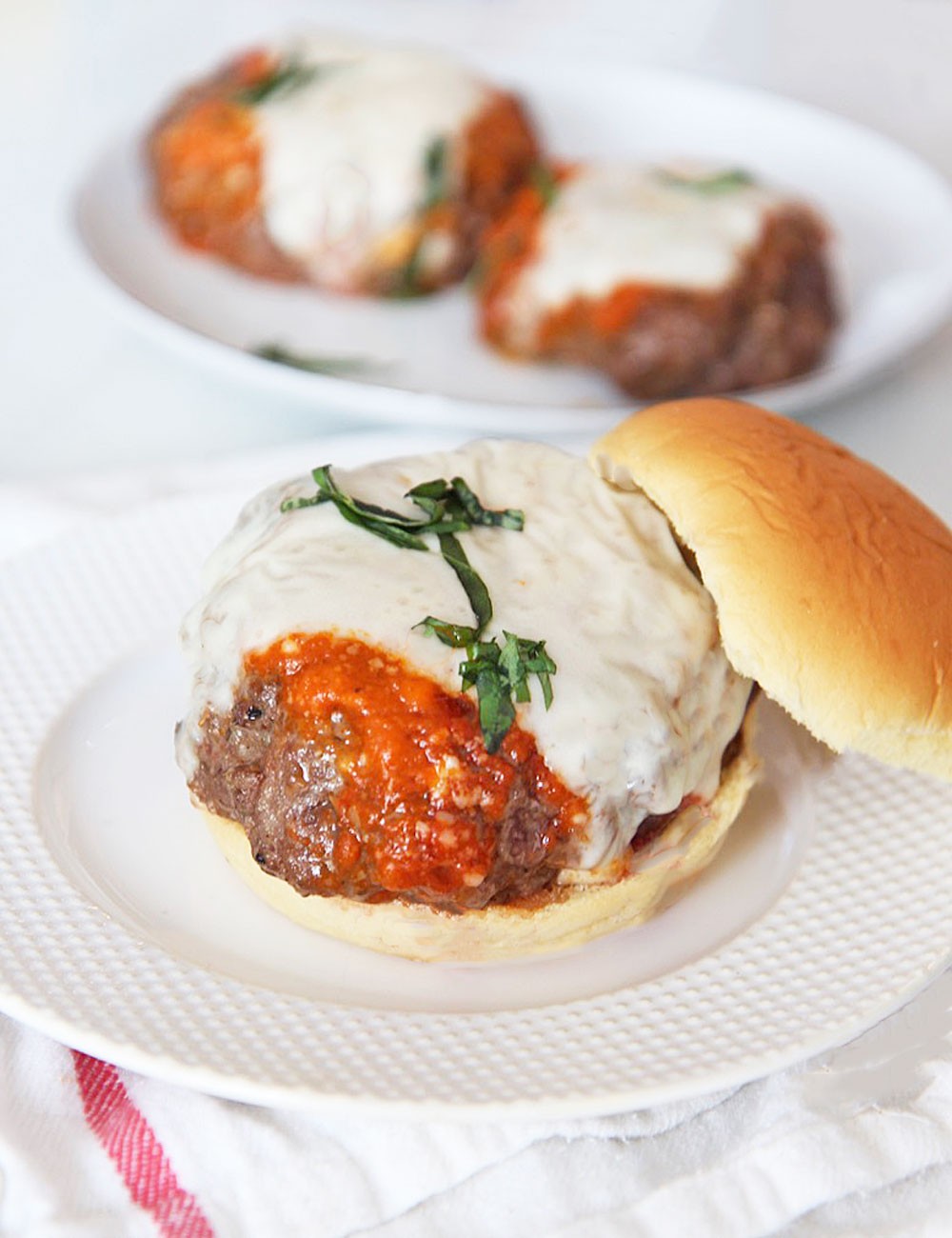 If you are what you eat I am Jason Parmesan. There was 2 dinners we had growing up that always was a family favorite! Cheese burger on the grill in the summer and anything with the last name parmesan. I took both of these amazing comfort food dinners and made it into one juicy burger. One of the most important lessons I learned growing up is to never wait for a holiday or the weekend to celebrate you! Make this mid week so that you have a saucy juicy burger to just celebrate today! I hope this inspires you to have fun, live life, and eat a burger with a cheesy smile.
Steps to The Perfect Cheese Burger!
1. Season the meat well! At least a teaspoon of salt for 2 pounds of ground beef. 
2. Use a pepper grinder and grind your own pepper. Freshly ground pepper has fresh peppery oils that have just ben released and not dried out flavor! This will help give a steak house feel!
3. Season inside and outside of your burger when grilling! The inside gives awesome flavor and the outside gets a great crust onto for extra flavor.
4. Make double and freeze half for a quick dinner on a busy weeknight!
5. Do not over work the meat or you burgers will be tough. Use the opposite hand with a claw like mix to help not over work the meat.
Thank you Frescobene For the Amazing Sauce:
1. The sauce is made fresh and frozen to preserve the home cooked love.
2.
Frescobene
use imported tomatoes and Parmesan and the freshest ingredients.
3. Heat up directly from the freezer to microwave or in your boiling pasta water.
4. This sauce is so amazing and the owners are amazingly filled with gratitude.
Happy Cooking and hope this makes your dinner easier!
Hope you love this recipe and I am always grateful for you! Happy Cooking!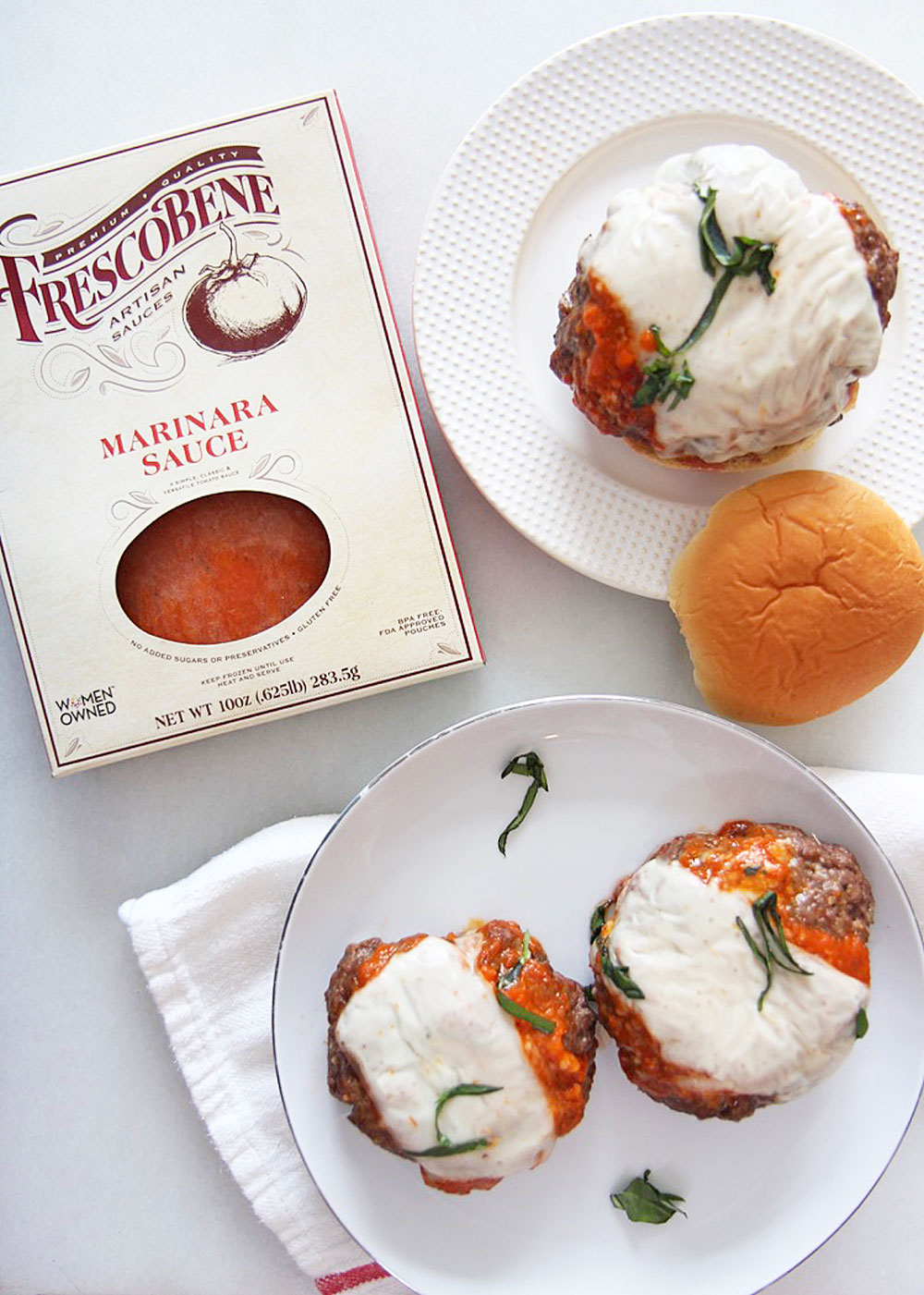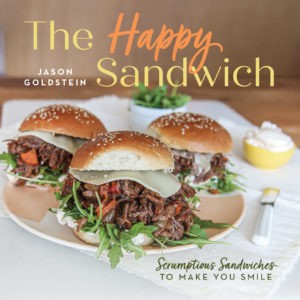 Gratitude Tip While You Cook:
My mission with Chop Happy is to create easy recipe for busy people with a dash of
gratitude
! Since we all have to be in the kitchen at some point in our day lets use that time to zen out and gain more gratitude.
For the time the burgers cooks visualize your dreams as if it is already here. Working on you does not have to be a long drawn out process. It can be as simple as a couple of pages of a motivational book. The perfect book to read to learn more about finding calmness, your dreams and making your wishes a reality is
The Secret!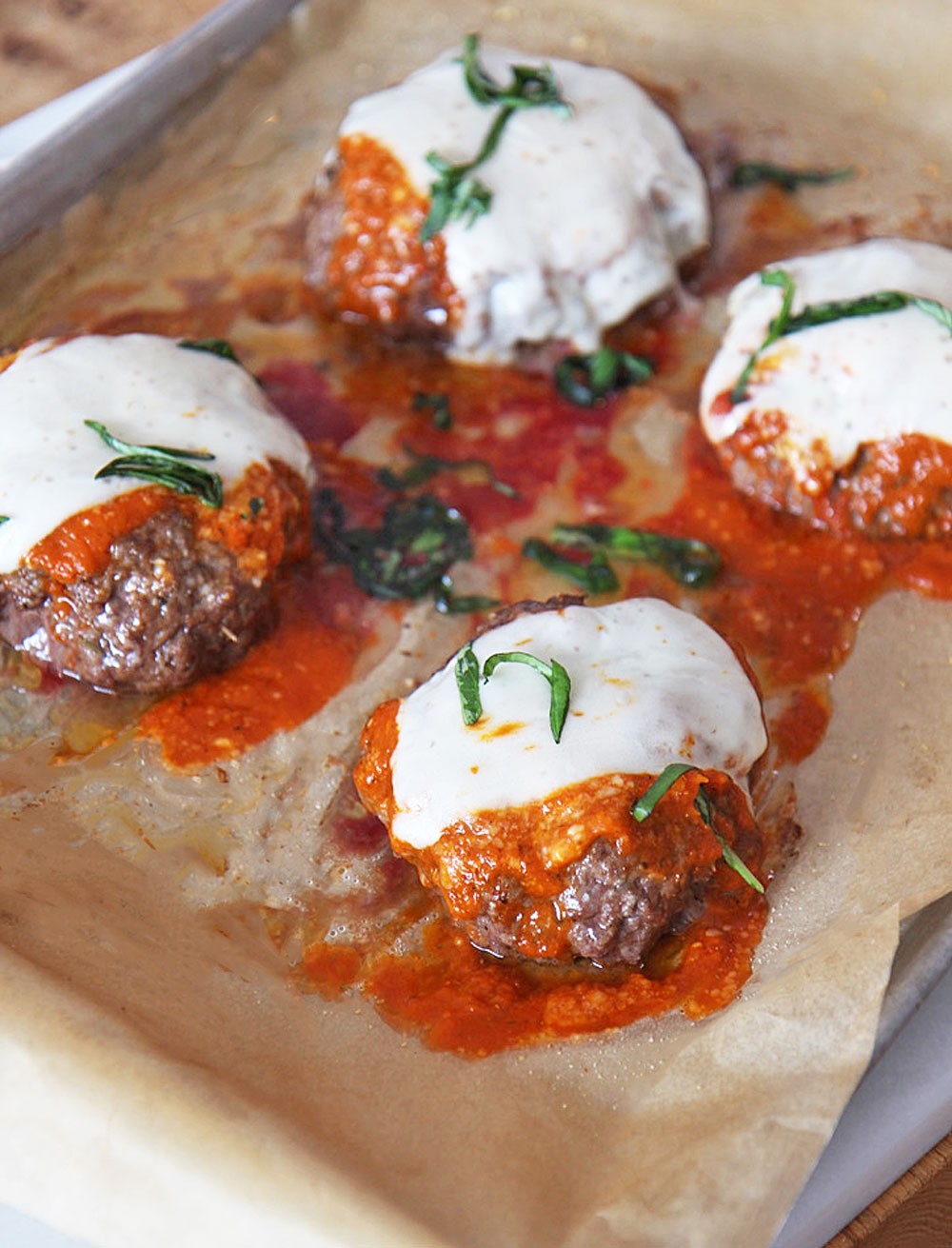 Time Saving Dinner Hacks / Cooking Tips:
Freeze Your Leftovers For An Easy Dinner On A Busy Day: Burgers can be frozen for 6 months Just wrap in saran wrap and then into tinfoil. I love pulling out dinner months later when don't have time to cook.
Use Amazing Store Bought Sauce: One of my favorite is Frescobene Sauces. Frozen fresh and tastes homemade awesome! They have Marinara, Vodka sauce, and much more! 
Gratitude While Stirring: Use the kitchen as a place for self care. As you stir or chop say what you are grateful for. I do this all the time so that cooking can be a time to recharge.
Cheese Burger Parmesan
Ingredients
2 pounds ground beef
1 teaspoon salt
1 teaspoon ground pepper (10 grinds if grinding fresh)
1 teaspoon garlic powder
1 teaspoon oregano
4 tablespoons Parmesan cheese (can substitue with Ramano)
1 store bought marinara sauce (Frescobene is Amazing)
4 slices mozarella cheese
10 basil leaves (chopped)
4 burger buns
Instructions
First, mix the ground beef, salt, pepper, garlic powder, oregano, and parmesan cheese. Use the opposite hand so you do not over work the meat.

Next, form 4 patties and place on parchment paper lined baking sheet and bake at 425 for 20 minutes.

Now, top each burger with marriana and then cheese. Put back in the oven for 5 minutes or until cheese melts.

Finally, top with basil, add to burger bun and enjoy!
Great Healthy Articles:
(Visited 466 times, 1 visits today)
Subscribe for tasty, free recipes!