Easy French Onion Soup Short Ribs recipe that is a comfort food hug.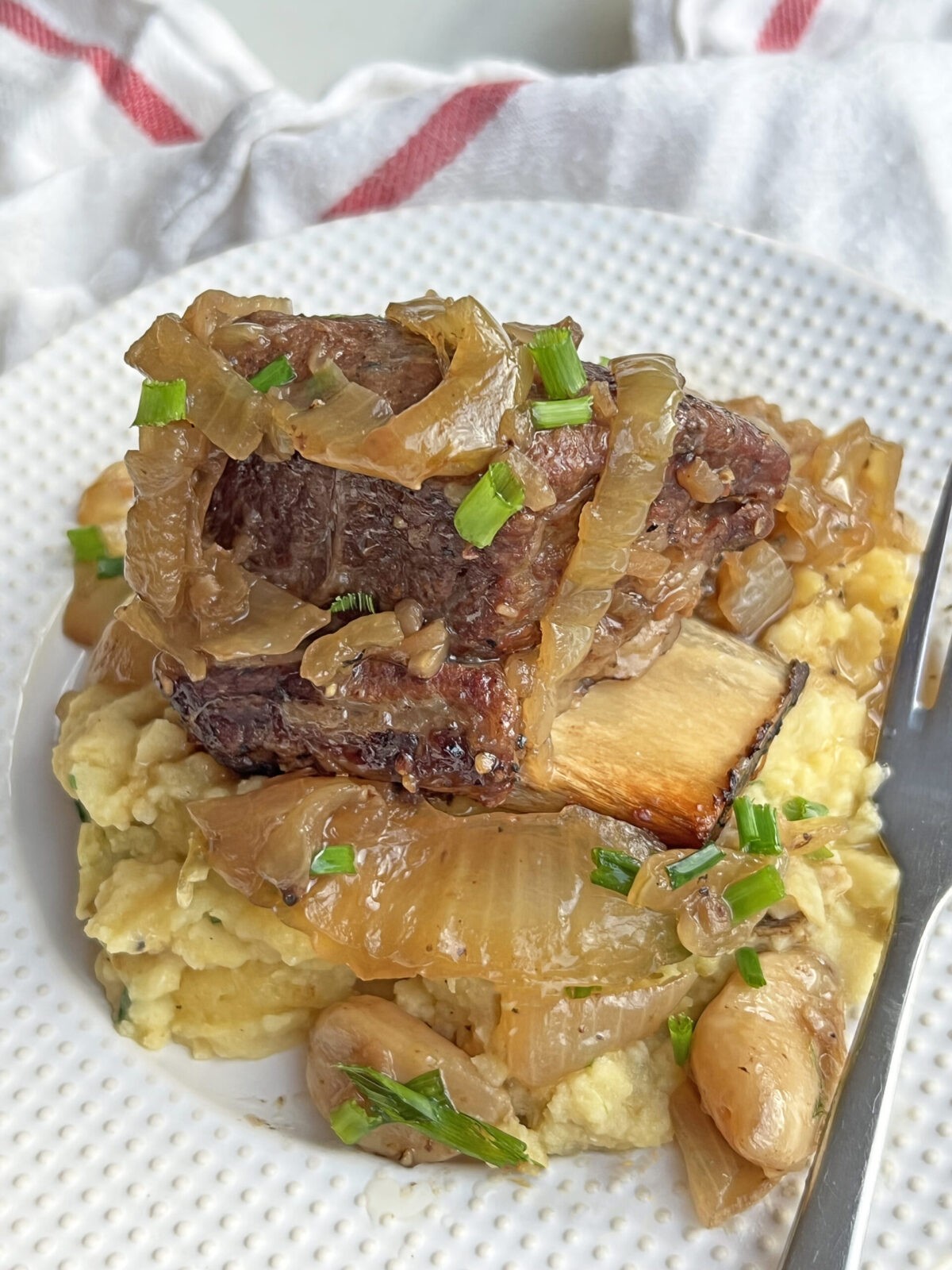 Easy Short Ribs In the Slow Cooker:
If do not want to do in the oven you can do same recipe below in the slow cooker. Cook on low for 8 hours.
When you wake up take out of the refrigerator and turn on before leave for work ( I put a sticky note by my keys so I don't forget to turn the slow cooker on)
 Come home after along day to a hot meal waiting for you thanks to your personal chef, the slow cooker!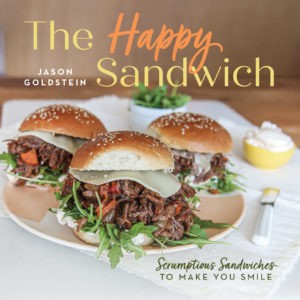 This amazing short ribs recipe comes from my famous brisket recipe I have done on NBC. It is so easy to make and has s fun hack to make less mess in the kitchen! You can sear the short ribs in the oven so not oil splattering. Put on sheet pan or casserole dish and turn the oven to 450. Cook for 20 min and there is no oil spattering all over the kitchen. Also, the secret ingredient comes from Mama Goldstein! It is French onion soup packets. I have made it fresh but the pre packaged soup mix always works best. I hope this warms your heart and is a comfort food hug of yum.
Cooking can be your happy place at the end of a long day just for you! While cooking dance in the kitchen, say what you are grateful for, and count your blessings! Happy Cooking!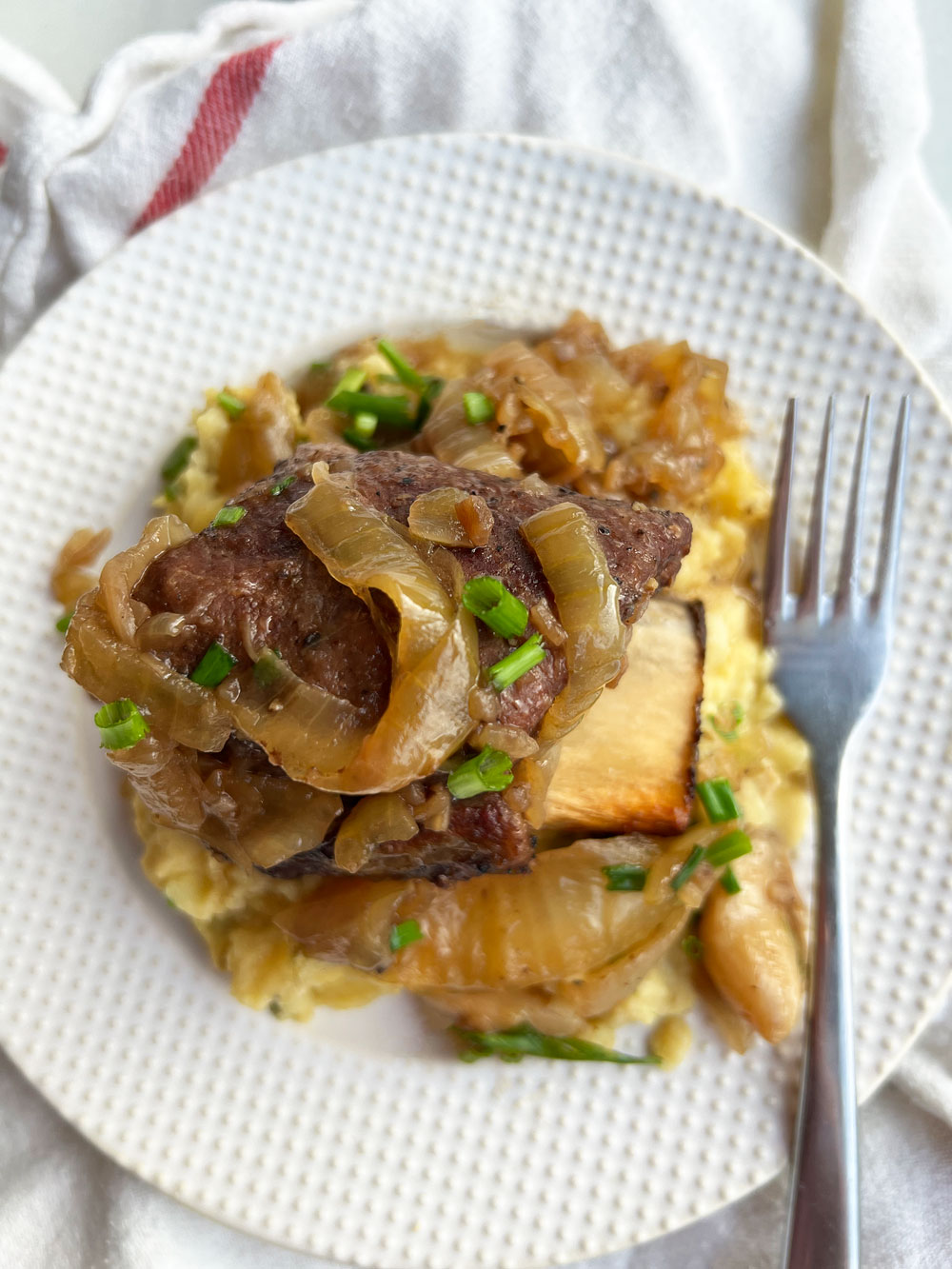 French Onion Soup Short Ribs Recipe
Ingredients
3 pounds beef short ribs (bone in)
2 teaspoon pepper
2 teaspoon salt
3 pounds onions (sliced)
4 cloves garlic (smashed or sliced)
2 packets onion soup mix
1/2 can beef broth
1 tablespoon thyme leaves
Instructions
Preheat the oven to 450.

First, season short ribs with salt, pepper, and 1 packet onion soup mix in a casserole dish. If have the time leave in fridge overnight to let seasonings soak in.

Next, place on top rack of oven 20 minutes to sear the short ribs. Then take short ribs out and lower oven heat to 325.

Now, place the onions, garlic and beef broth in with the short ribs. Sprinkle second packet of onion soup mix on the onions. Then cover tightly with tin foil

Next, place short ribs oven (on sheet pan in case spills) on the middle rack for 6 hours.

Finally, take out and serve on buttery mashed potatoes or rice. Happy Eating!
Easy Recipes For The Holidays:
Any question comment below or email! I love helping change the recipe!
(Visited 184 times, 1 visits today)
Subscribe for tasty, free recipes!