When the Dijon roasted cauliflower comes out of the oven, it is like a beautiful caramelized comfort food trophy. Then you cut a glorious slice dripping with sweet tangy Dijon mustard and your whole world seems little more awesome.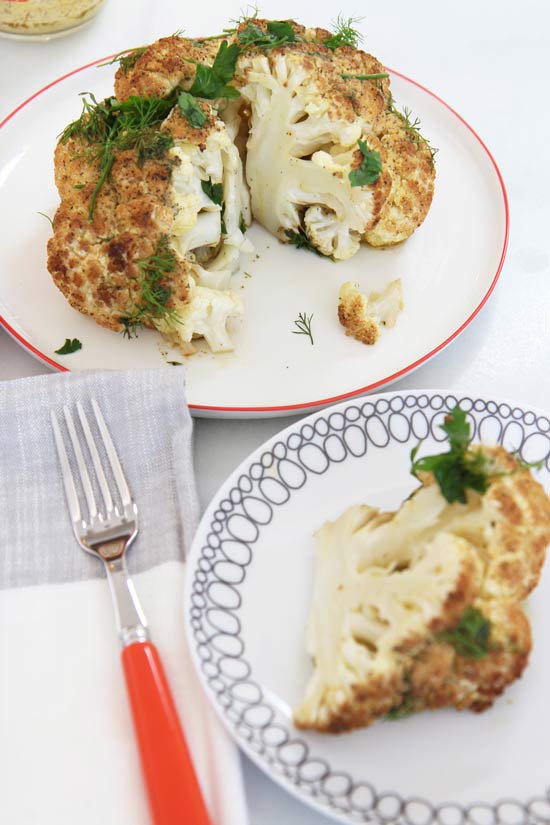 I have seen lots of recipes on Pinterest for whole roasted cauliflower. They looked so good it made me want to start testing recipes. What I love about cauliflower is it has a subtle sweet hearty taste. Also, it is allot like mushrooms. They both fill you up quick and you never miss the beef for dinner. Although, for Tom, I always sprinkle bacon on veggie main dishes lol. We made a pact when we moved in together 8 years ago. No meatless Mondays for him. Although this and pasta is ok lol.
Happy Cooking Tips:
Make the Dijon dressing a week in advance. It last in the fridge for a long time because there is no cheese or cream in the recipe.
Make double the recipe, slice and freeze the cauliflower for quick dinner later on.
Use store bought Dijon or Italian dressing instead of making your own.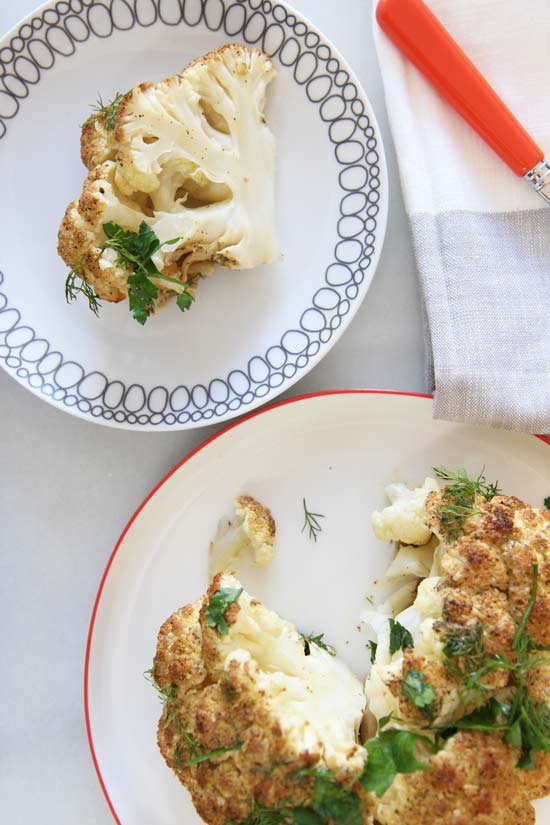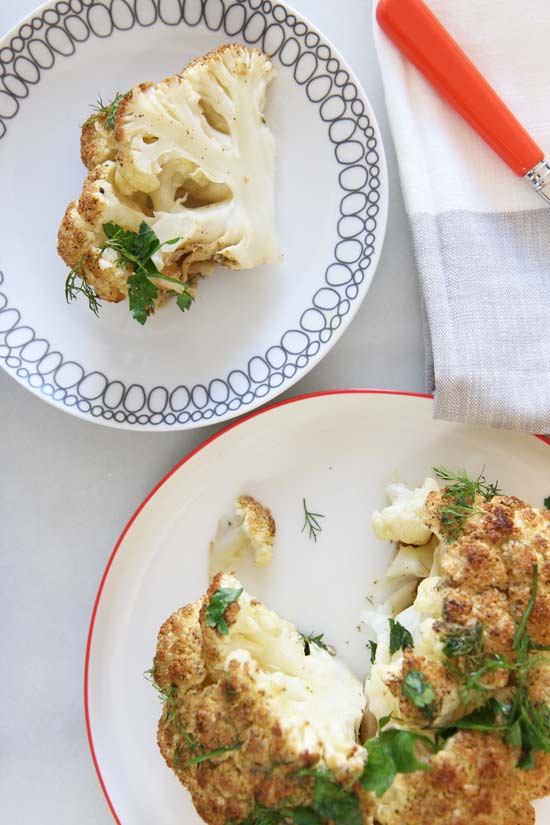 For more easy, happy comfort food recipes, check out our Pinterest Page
Other Awesome Uses For the Dijon Dressing Below:
I cant wait for you to try this recipe!!! I challenge you to serve this to your most hard core meat eater and let me know what they think. Happy Cooking!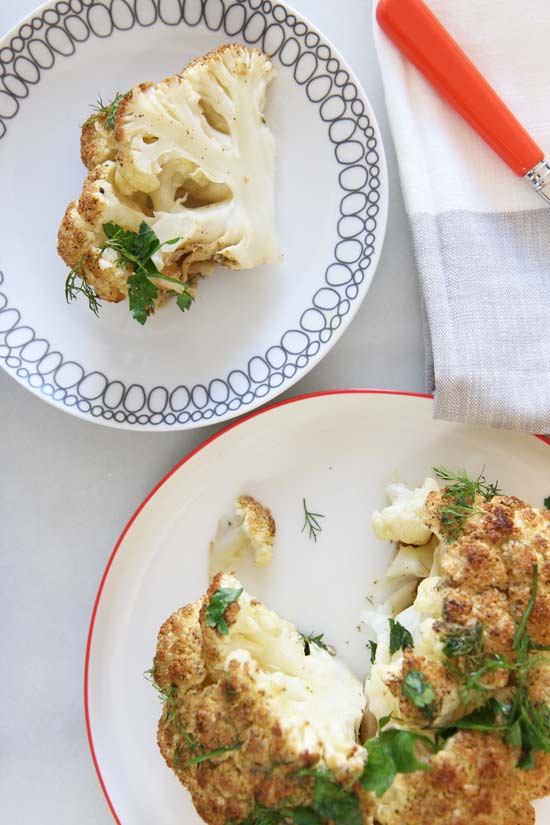 Dijon Roasted Cauliflower
Ingredients
Dijon Mustard Dressing Ingredients:
2 tbsp Dijon mustard
1/2 cup extra virgin olive oil
1 lemon (juiced and zested)
2 garlic clove (chopped finely)
1 tsp salt
1 tsp pepper
1 tbsp white wine vinegar (or any vinegar)
Other Ingredients:
1 whole cauliflower (take leaves off and trim stem so cauliflower can stand up )
1 tsp salt
1 tsp pepper
3 tbsp extra virgin olive oil
1 tbsp butter
1 handful parsley (chopped)
1 handful dill (chopped)
Instructions
Preheat oven at 400 degrees

First make the Dijon dressing by combining all the above ingredients.

Now, Boil the whole cauliflower for 5 minutes in salted water. Then pat dry.

Next take the cauliflower (leaving it whole) place on sheet tray.

Salt generously the whole cauliflower (make sure to season bottom and inside too).

Now pour 3 tbsp olive oil all over the cauliflower.

Next pour 2/3 of dressing all over the cauliflower. Brush to cover all over.

Place 2 tbsp of butter under the cauliflower.

Place in the oven for 50 minutes.

Finally take out of oven and pour rest of Dijon mustard, parsley, and dill on top.

Slice up and enjoy!
CHECK OUT THIS NO BAKE S'MORES COOKIE DOUGH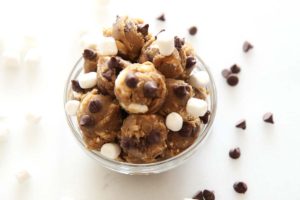 Your Dash Of Gratitude:

ANY QUESTIONS OR COMMENTS? COMMENT BELOW 🙂
With a grateful heart and an amazing tummy – Jay
(Visited 1,287 times, 1 visits today)
Subscribe for tasty, free recipes!