This recipe on how to make 3 ingredient crackers is so easy. Also, this recipe only takes 10 minutes to cook!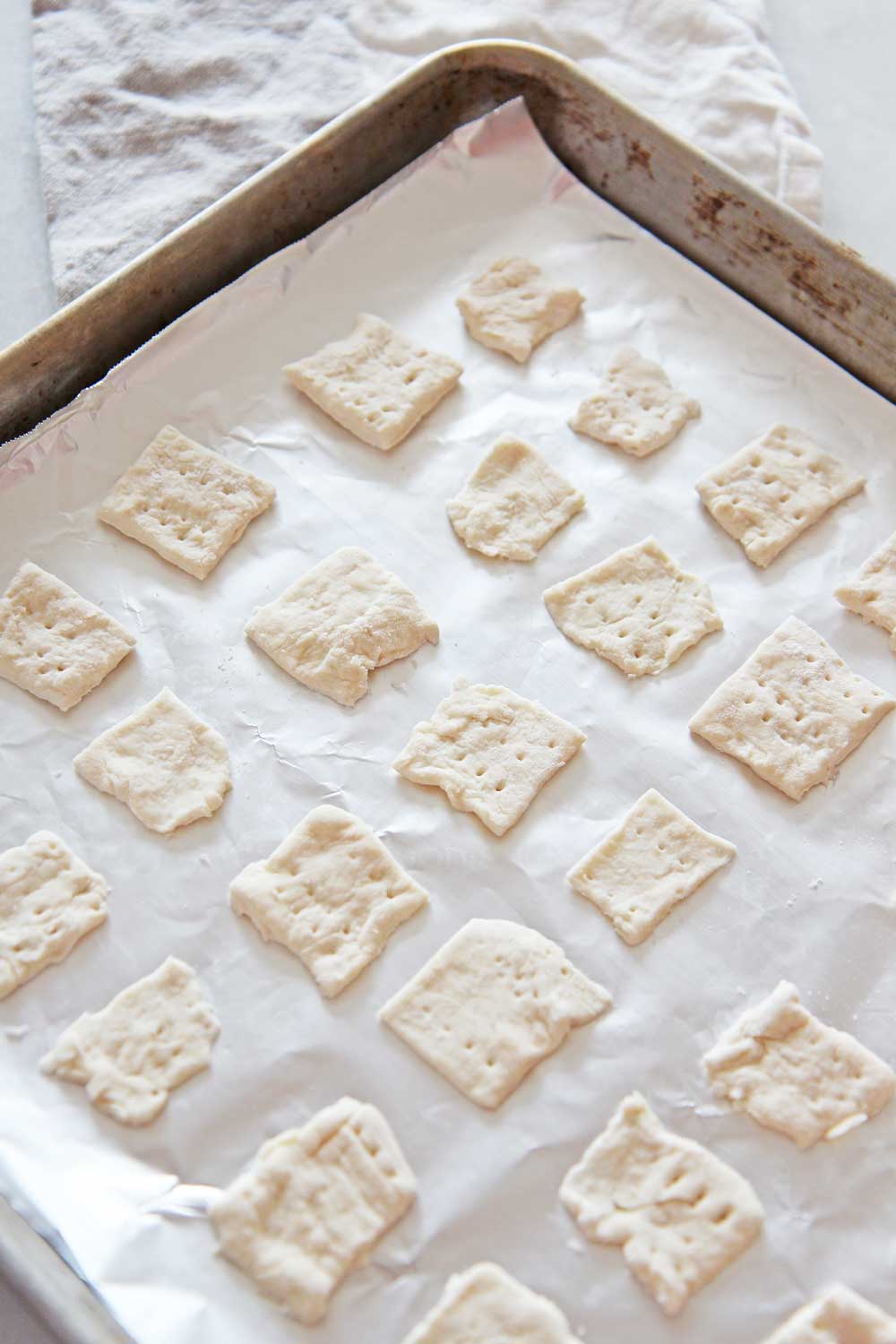 Greek yogurt, garlic salt, and flour is all you need to make amazingly crispy homemade crackers. It takes 10 minutes in the oven and is carb happiness. This all came from my laziness not to want to go to the store and already having a recipe for 3 ingredient bagels. I actually made this on
Food Network for the show Star Salvation
(part of
Food Network Star
). I thought if  rolled out dough thin it could become salty garlicky crispy crackers! This was a success and I eat all of them in one sitting with its best friends cheese. The crackers have a fresh homemade feel, salty garlicky taste, and crispy crunchy texture. I hope this inspires you to make crackers on your own.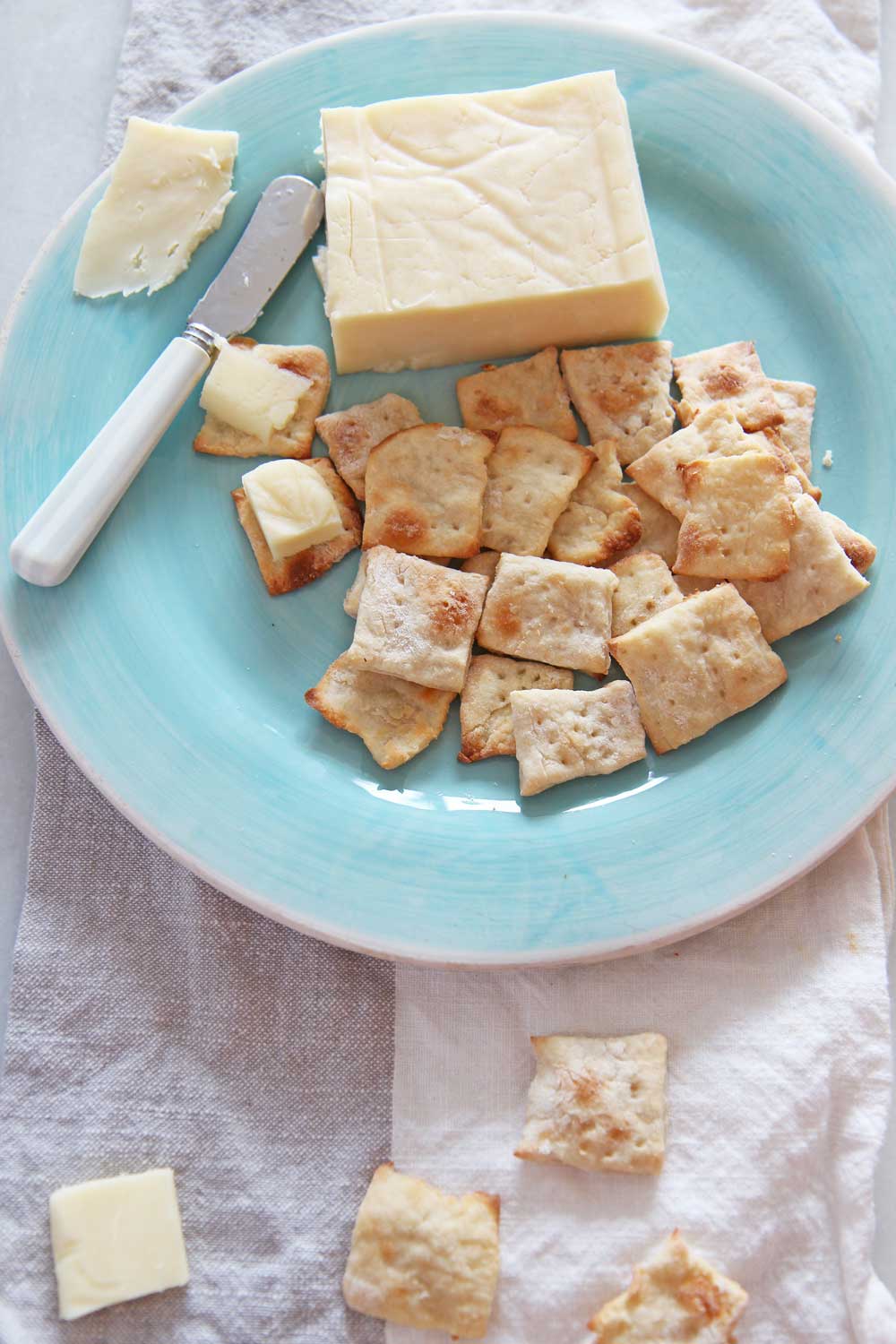 Growing up Mama Goldstein would always put out cheese and crackers for the holidays and even when a few neighbors showed up! This maybe a simple thing but to me cheese and crackers are a celebration food. Celebrating the joy of family and friends. Remembering to show people we love that we are grateful for them. What better way to show thankfulness than a plate of homemade crackers. Cooking is a culinary gift to someone you care about and homemade crackers is a great way to show it!
Hope you love this recipe as much as me and Tom do! Happy cooking!
Recipe Hack / Cooking Tips:
Get Them Crispy: At the 10 minute mark. Check to see if they are crispy enough for you. If not keep in a couple more minutes. I like mine bread so I stop a minute before.
Buy Whole Greek Yogurt: The more fat the better. I find when I use reduced fat yogurt it causes them to be slightly less flavorful. Only 3 ingredients use the best!
How To Make Garlic Salt: If you do not have garlic salt in your pantry. Do not go and buy it. Just use equal parts salt to garlic powder.


Things you will need:
Watch How To Make 3 Ingredient Crackers!
How To Make 3 Ingredient Homemade Crackers
Ingredients
1/2 cup Greek Yogurt
1/2 cup flour (plus approx 1/2 cup more to roll out dough)
1 tablespoon garlic salt
Instructions
Preheat oven 375.

First, mix all ingredients in a bowl with spoon until it becomes dough like.

Next, on a floured surface kneed dough for 30 seconds.

Now, flatten the dough with your hands as thin as can (on floured surface). See video above.

Next, (using sharp floured knife or pizza cutter) cut squares in shape of crackers. The easiest way to do this is to cut long horizontal cuts along the width of dough and then verticle cuts along the wicth of the dough. See video above.

Now, add the squares 1 inch apart on a parchment lined baking dish. Then poke the cracker squares with holes from your fork (this prevents the dough from rising).

Next, cook in oven 10-12 ninutes unitil crispy.

Finally, enjoy!
Other 3 Ingredient Recipes:
Any question comment below or email! I love helping change the recipe!
My Favorite Ways To Save Money In The Kitchen: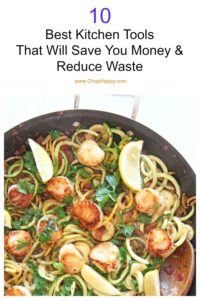 Totally Recommend This Food Processor:
Check Out This book! It changed my life and keeps me centered:
ANY QUESTIONS OR COMMENTS? COMMENT BELOW 🙂
With a grateful heart and an amazing tummy – Jay
(Visited 1,334 times, 1 visits today)
Subscribe for tasty, free recipes!