The ultimate summer time recipe is absolutely a sweet creamy lobster roll!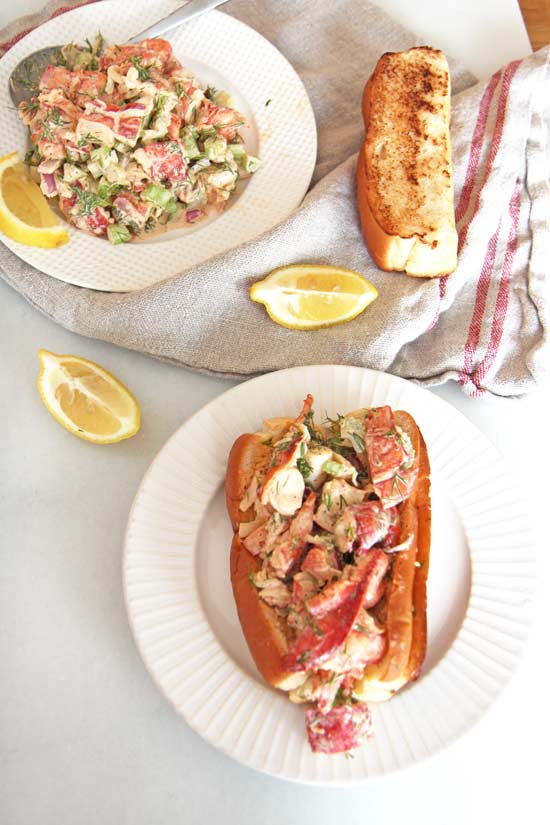 Steps For The Perfect Lobster Roll:
1. First, mix the dressing in a bowl. Use half of what you think you need. I always say 1/4 sauce to lobster ratio! Then add more as you mix so you don't hide the lobster in dressing. 
2. Next, add lobster and mix with dressing!
3. If making a day in advance do not put veggies and herbs in because will get soggy. 
4. Right before you serve add your veggies and herbs so you get great crunchy and texture. 
5. Toast the buns with butter. A light toast also gives great texture and helps bread not get soggy. If you are "team no toast" then add lettuce to bun before adding lobster! Veggie shield of sogginess! 
What Lobster To Buy:
First of all, I always go to the fish counter and ask them to steam and de-shell a lobster for me. This saves time and extra work cooking to yourself. For all you living in NYC, I get my lobster from The Lobster Place in Chelsea Market. 
Also, I usually get a 1 1/2 pound lobster per 4 people.
Finally, he best lobster for a lobster roll is a cold water lobster because the they have a sweeter taste! Montauk Lobster or Maine Lobster are my favorite.
How To Cook The Lobster At Home:
I like to use frozen lobster tails if making lobster at home. They are quick, easy to cook, and super low maintenance to take the shell off! The lobster roll math is 1 large lobster tail per person or 2 small lobster tails per person.
Defrost the lobster tails. 
Gently boil water in a large a pot with a lemon juice from a whole lemon, 1 tablespoon salt, 1 teaspoon pepper, 2 smashed garlic cloves, and fresh dill. 
Add lobster tails to the water and cook until turns bright red and the  tail curls. Cook approximately 3-5 minutes.
Let the lobster cool. Then place in a towel and push down on lobster to break open. Then pull apart gently with hands and the lobster meat should come right out!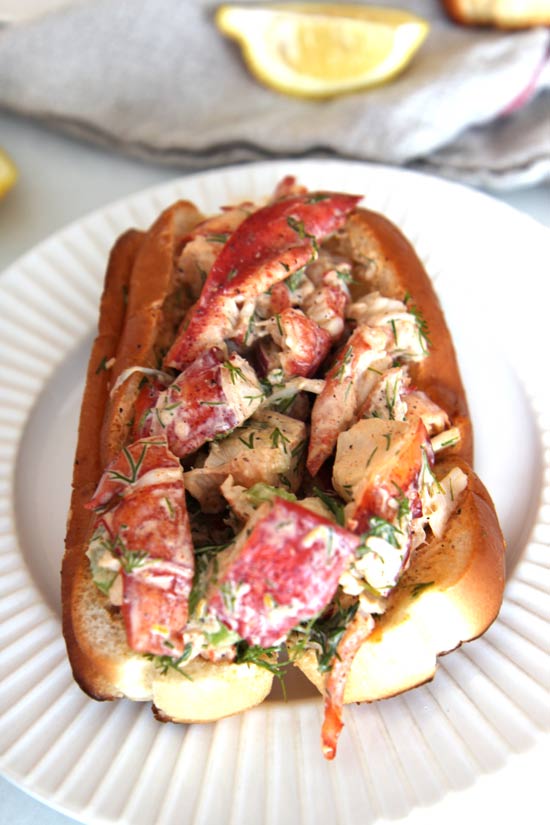 Lobster rolls run deep in my culinary history! As a kid I grew up near the Jersey shore! Every weekend as soon as the summer hit, my family would be on the beach every weekend. We would wake up super early to avoid traffic and spend the entire day on the beach! After being sun soaked for the day we would get some kind of lobster or seafood to cheers the day!
I went to college in Connecticut at
Quinnpiac
where they do lobster rolls in a fun way. They mix it with sweet butter. Omg soooo good. When my family would come visit me we would go to
Abbott's Lobster
as a treat! I would go from a pizza college diet to a fancy New England dinner. Now, with me and Tom living in NYC  we get the chance to take mama Goldstein out to Lobster rolls in the Hampton's
The Clam Bar
! Its so cool how now I get to give back to my mom who worked so hard so I could be successful! So this Hampton's lobster roll is dedicated to all the moms and dads that work hard to make sure their family is cared for just like my mom did!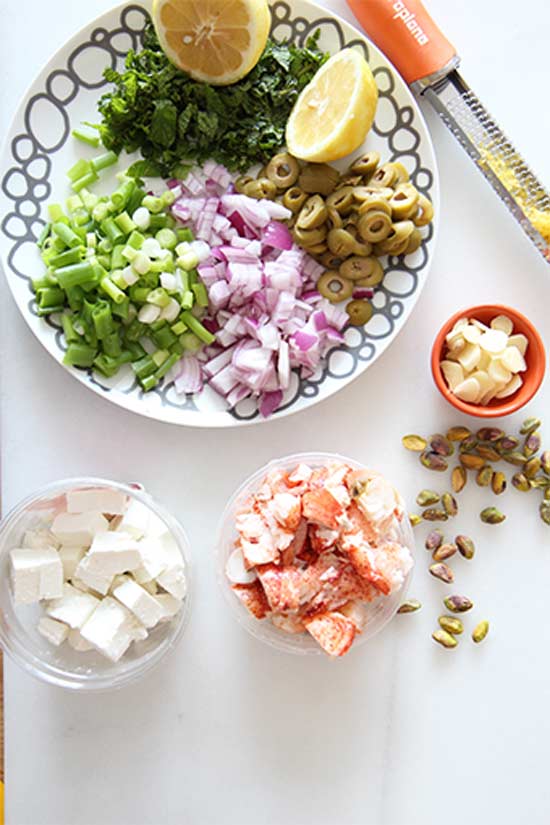 Different Times Of Lobster Rolls:
The Connecticut Lobster Roll: This is a hot version of a lobster roll and no mayo. Its is warm lobster meat mixed with melted butter! Recipe: 2 pounds lobster meat (chopped) mixed with half a stick of melted unsalted butter, 1 teaspoon salt/pepper, and 1/2 lemon. Put on a toasted hot dog bun and enjoy!
New England Lobster Roll: This is your traditional cold lobster roll with mayo. This is actually my favorite. Easy to prepare and can sit in fridge overnight so less work. A great recipe is below (Hampton's Lobster Roll).
Watch This Video On How To Make A Lobster Roll:
Here is my Easy Hampton's Lobster Roll Recipe (New England Method):
Hamptons Lobster Roll (summer anytime recipe)
Ingredients
1 pound Lobster (cooked and chopped)
1 teaspoon mayo
1 teaspoon sour cream
1/2 teaspoon smoked paprika
1 lemon (juice and zest)
1 teaspoon salt
1 teaspoon pepper
1/4 cup dill (chopped)
1/2 red onion (chopped)
4 hot dog buns (toasted)
3 celery ribs (chopped)
Instructions
First, in a large bowl mix mayo, sour cream, paprika, lemon zest/juice,salt, and pepper.

Next, add the onion, celery, dill, and lobster into bowl with mayo mixture.

Finally divide the lobster salad into 4 hot dog buns and enjoy!
Notes
Perfect day before recipe. Make this the night before eating and it tastes even better!
Any other questions about lobster rolls comment below and will be happy to answer! 
Other Easy Recipes:
Any question comment below or email! I love helping change the recipe!
My Favorite Ways To Save Money In The Kitchen: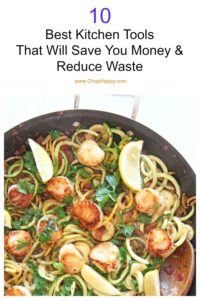 Check Out This book! It changed my life and keeps me centered:
ANY QUESTIONS OR COMMENTS? COMMENT BELOW 🙂
With a grateful heart and an amazing tummy – Jay
(Visited 661 times, 1 visits today)
Subscribe for tasty, free recipes!